We are excited to welcome back Mrs. Megan Wetovick this school year. Ms. Wetovick will be our new Elementary Pre-K teacher at CEEC.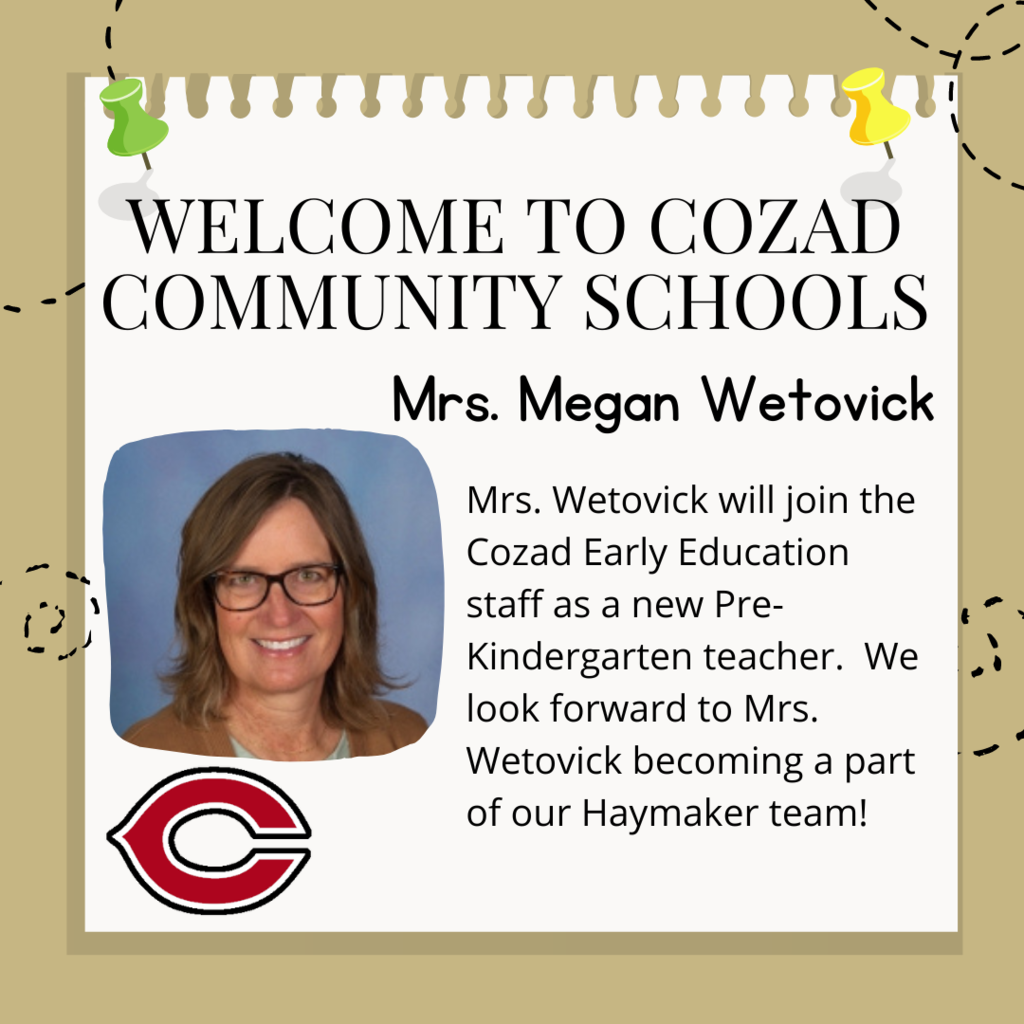 We are excited to welcome Mr. Ethan Schilz to CCS as our new Middle School Business/Technology teacher.

Cozad FFA will be holding their FFA student/parent meeting on August 18th @7:00pm in the high school commons! If you are able to attend, please do so. Information for the whole school year will be shared!

Schedule of events for tonight's Elementary open house, Thursday, August 11th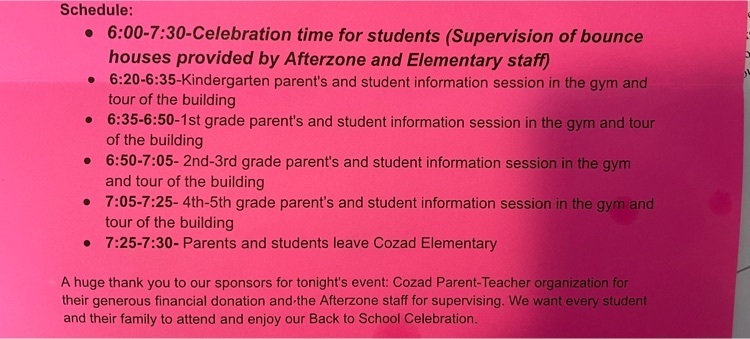 Welcome new Kindergarten teacher Ms. Jacqueline Kral! We are excited you are joining our elementary staff.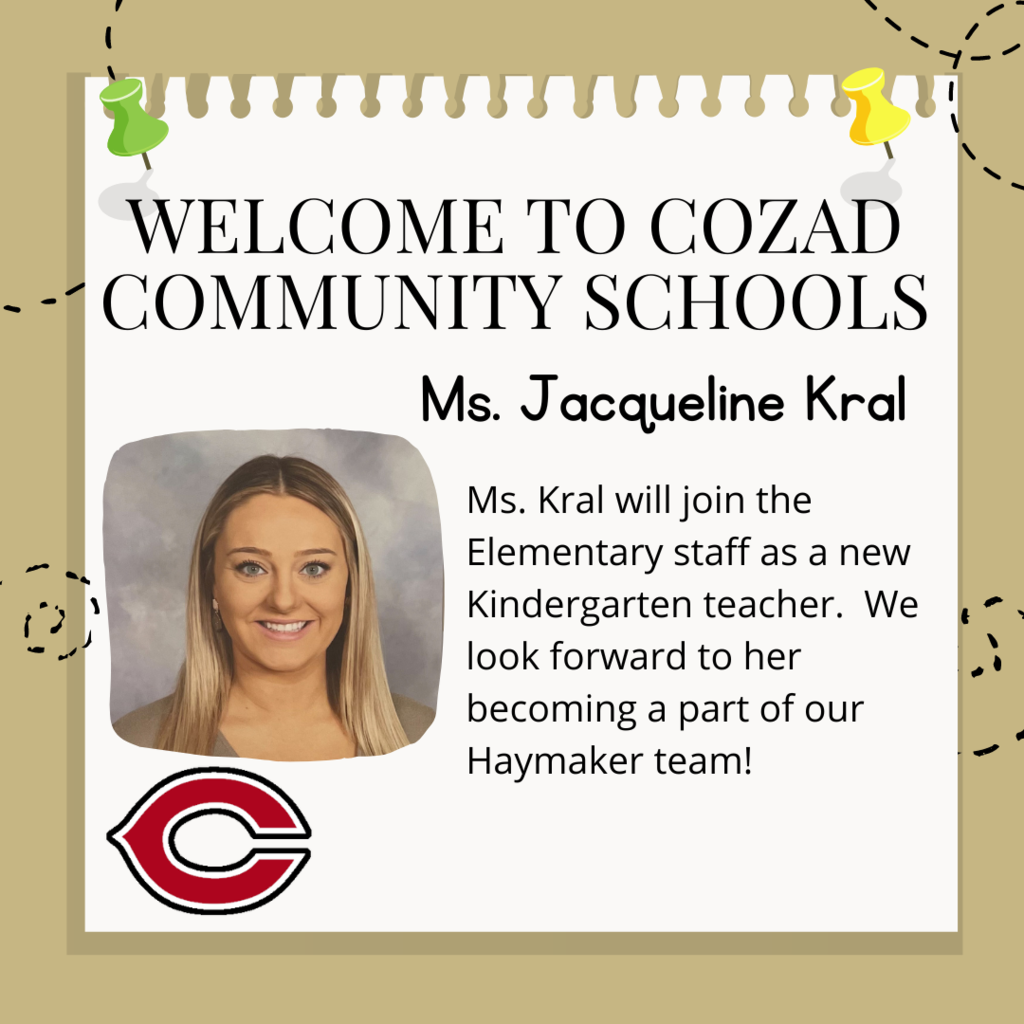 Please help us welcome Mr. Paul Besong to our Haymaker team. Mr. Besong is joining our high school teaching staff and will be teaching high school Science.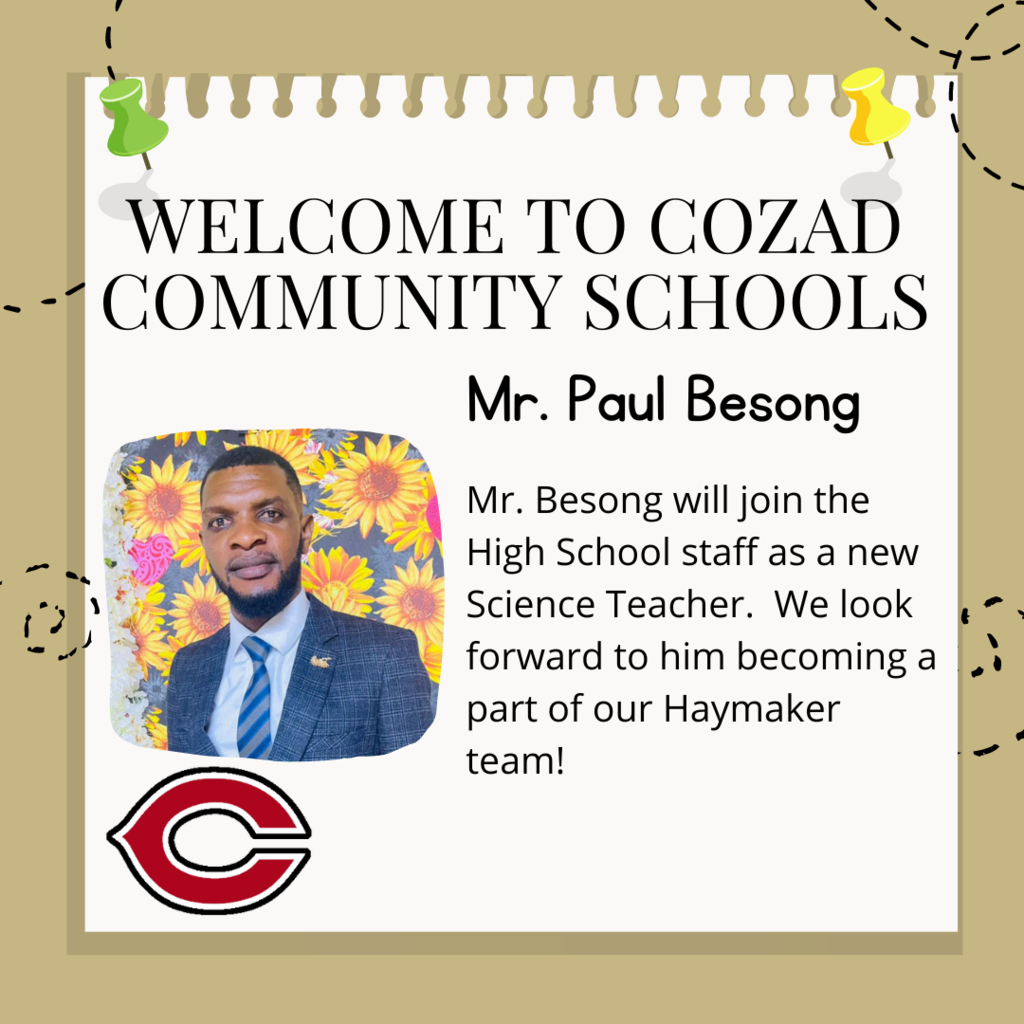 Any High School student grades 9-12 that has not yet picked up their chromebook, can do so today at the High School in the back tech room. Please stop by and get your device so it can be updated and charged for the first day.

We would like to introduce and welcome Ms. Bailey Dahlgren to Cozad Elementary. Ms. Dahlgren will be our new Title I teacher.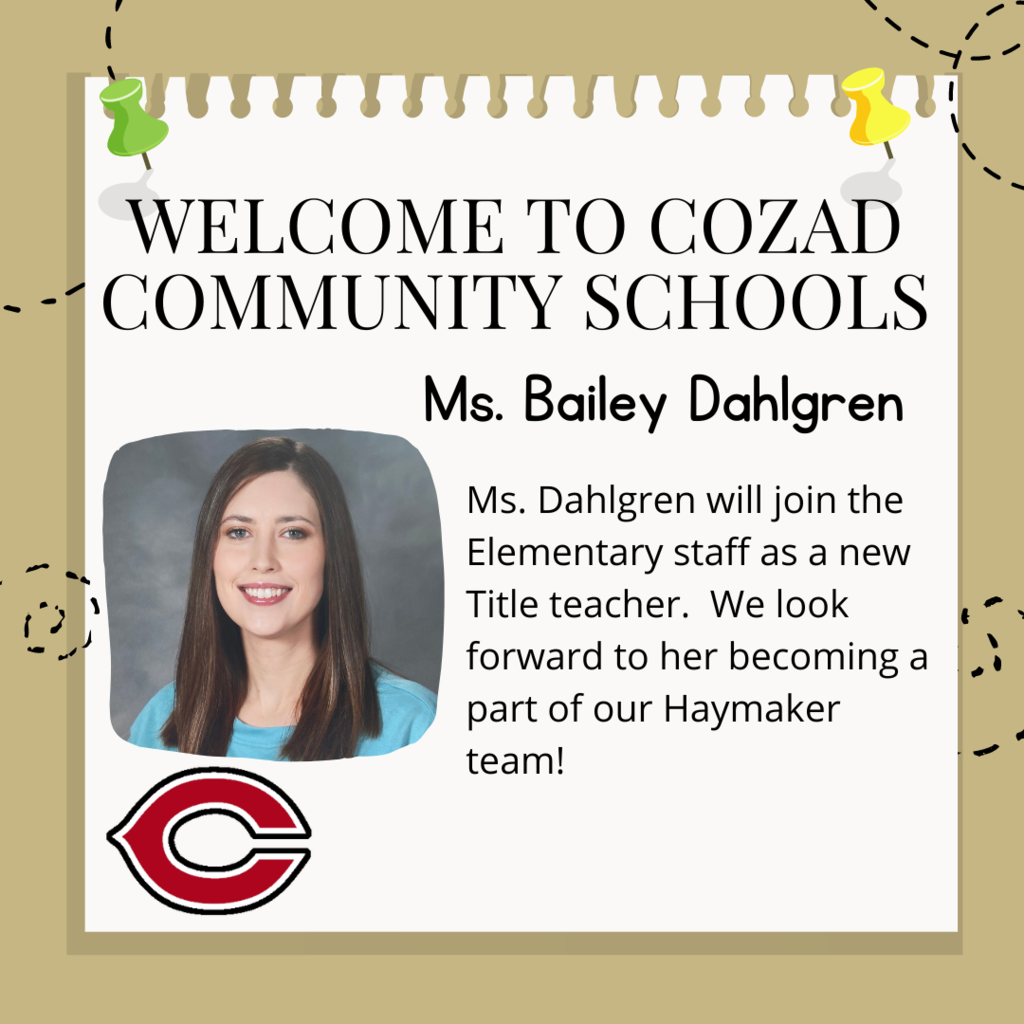 Welcome Mr. Brent Dinslage to our teaching staff! Mr. Dinslage will be teaching Middle School English this upcoming school year.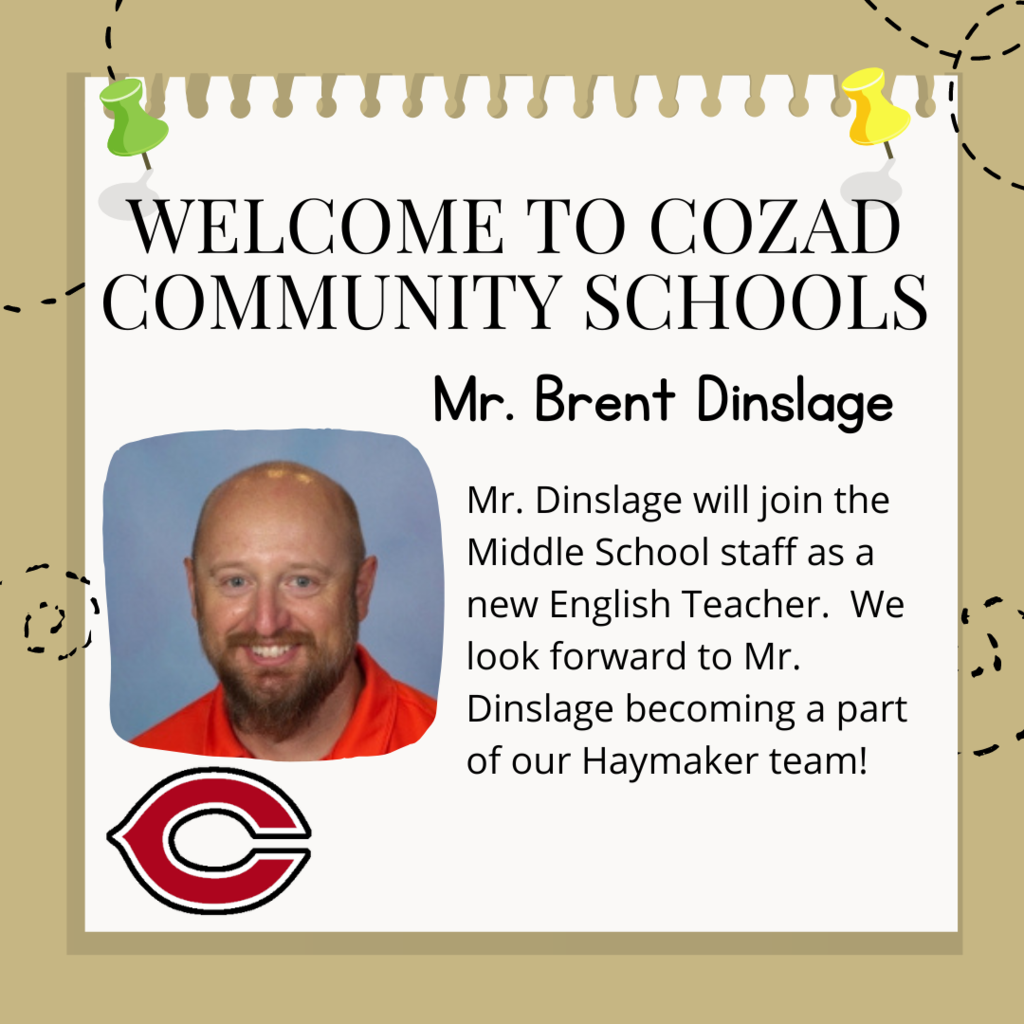 Welcome to Cozad Community Schools Ms. Sarah Daly! Ms. Daly is our new Vocal Music teacher and will be teaching vocal music at the middle school and high school.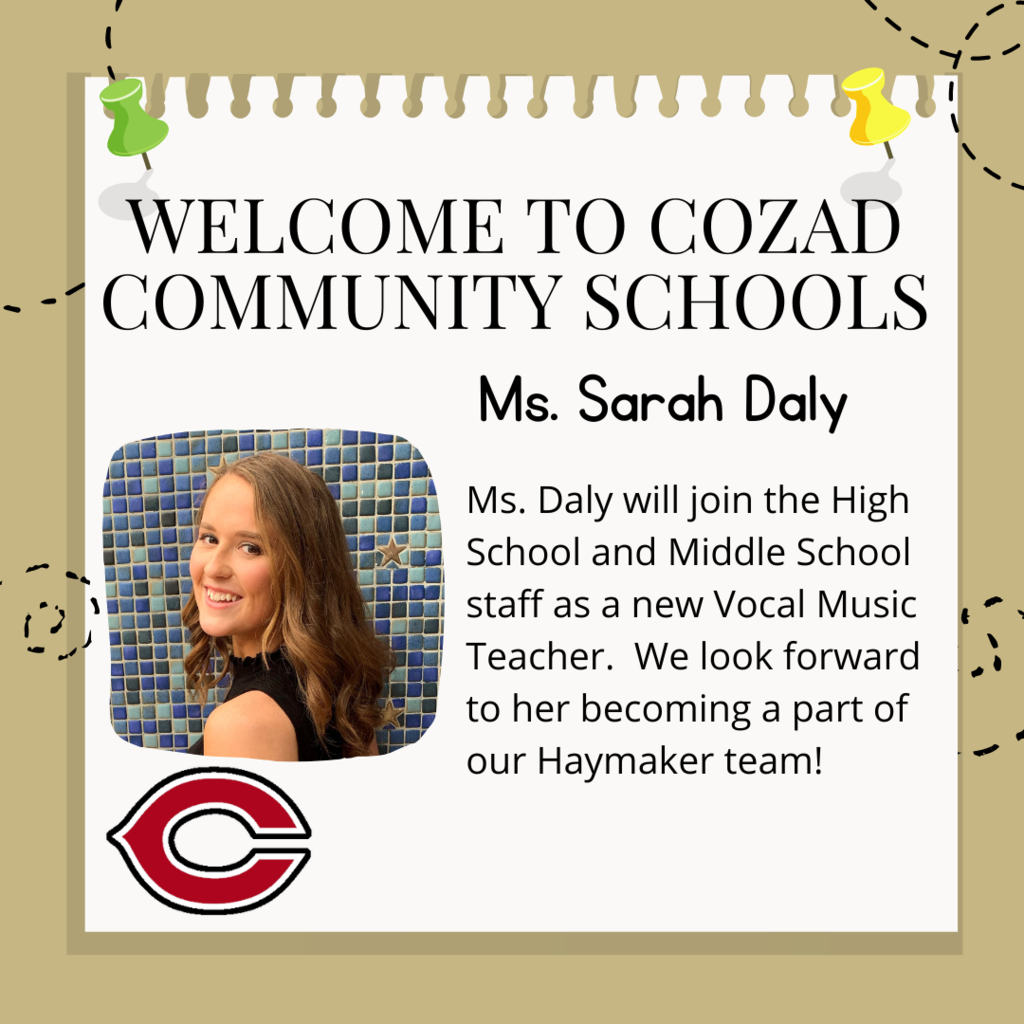 Welcome Ms. Marissa Campbell to Cozad High School. Ms. Campbell will be teaching High School English this upcoming school year. We are excited she is joining our Haymakers!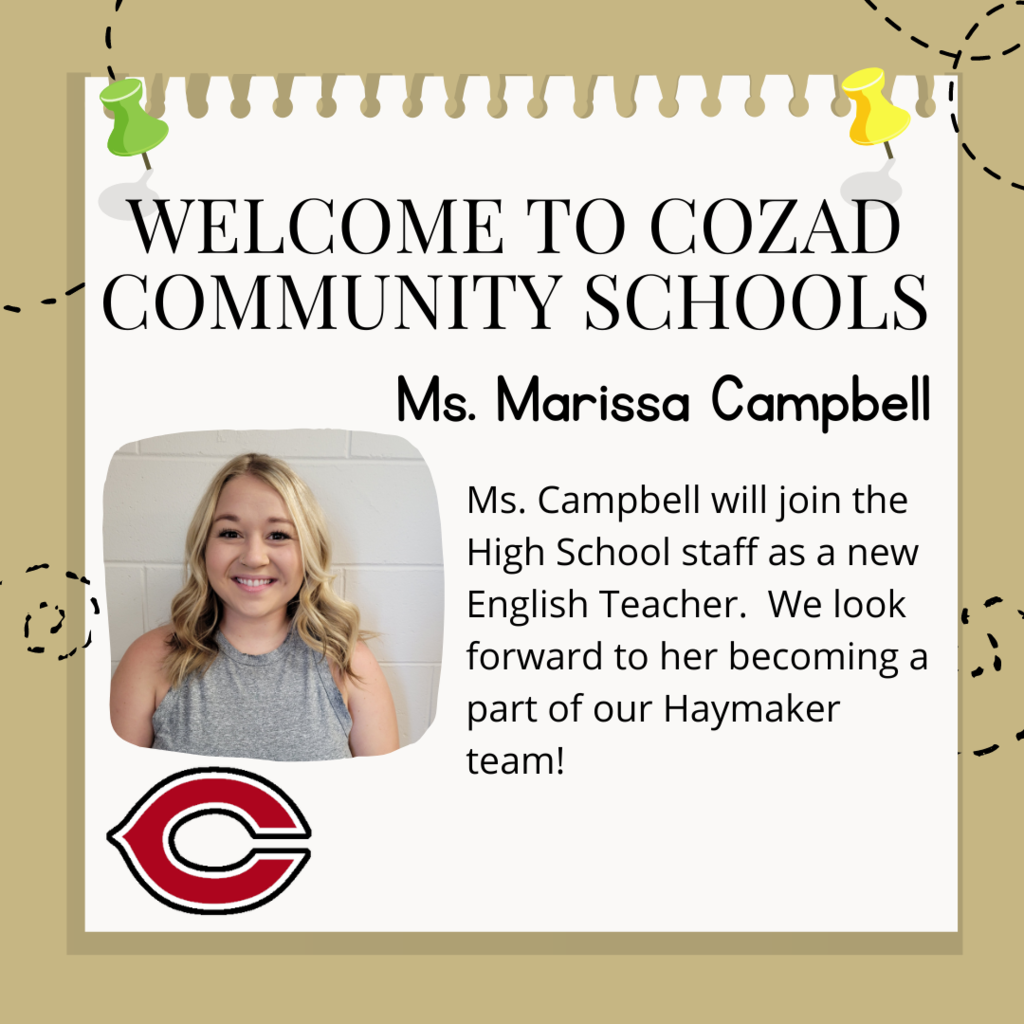 New Haymaker Teaching Staff for 2022-2023 school year! Welcome to CCS!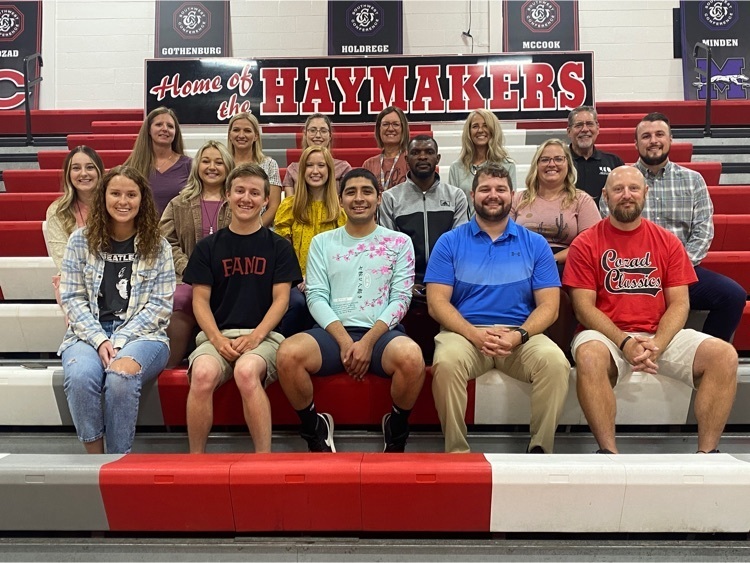 Please help us welcome Mrs. Lyndee Koch to our school district. Mrs. Koch will be joining our Middle School staff and will be teaching Family Consumer Science.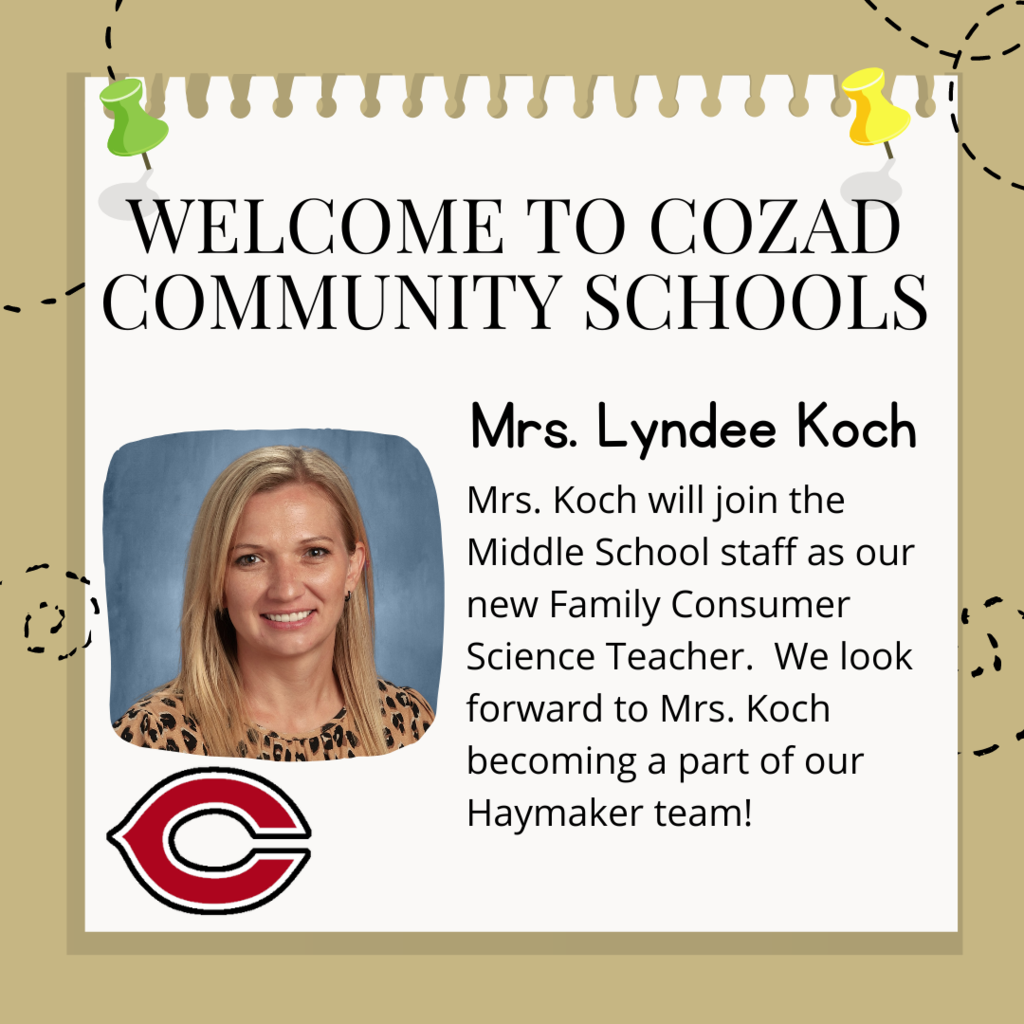 Cozad Schools is excited to have Mr. DeVere Larington join our staff. Mr. Larington is our new Instrumental Music Teacher and will teach band at the High School and Middle School.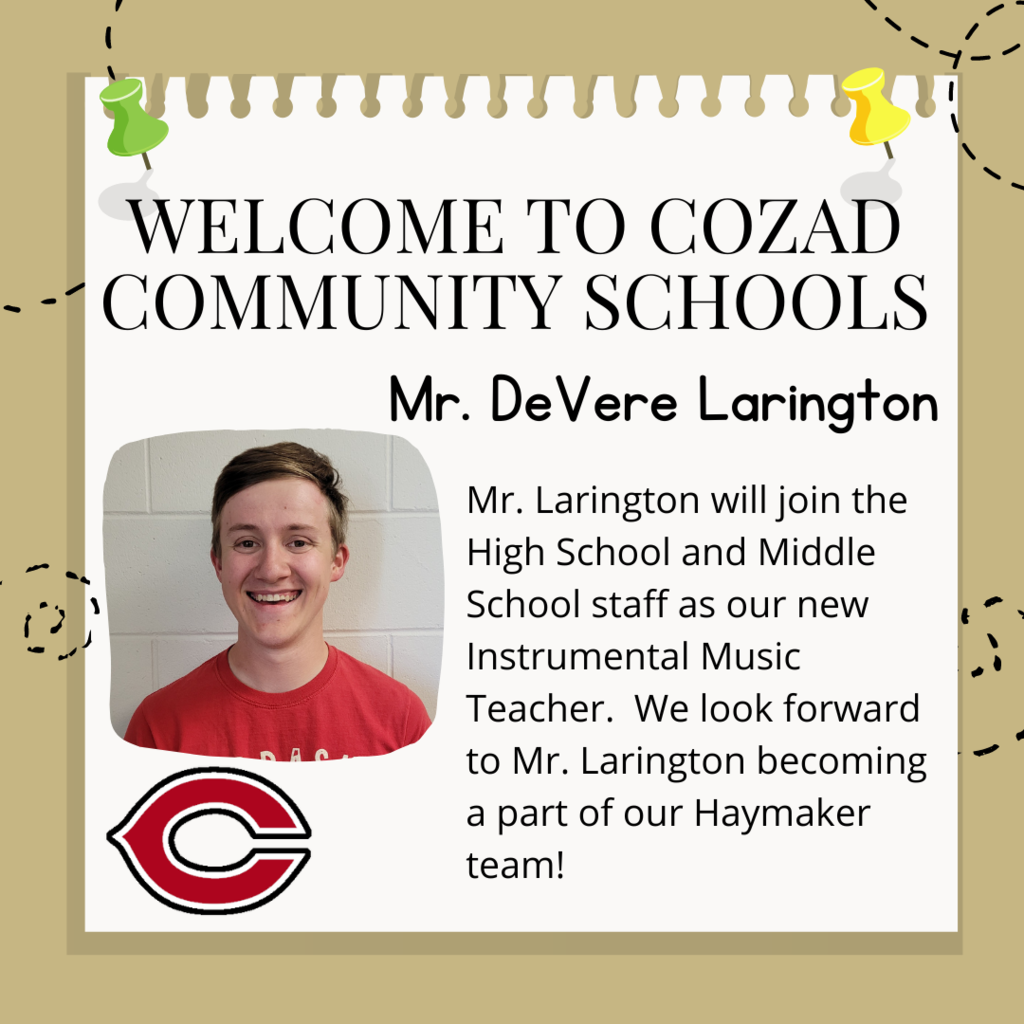 Welcome to Cozad Elementary Ms. Blair Stuthman. Ms. Stuthman will be the new Guidance Counselor for our elementary students. We are excited to have her join our district.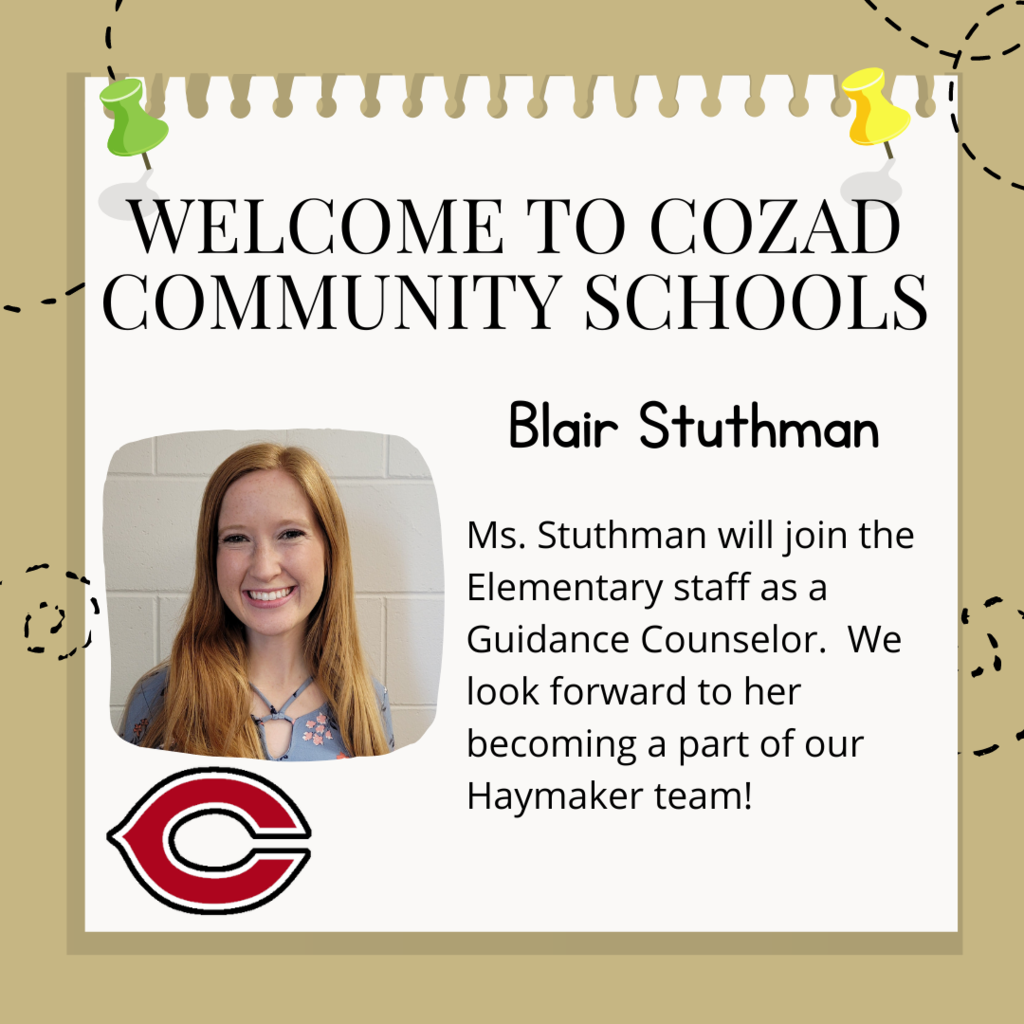 Welcome Ms. Shavonne Schacher to Cozad Community Schools! Ms. Schacher will be joining the Middle School staff teaching Science.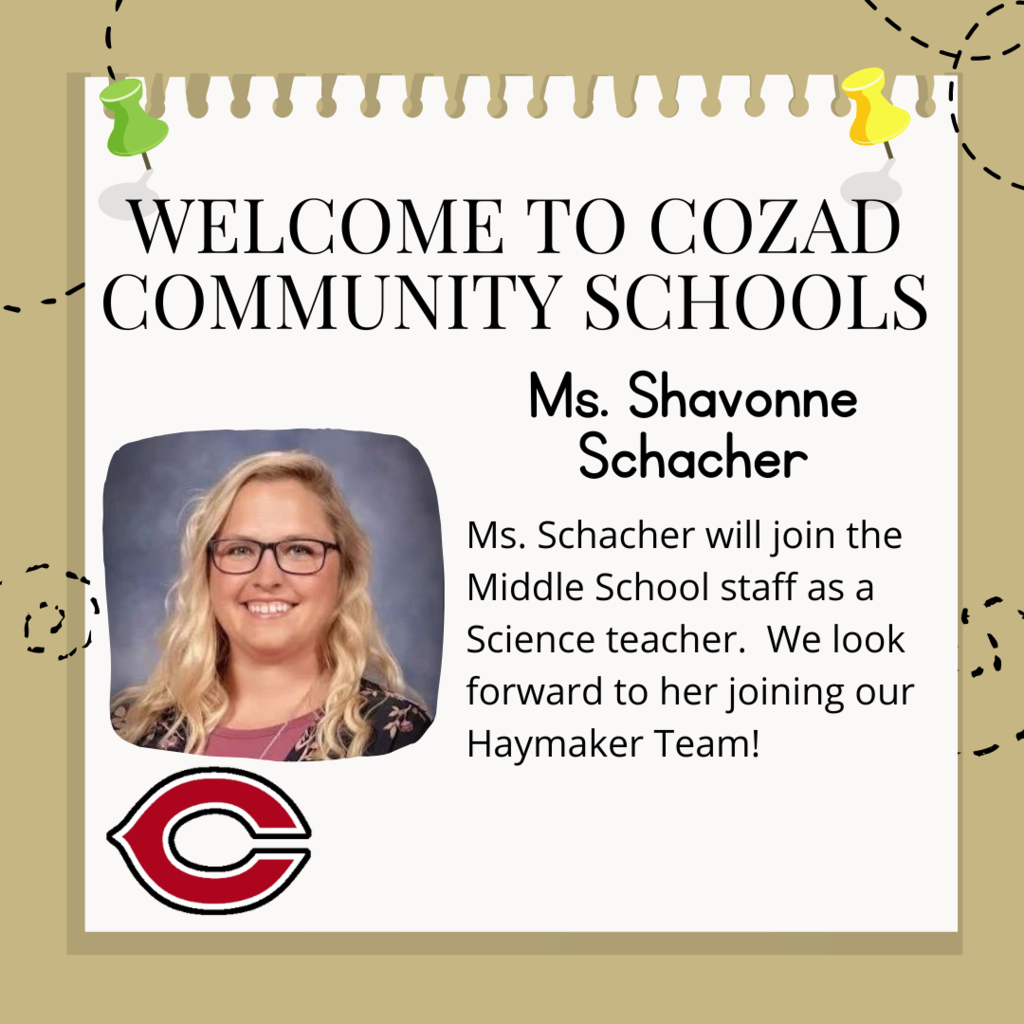 Welcome Cozad Elementary new principal, Mr. Kyle Hoehner. We are so excited that Mr. Hoehner is joining our district! We are looking forward to him working with our staff and students.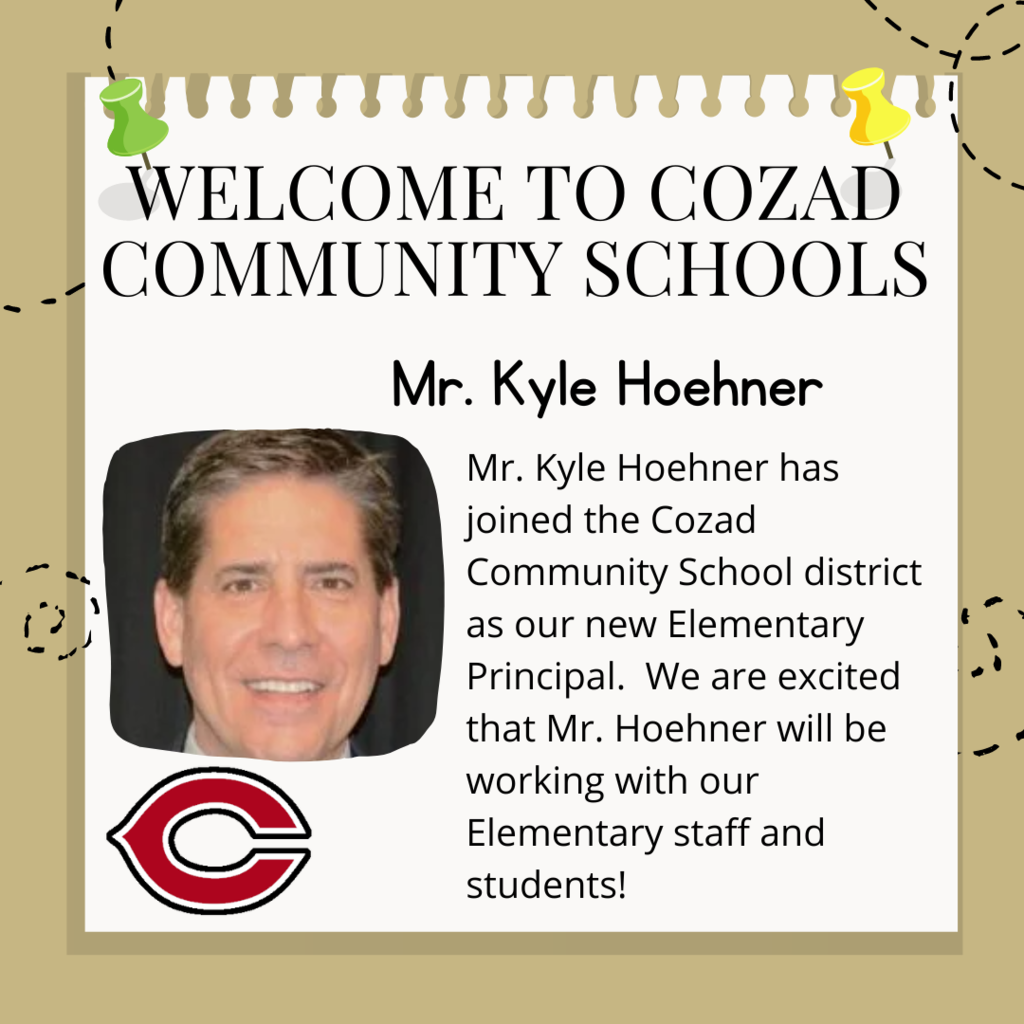 Welcome Mr. Connor Williams to Cozad Community Schools. We are excited that Mr. Williams is joining our district as our new Director of Teaching and Learning. Mr. Williams will also serve as Assistant Principal at the Elementary.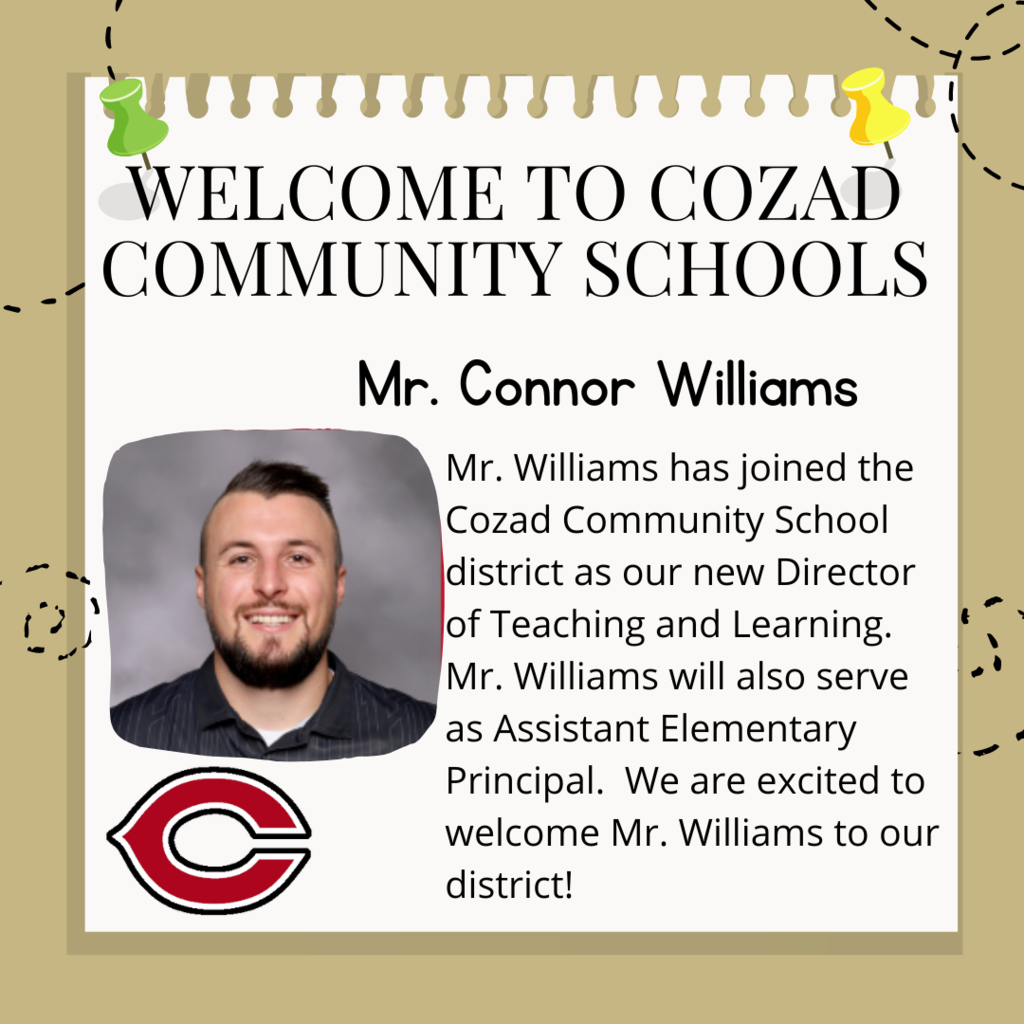 Cozad High School is planning to host back-to-school student/parent meetings on Tuesday and Wednesday, August 9th & 10th. All students and parents are encouraged to attend the grade level meetings. Meetings will be held in the High School Auditorium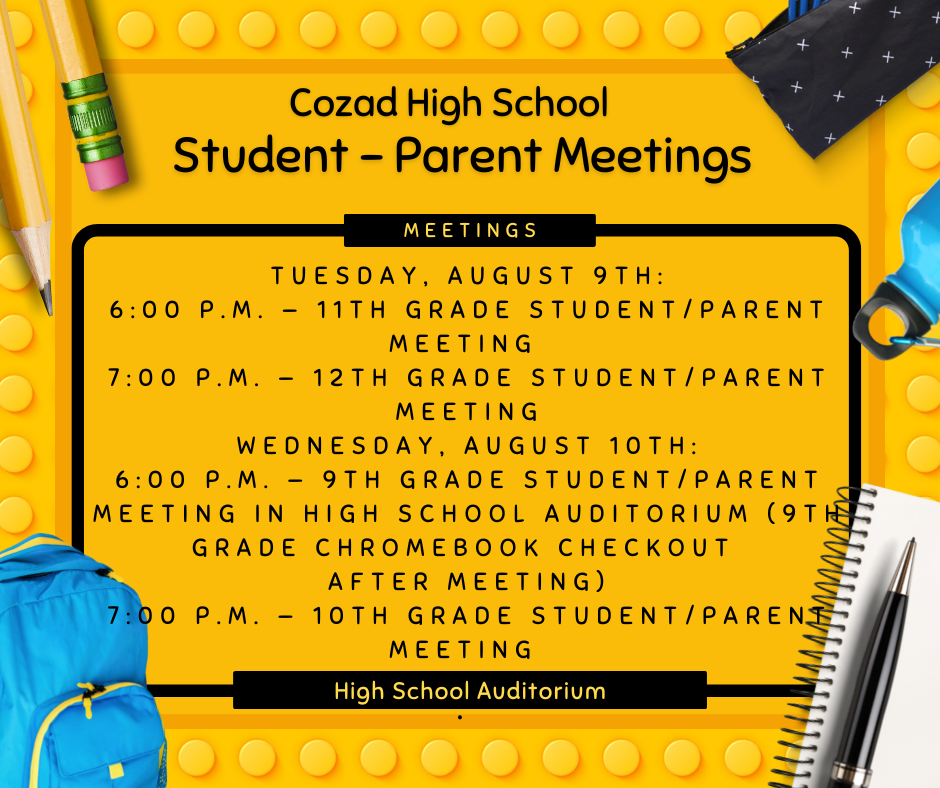 Welcome to Cozad Middle School Mr. Cordova! Mr. Cordova will be teaching Middle School Spanish.