Thank you for being a part of Cozad Community Schools! #GR82baMAKER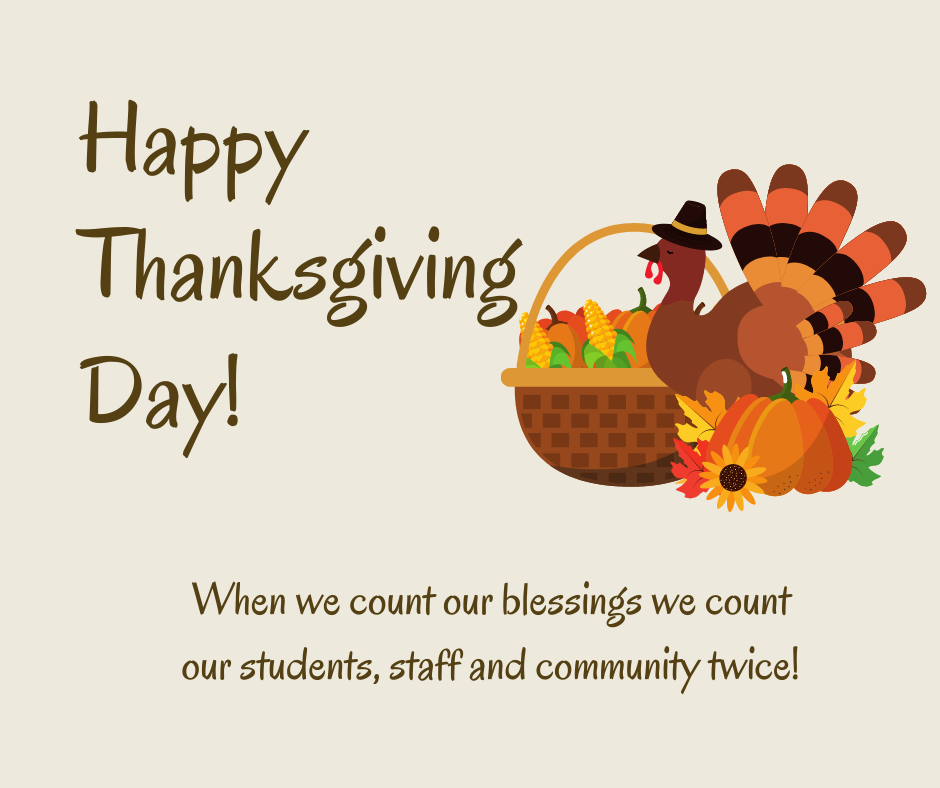 CHS Winter sports competition begins today as our basketball teams travel to Kearney Catholic. Good luck to our winter sports teams this season! Go Haymakers! (Photos courtesy of Katie Arndt Photography)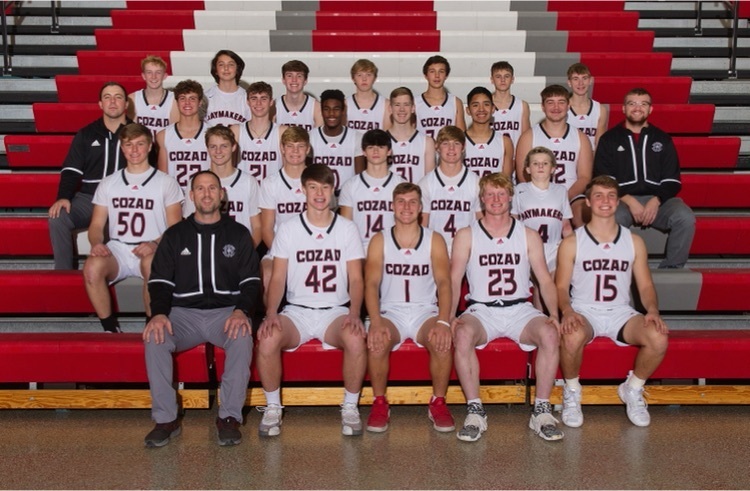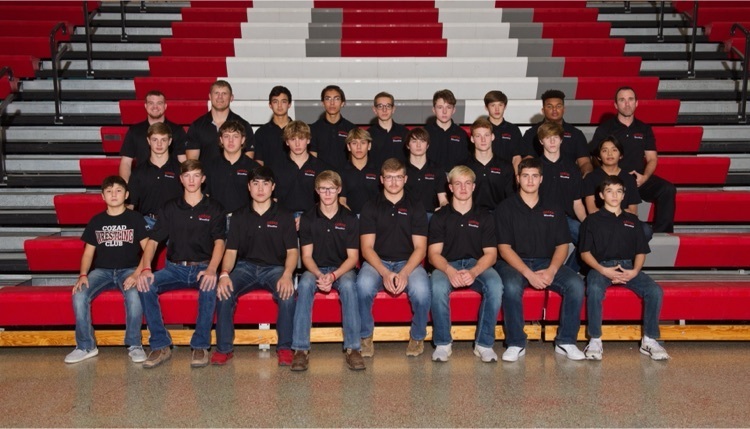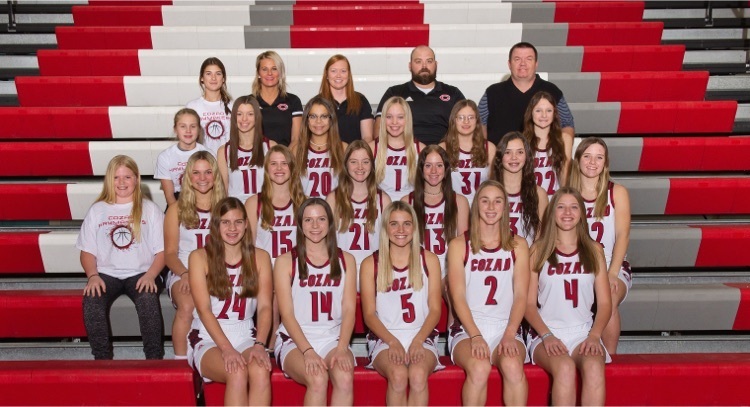 Good Luck to our Haymaker Basketball teams today! Varsity Boys and Girls at Kearney Catholic and MS Girls Basketball at Broken Bow!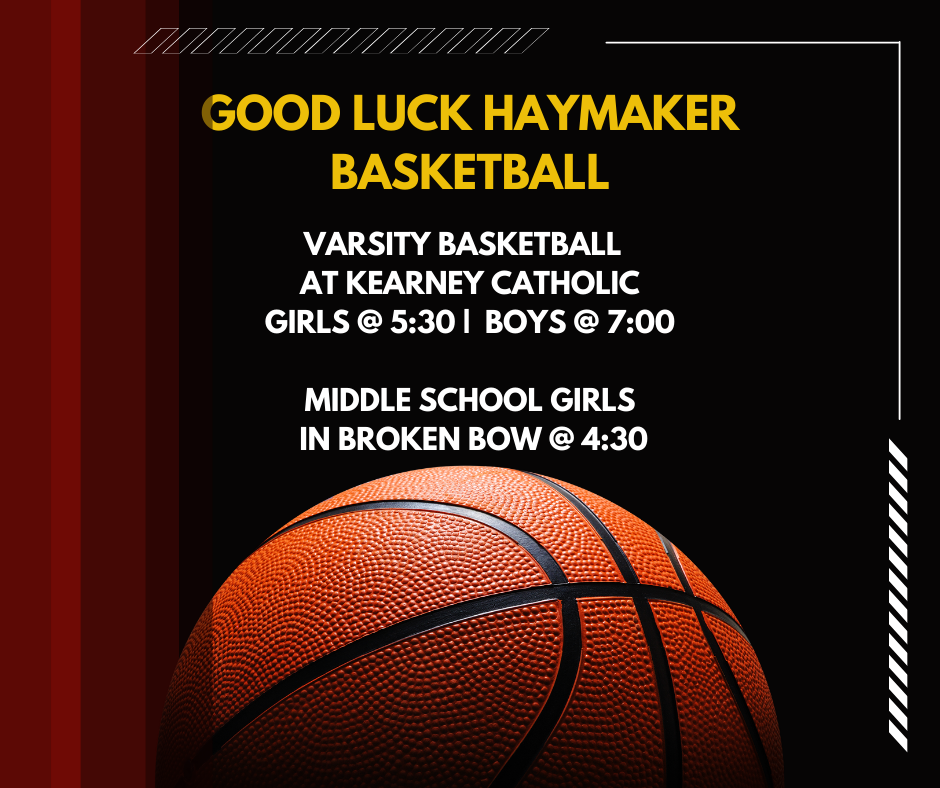 There will be no school on Wed, Thursday and Friday this week. Happy Thanksgiving to our staff, students, and patrons!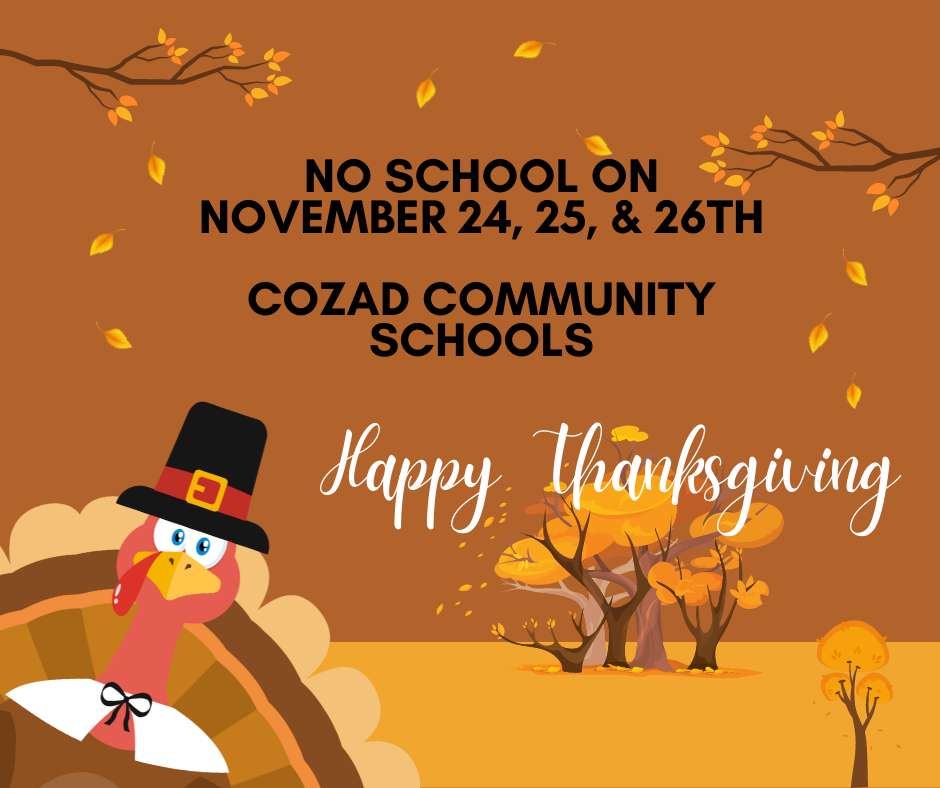 Cozad Middle School Library is having an online Scholastic Book Fair. The fair runs from November 22nd - December 5th. There is free shipping on book only orders of $25 or more. All proceeds support CMS Library!
https://www.scholastic.com/bf/cozadmiddleschool21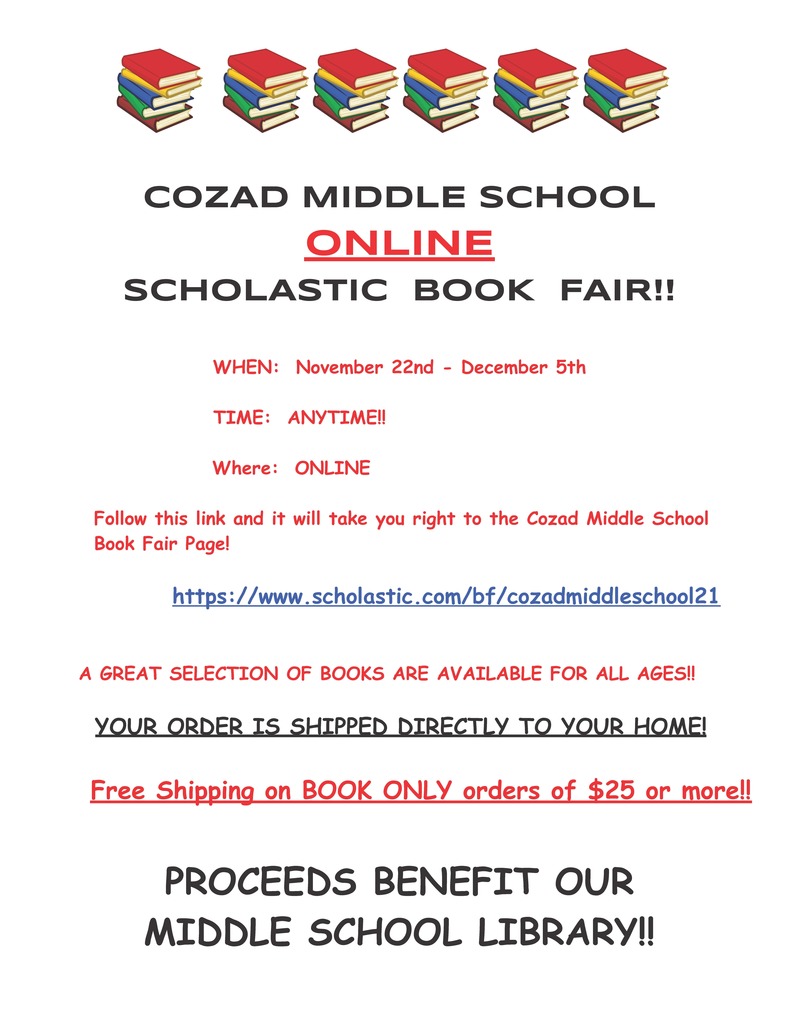 The CHS Sadie Hawkin's Dance for tonight, Nov. 20, is cancelled due to lack of interest and projected attendance.

The Southwestern Conference voted Wednesday, November 17th unanimously to accept Holdrege Public Schools as the ninth member of the conference beginning with the 2022-23 school year.

Cozad Jaycees Holiday Shoppe Registration is Monday, November 22nd, at the Wilson Public Library from 5:00 to 7:00 pm. Register any child 5 years old through 5th grade to shop for a gift for their parents and siblings. Shopping will be Saturday, December 4th from 1:00 to 3:00 pm at the Cozad Grand Generation Center.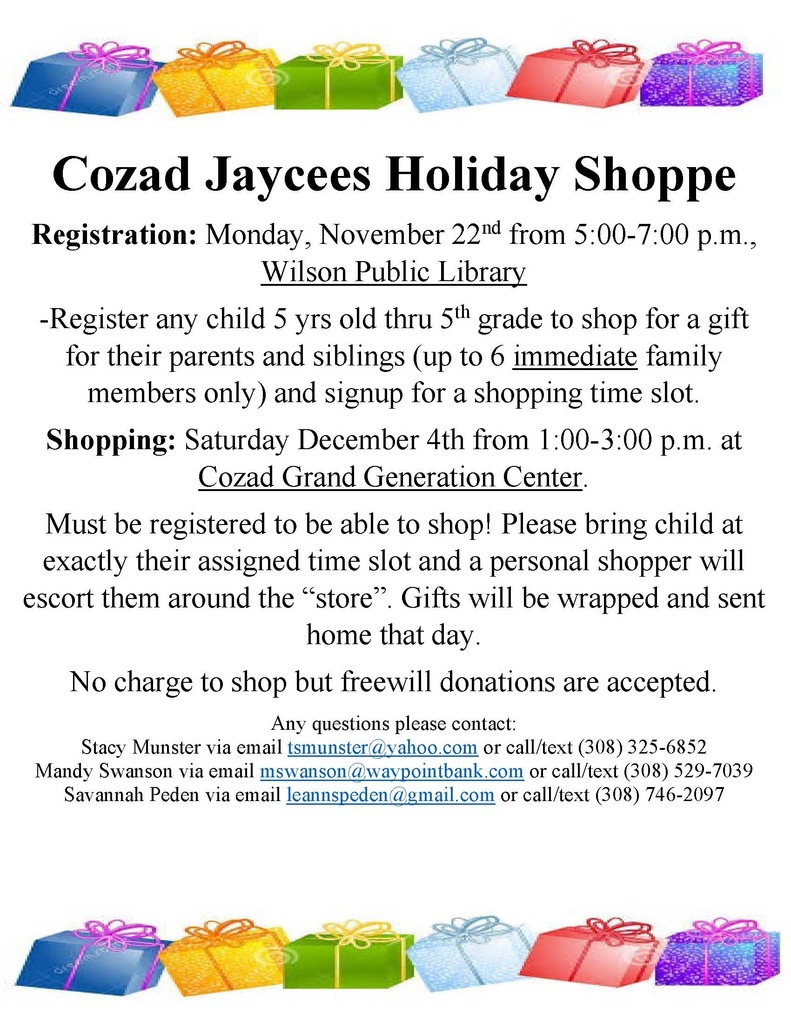 Congratulations to CHS Junior Megan Dyer who was named as Honorable Mention on the 2021 Southwest Conference Volleyball Team. #cozadMakers

Shout out to our National Honor Society, our Cozad Schools' students, Class sponsors, and the entire Cozad community on a successful Food Drive! Because of their hard work and donations, 13,111.9 pounds of food, including $1,265 in cash donations, have been donated to the Cozad Food Pantry to help local families with Christmas boxes and food throughout the winter season. The sophomore class donated 487.6 pounds, freshmen 1,639.4 pounds, juniors 2,562 pounds, and seniors 8,422.9 pounds. Thank you to everyone who helped and donated items!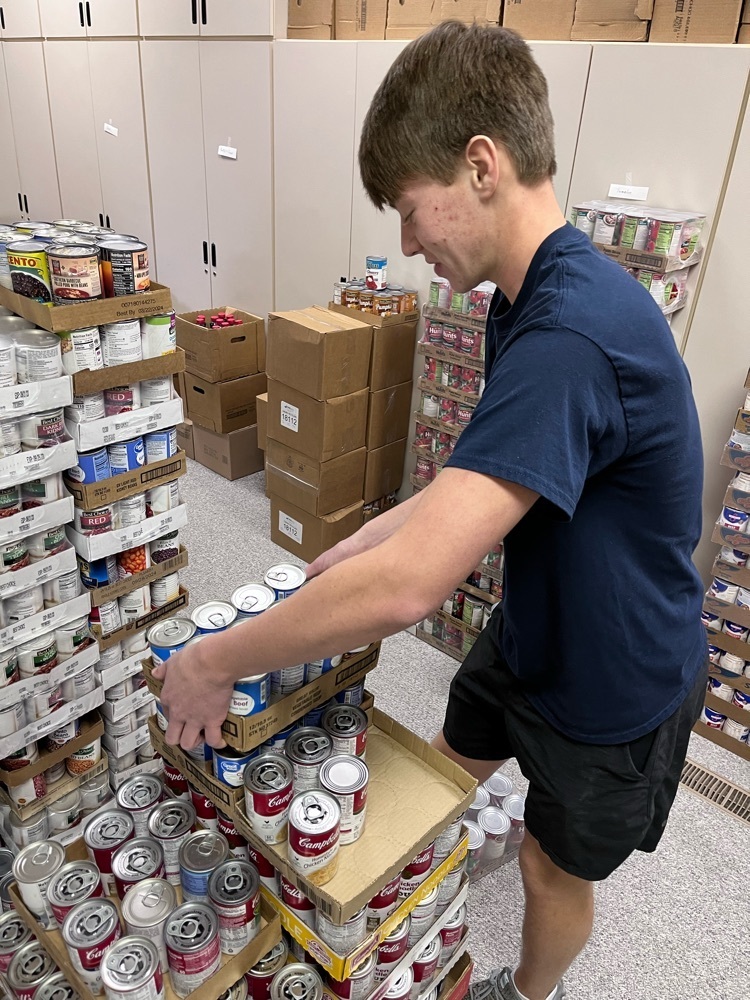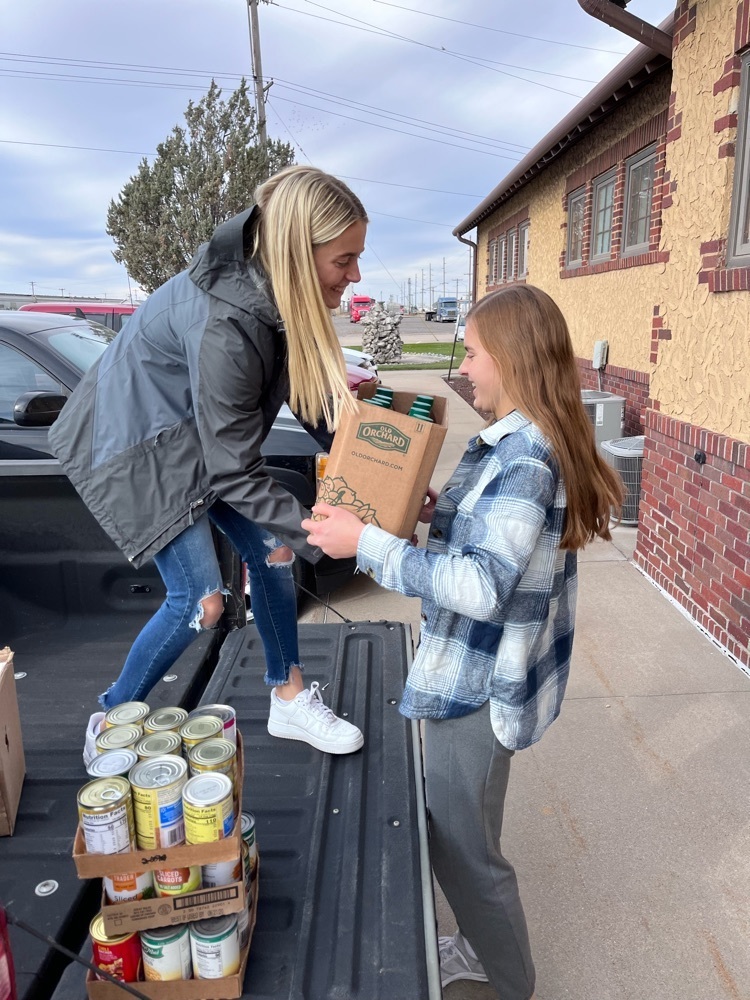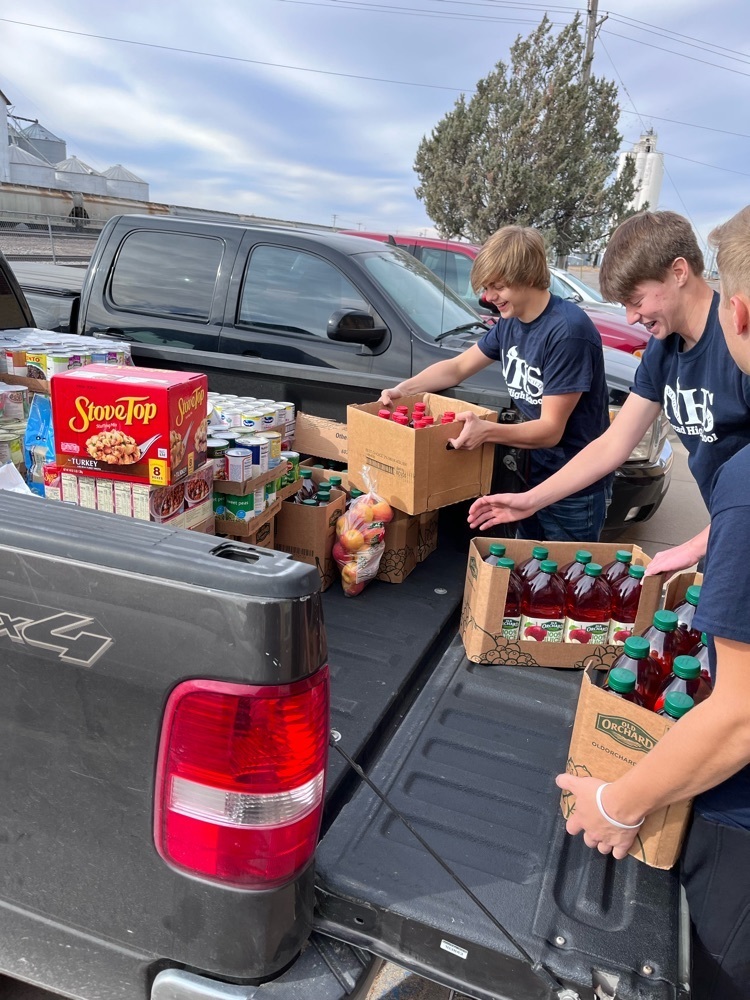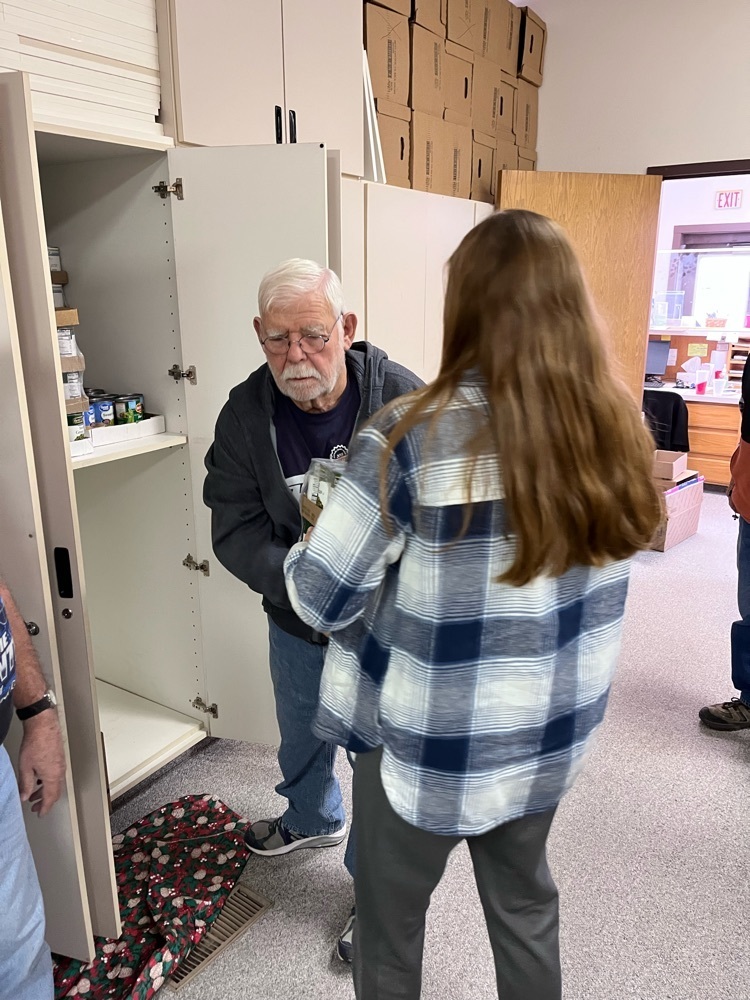 CHS Junior Class is sponsoring a "Sadie Hawkins" Dance this Saturday, November 20th, from 8:00 pm to 11:00 pm at the High School. $5.00 per person. Doors will be open for entry from 7:45 pm to 8:15 pm.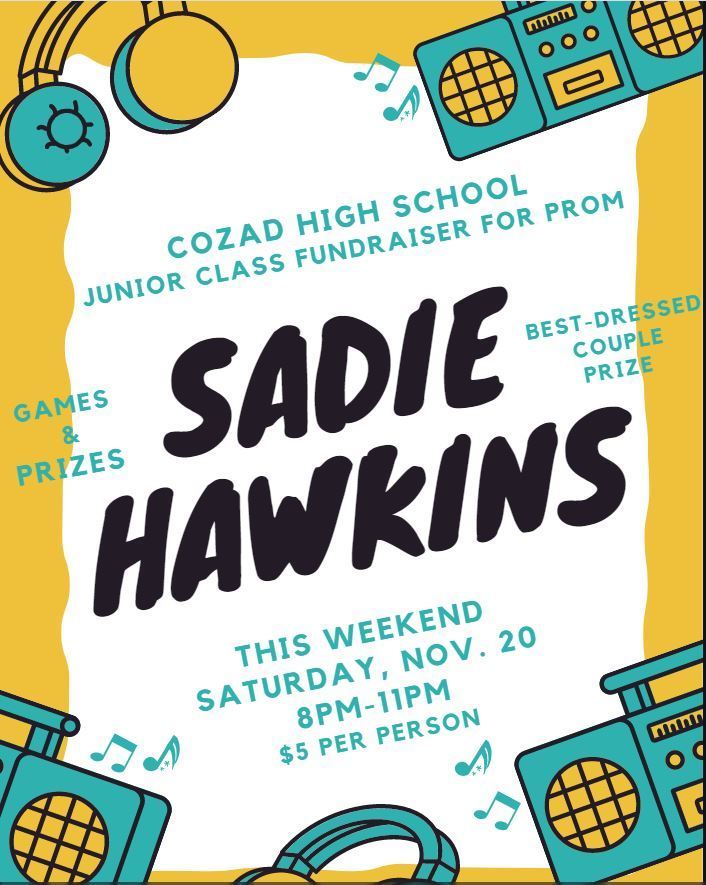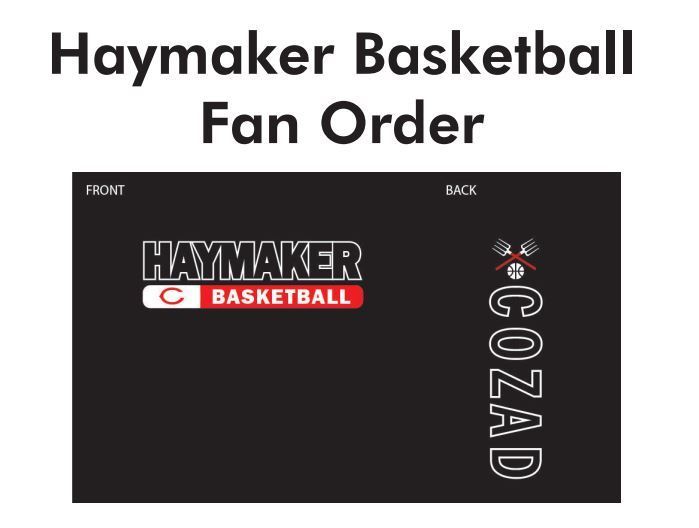 REMINDER: Today, Wednesday, November 17th, is a 2:00 dismissal for all students. #cozadMakers

Cozad Middle School SMASH Dance this Friday, November 19th, at Cozad Middle School from 7:00 pm to 9:00 pm. $3.00 entry fee. This is for CMS students ONLY. Sponsored by CMS SMASH organization.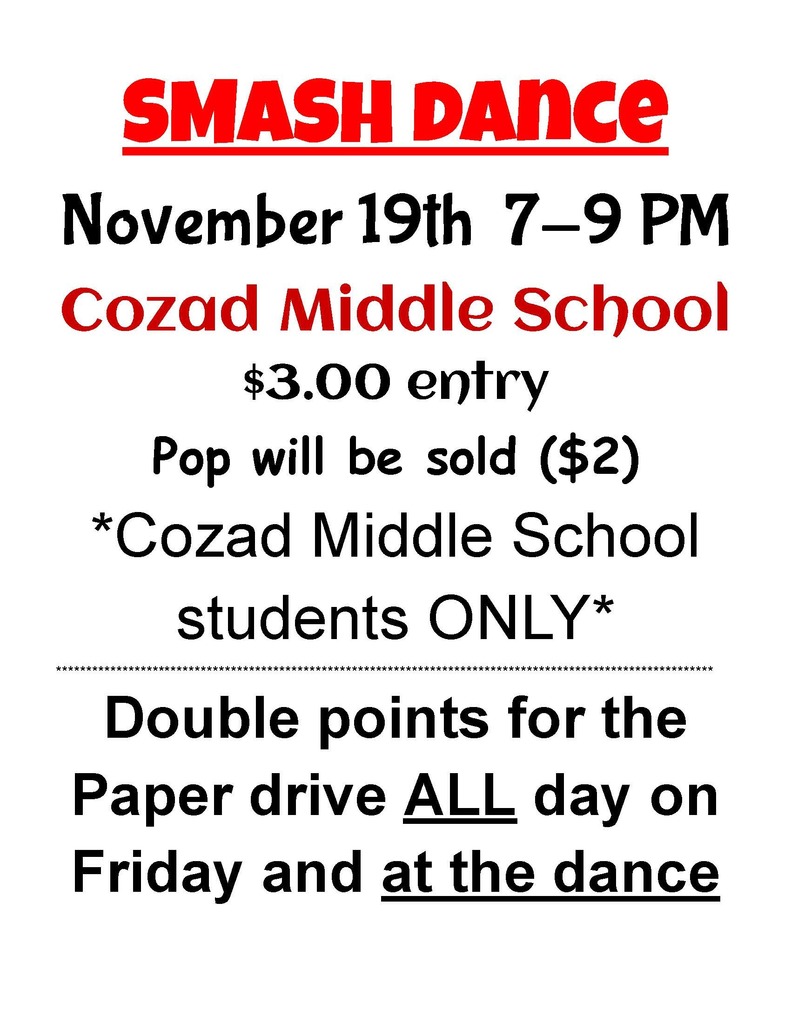 Shout out to Cozad One-Act team today as they compete in Gothenburg--Break a Leg!!

CMS Kicks off their annual Paper Product Drive this Friday. Double points day on this Friday.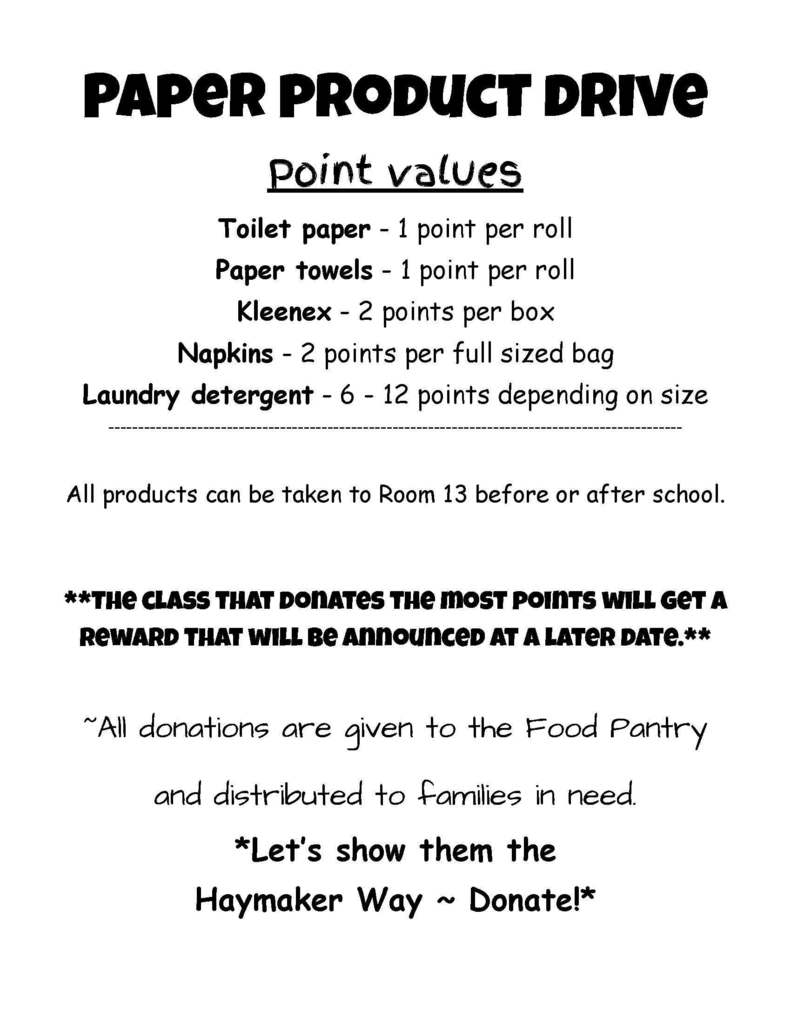 Congratulations to Mrs. Kylee Kuecker, Mrs. Marcy Lucas, and Mrs. McKenzie Bivins recipients of the VFW National Citizenship Education Teacher Awards. These teachers were recognized by Cozad Post 690 at the Veterans Day Service last week.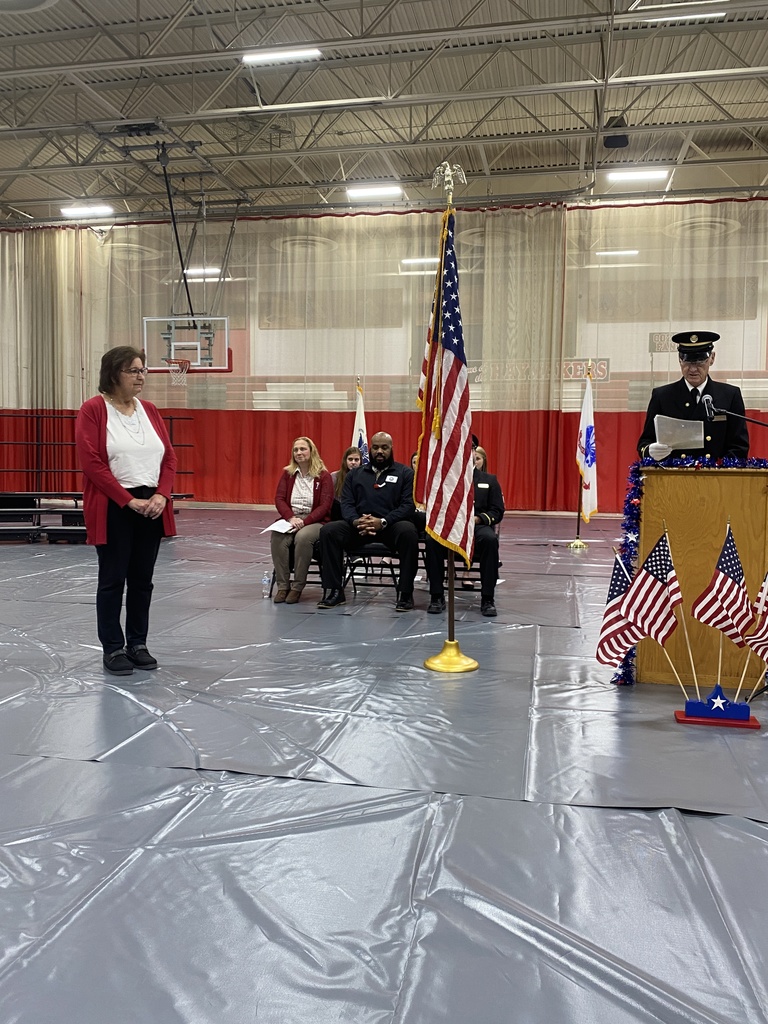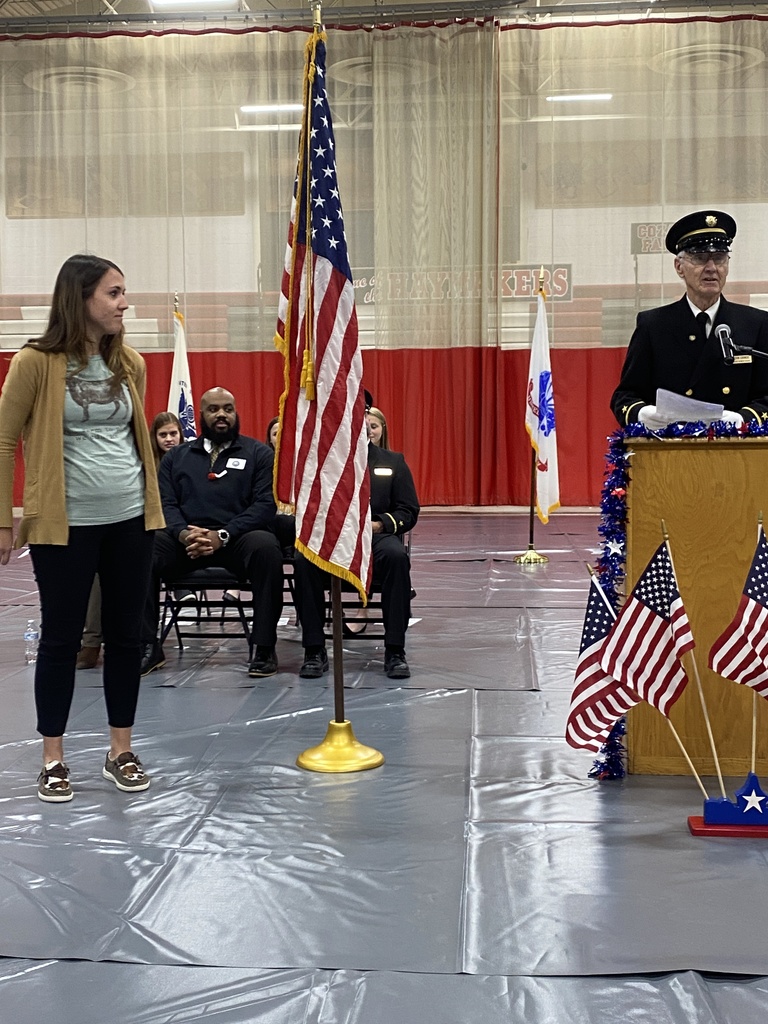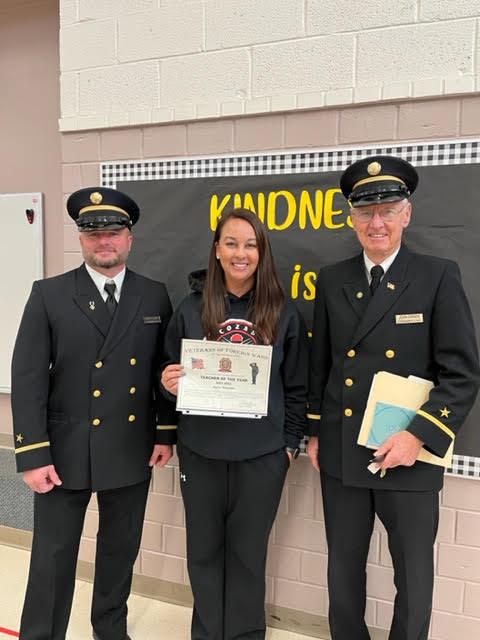 Congratulations to our Middle School Patriot's Pen Essay winners - Dilan Orellana Medina, tied for 3rd place; Whitney Regelin, tied for 3rd place; Addison Howerter, 1st place and Ethan Atchison, 2nd place (3rd place winners received $20; 2nd place winner $25 and 1st place winner $30.) Addison's and Ethan's will be submitted to district competition. Special thanks to CMS English teachers Mrs. Patty Margritz and Mrs. Ashley Ford for promoting and entering the students in this year's contest! This year's theme was "How Can I Be a Good American?"