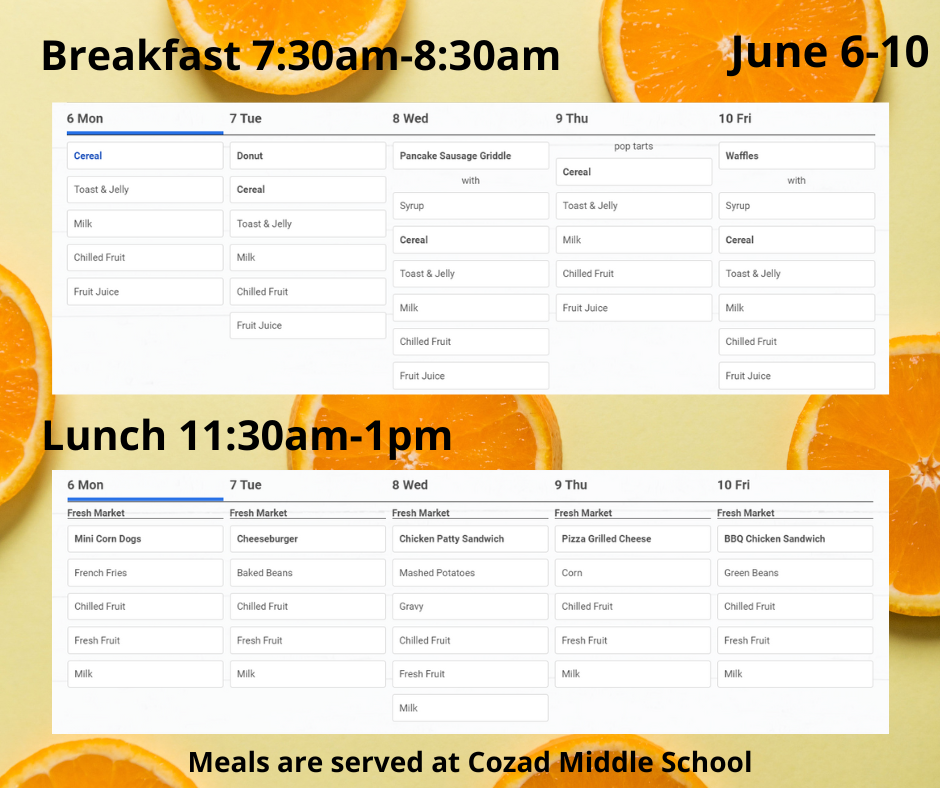 Youth Football Camp starts at 10:30AM tomorrow June 7th at the High School Practice Field on the North side of the Wellness Center. Registration starts at 10:15AM. Walk-Up's are welcome. Cost is $25 Scholarships Available.

Cozad Middle School and High School Golf Camp for anyone age 13-18 begins on June 14th. For more information, contact Coach Dueland or Coach Bivins.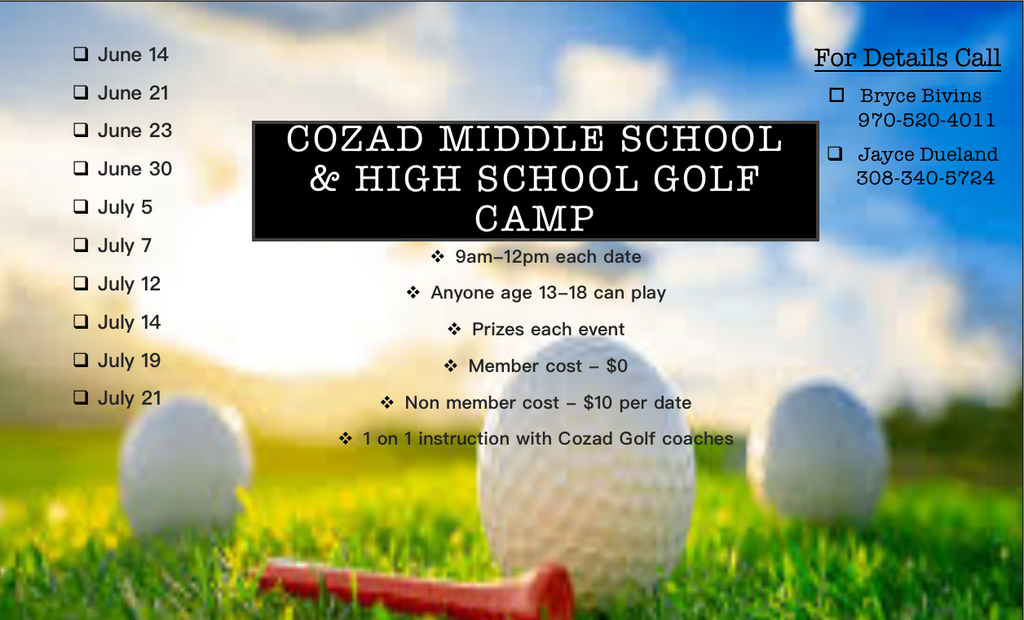 Change to our location, meals will be available at the middle school.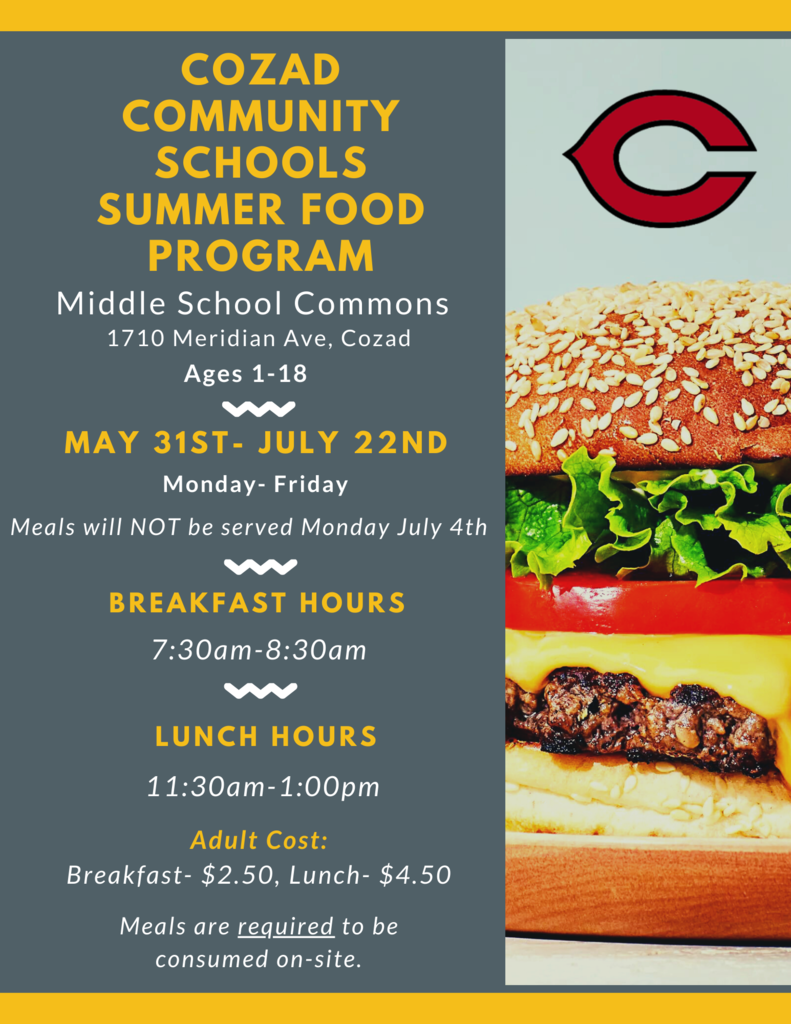 Isaiah White and Dreu White attended a Line Camp this morning in Lexington at Dawson Public Power District. What great opportunity for our students.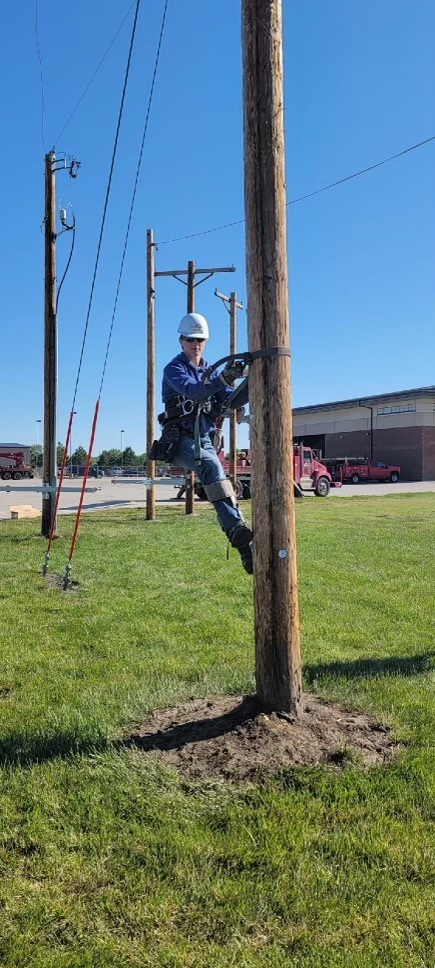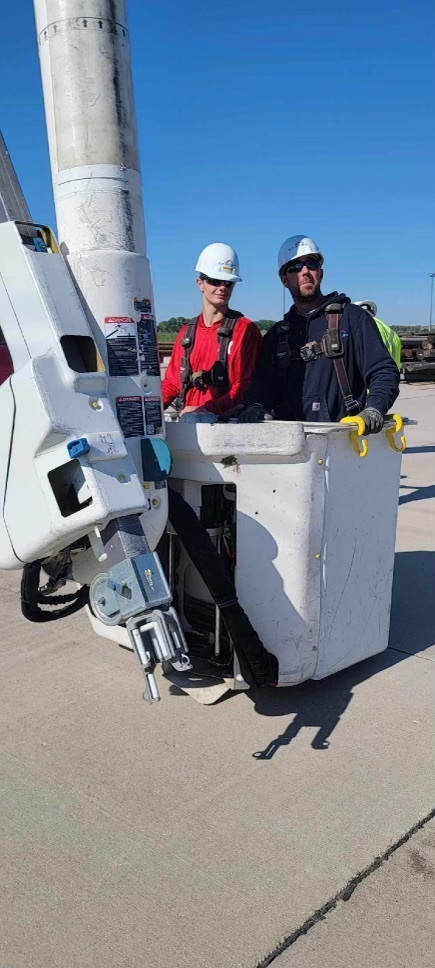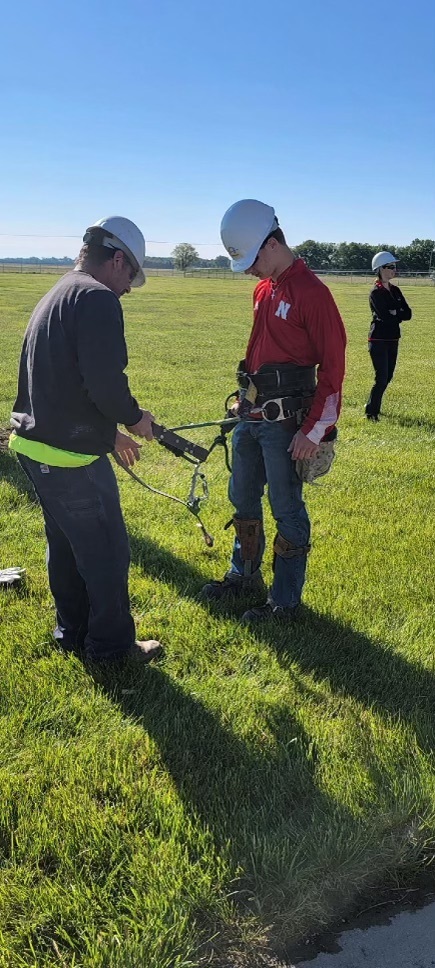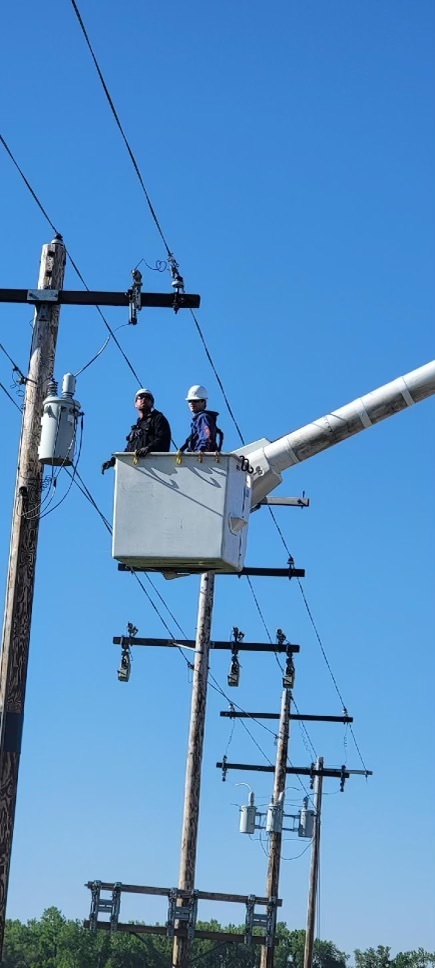 Cozad Medical Clinic is offering basic sports and camp physicals for only $35. If interested, contact Cozad Community Medical Clinic for an appointment.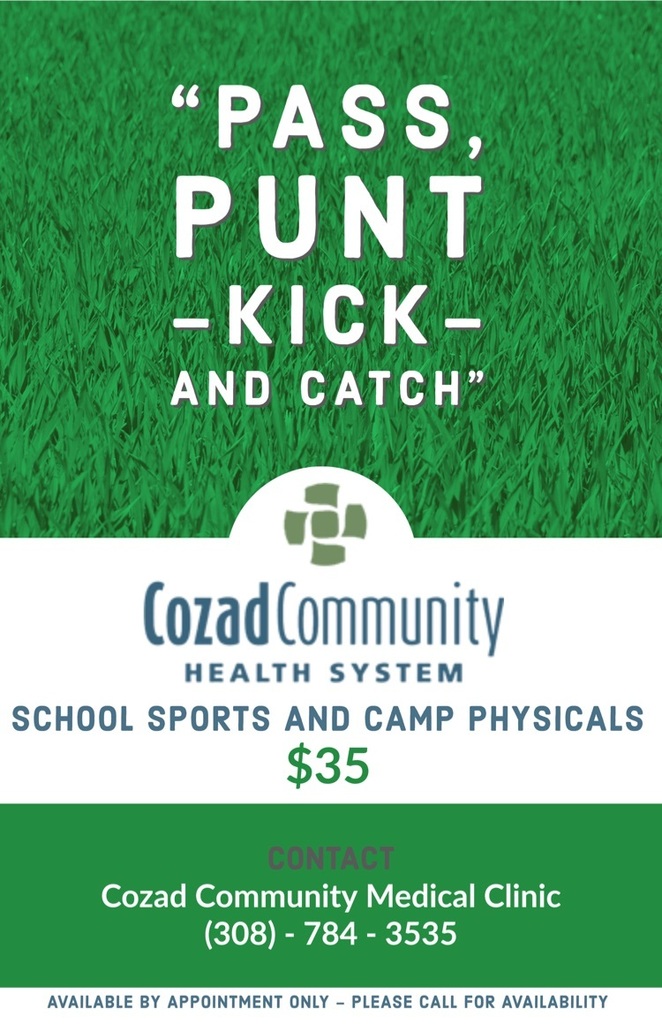 Cozad Community Schools Summer food Program will begin on May 31st.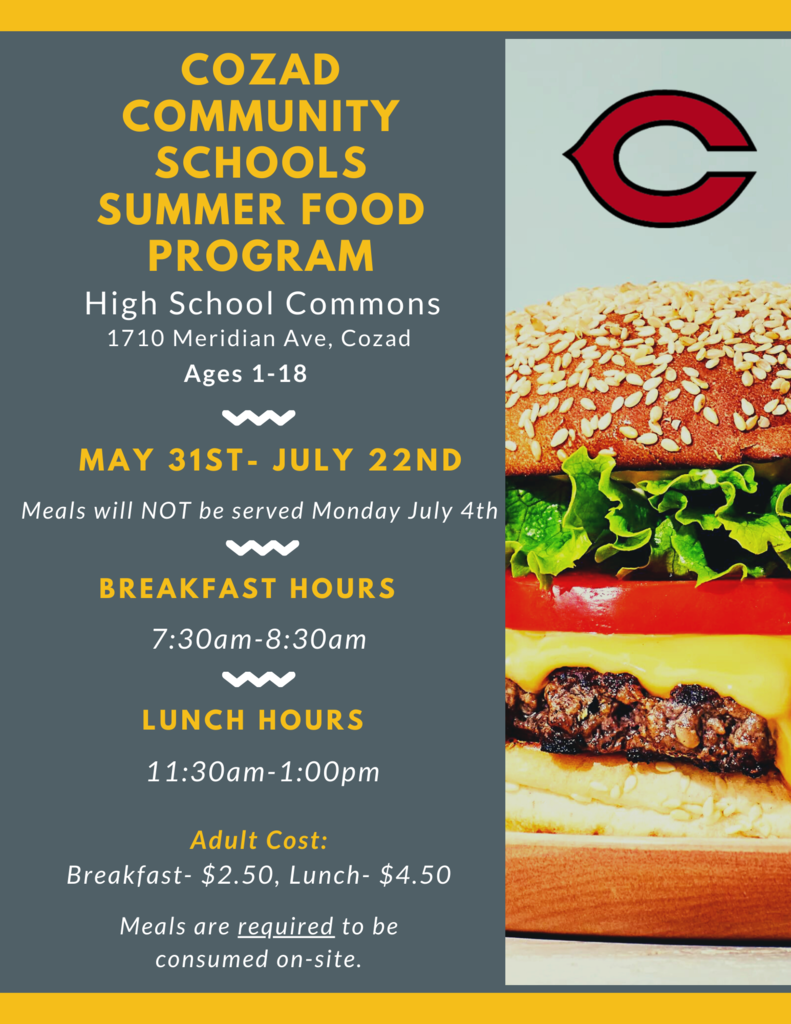 District office hours for May 31st to July 29th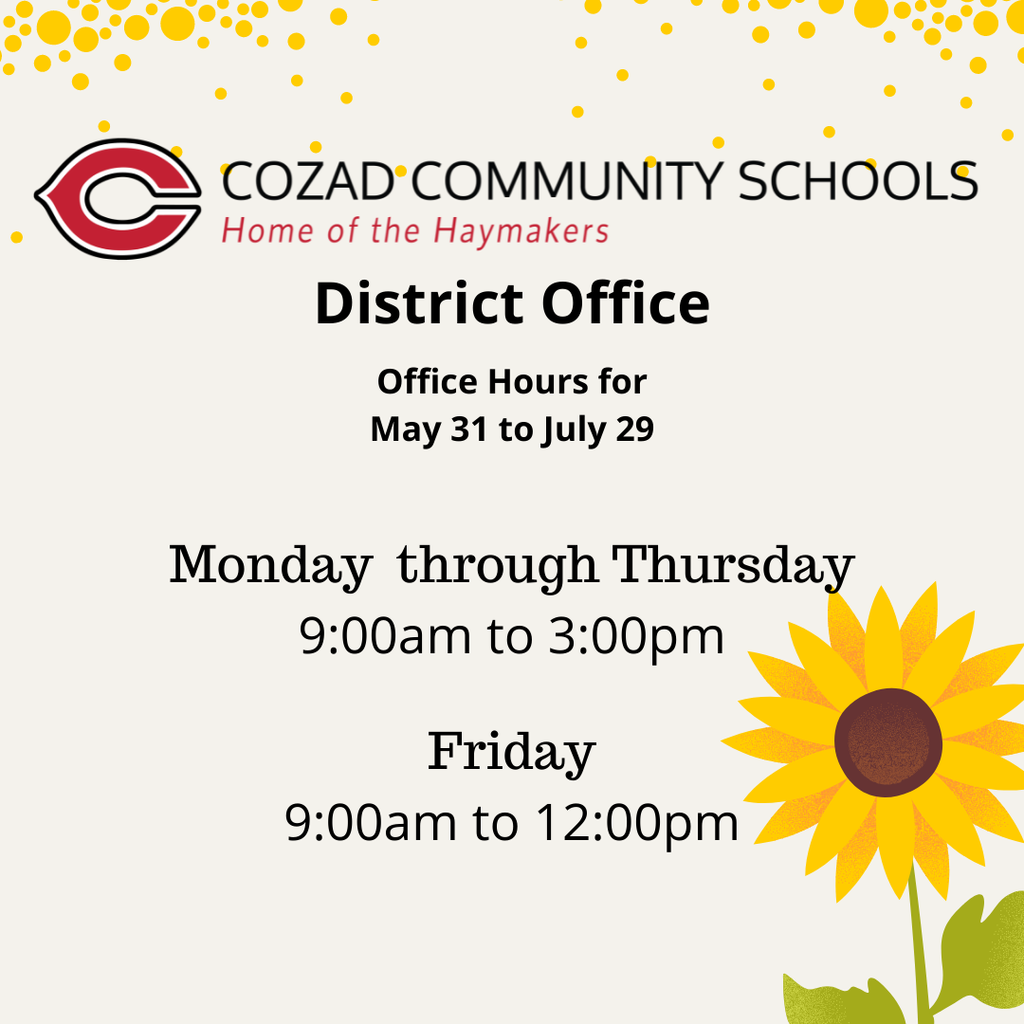 Congratulations to our CHS Haymakers who medaled at the NSAA Class B State Track and Field Championships. Cash Chytka earned a 5th place finish in the Boys' High Jump and Karyn Burkholder placed 3rd in the 300 hurdles. (Photo credits of High Jump medalists to Cozad Local)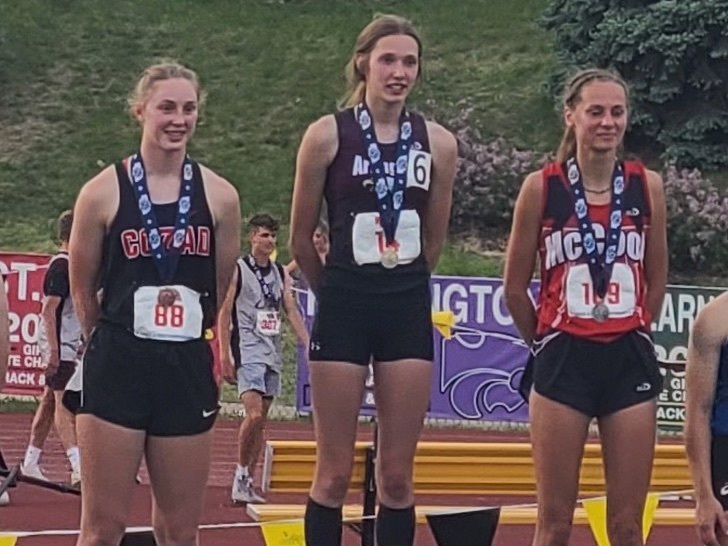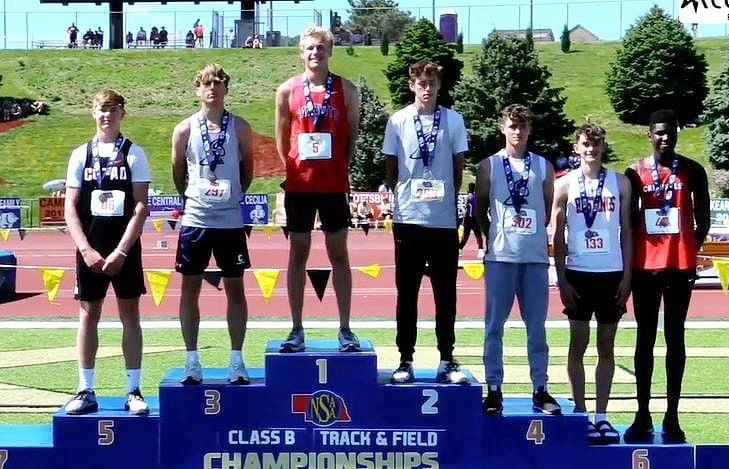 Congratulations to Mrs. Karen Klein and Mr. Brent Frauen who received the Excellence in Education Outstanding Education Award from Cozad Community Schools Foundation. They were nominated by the Class of 2022.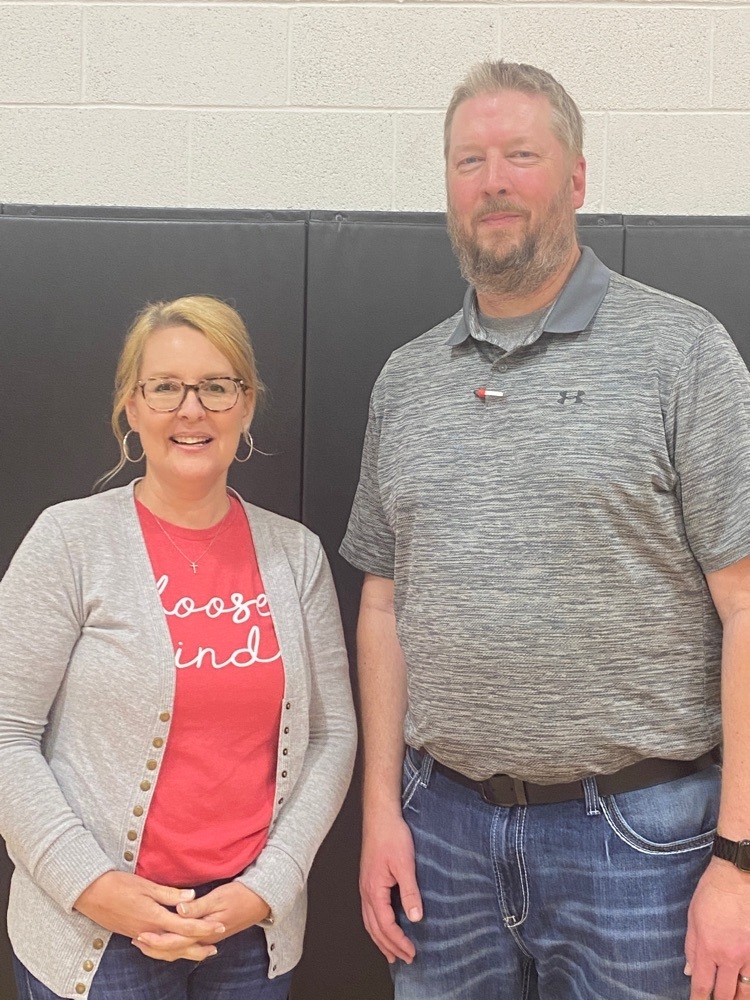 Staff members of Cozad Community Schools were awarded Longevity Awards at the annual staff luncheon today. Congratulations to Mr. Ron Bubak (25 years), Mrs. Shelli Gill (25 years), Mrs. Jennifer Walls (10 years), Mr. Dave Evertson (30 years), Mrs. Tina Schmidt (15 years), Mrs. Mindy Brock (20 years), Mrs. Cecily Clark (30 years), and Mrs. Peg Butler (45 years), and Mrs. Marcy Lucas (42 years). We are fortunate to have these staff members in our district! (not picture Mr. Ron Bubak)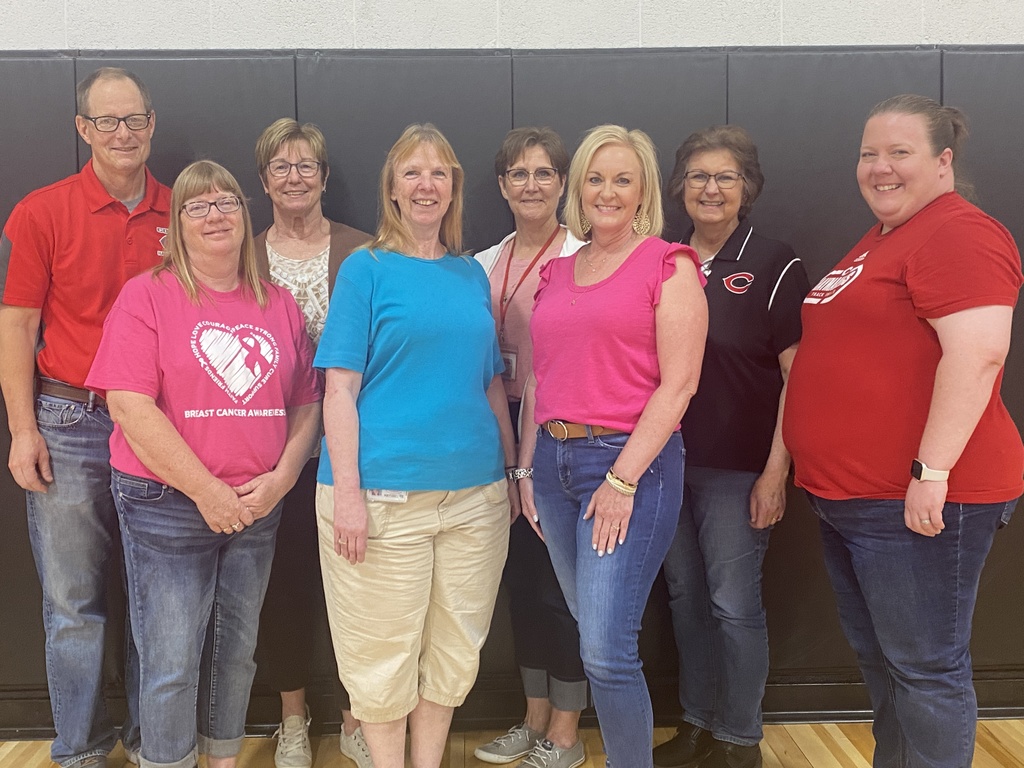 Cozad School recognized staff today at their year-end luncheon. Staff recognized those staff members leaving to pursue new adventures and those staff members that are retiring. Thank you to all for your dedication and service! A special thank you to these four staff members that are leaving our district--Mrs. Peg Butler, 45 years; Mrs. Marcy Lucas, 42 years; Mrs. Cecily Clark, 30 years; and Mrs. Robin Etherton, 22 years. Enjoy your retirement! You all deserve it!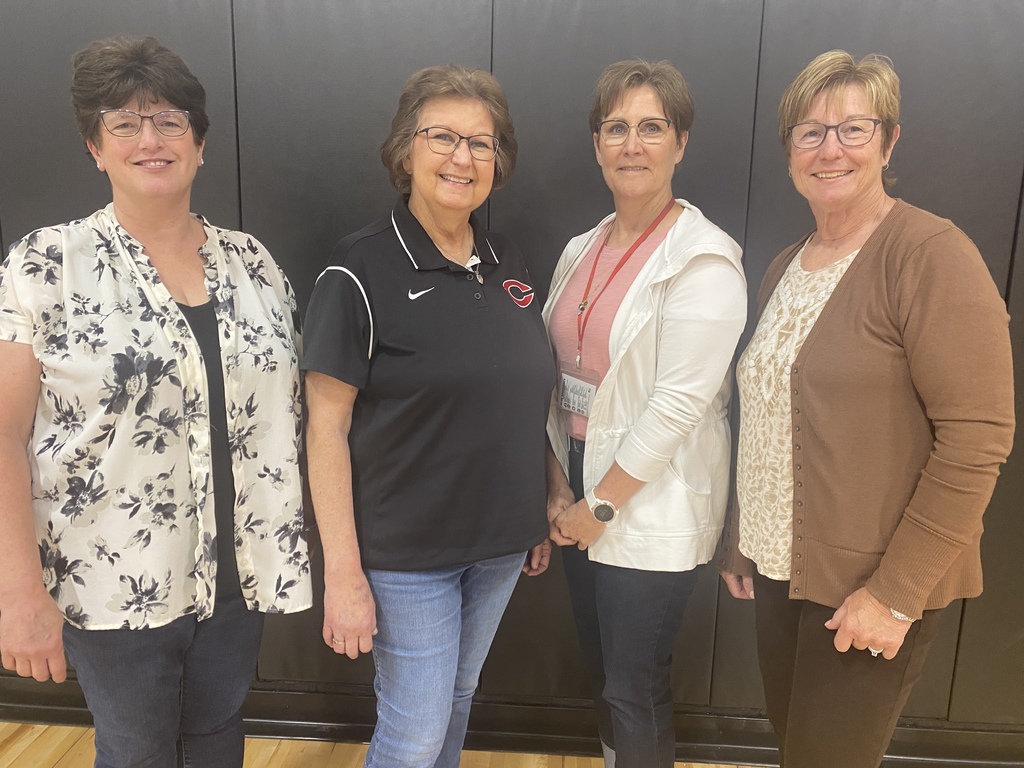 At today's retirement reception, we honored Marcy Lucas, Robin Etherton, and Peg Butler. Thank you for your years of service.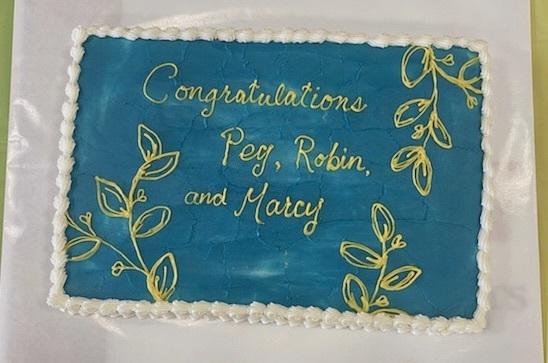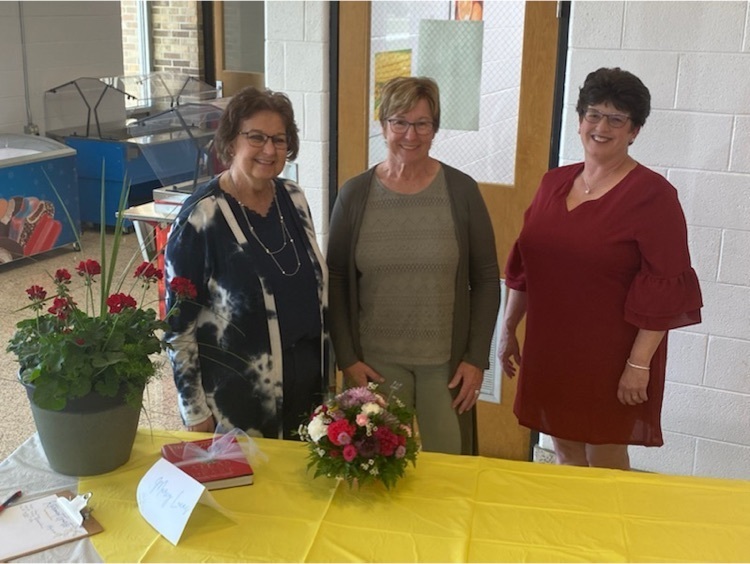 Summer AfterZone will begin on Tuesday, May 31st, and run through July 22nd.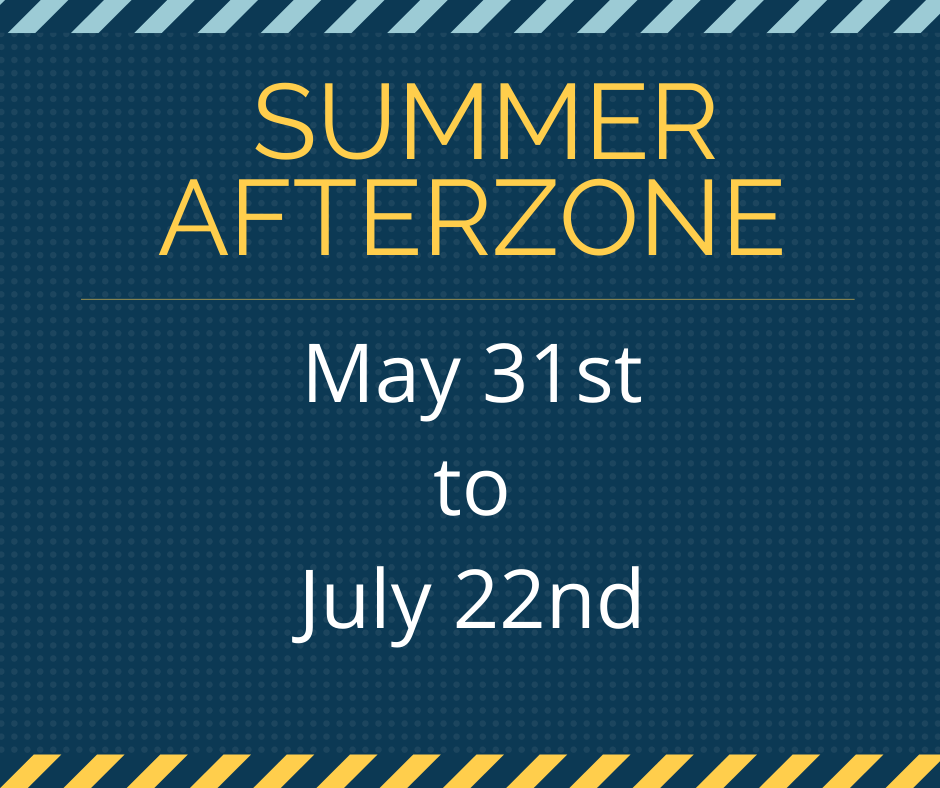 Last Day of school for students is Thursday, May 19th, with dismissal at 11:00. Have a great, safe summer!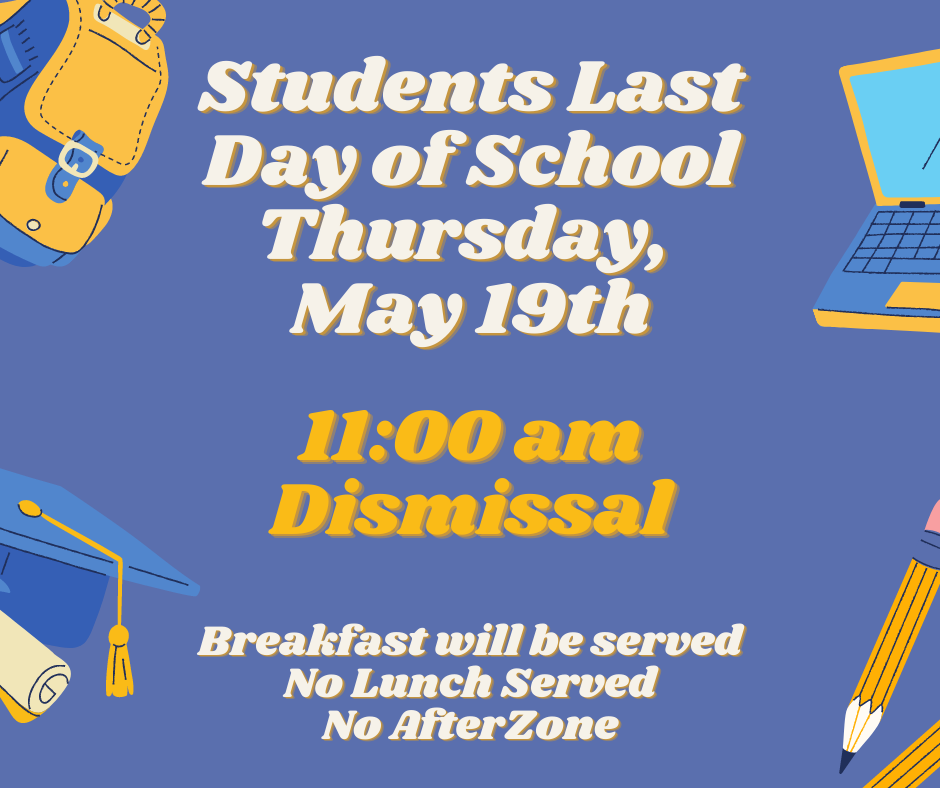 Good Luck to our CHS Track Athletes competing at State Track: Girls: Makaia Baker - 100m, 200m, 400m Karyn Burkholder - 300m Hurdles, 400m Boys: Jaden Vollenweider - Discus Jaden Cervantes - Shot Put Monty Brooks-Follmer - High Jump Cash Chytka - High Jump, Long Jump Cord Chytka - Triple Jump