Congratulations to the 2021-2022 Mid-Winter Candidates Queen candidates include: Alyssa Kolbo, Breanna Pacheco, Shaundra Wiederholt, Lynzi Becker, Katie Wilson, and Isabella Klein. King candidates include Kyle Wright, Quinn Salleng, Samuel Hermosillo, Paul Cole, Brayden Wilkinson, and Isaac Martinez-Ramos. King and Queen Royalty will be crowned at the Mid-Winter Dance on Friday, January 21st.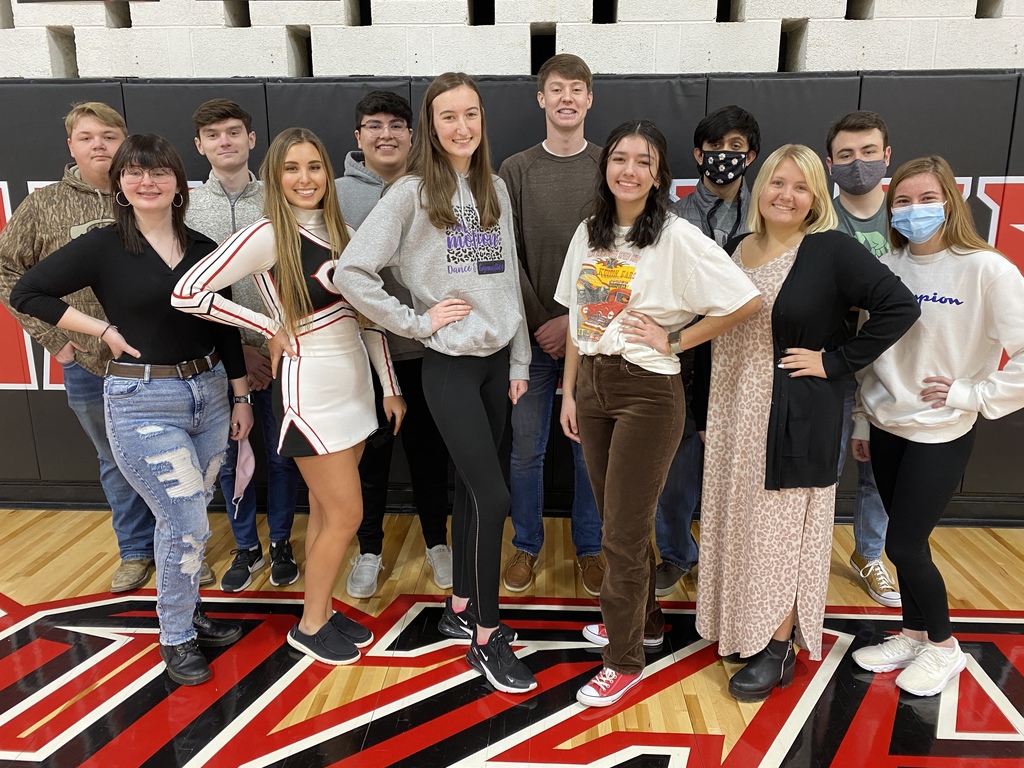 Good Luck to our CMS Basketball teams today, Thursday, January 20th. 7th grade travels to Minden and 8th grade hosts Minden. Games begin at 4:30 pm Go Haymakers!

Good luck to our Haymaker Basketball teams as they travel to Lexington today. Games begin at 4:15 pm (JV) and Varsity Girls at 6:00 and Varsity Boys at 7:45. Lexington will have a live-stream at
https://www.lexschools.org/activities/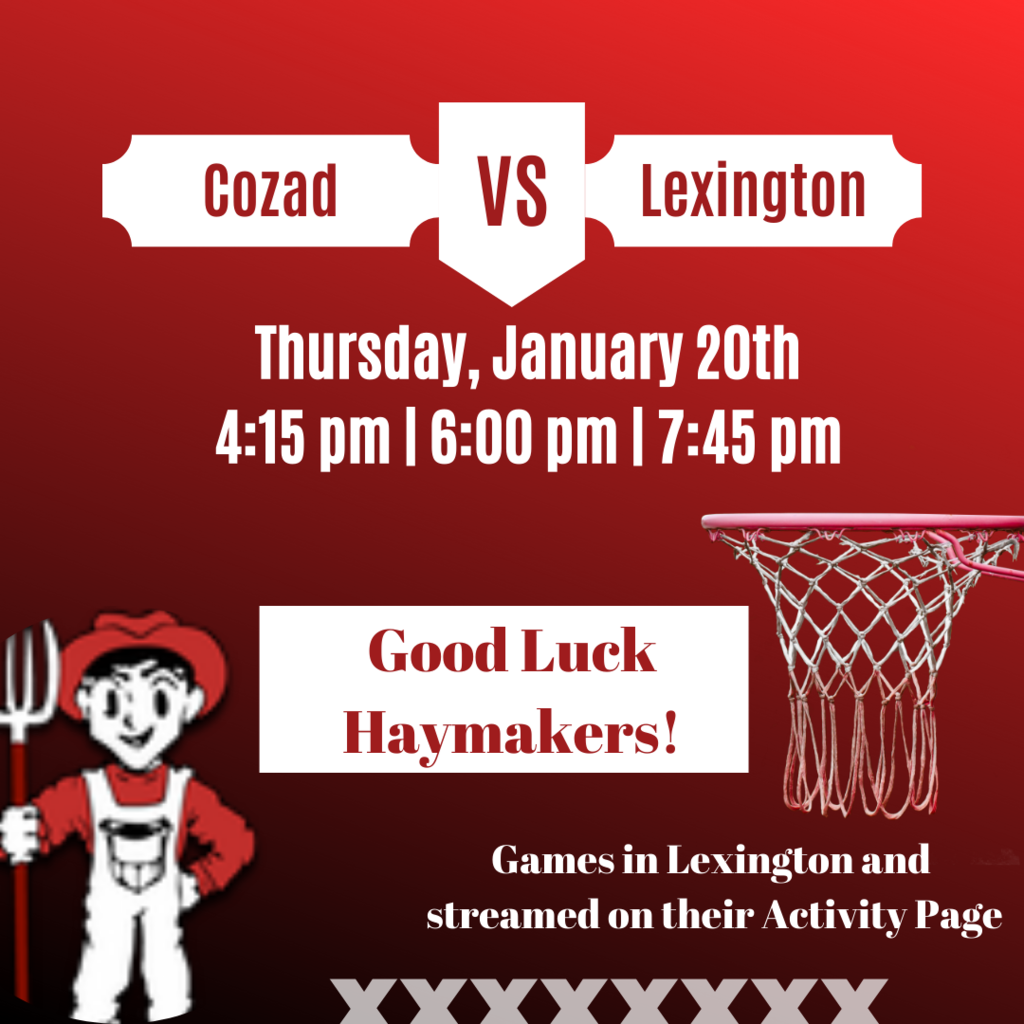 CHS Seniors & Senior Parents--Check out the Class of 2022 Canvas Page created by CHS Counselor Mrs. Haarberg. All local scholarships will be posted on this page. There is also useful information on FAFSA, Announcements, ACT, etc. The page is set to public so both students and parents can access at:
https://cozadschools.instructure.com/courses/1787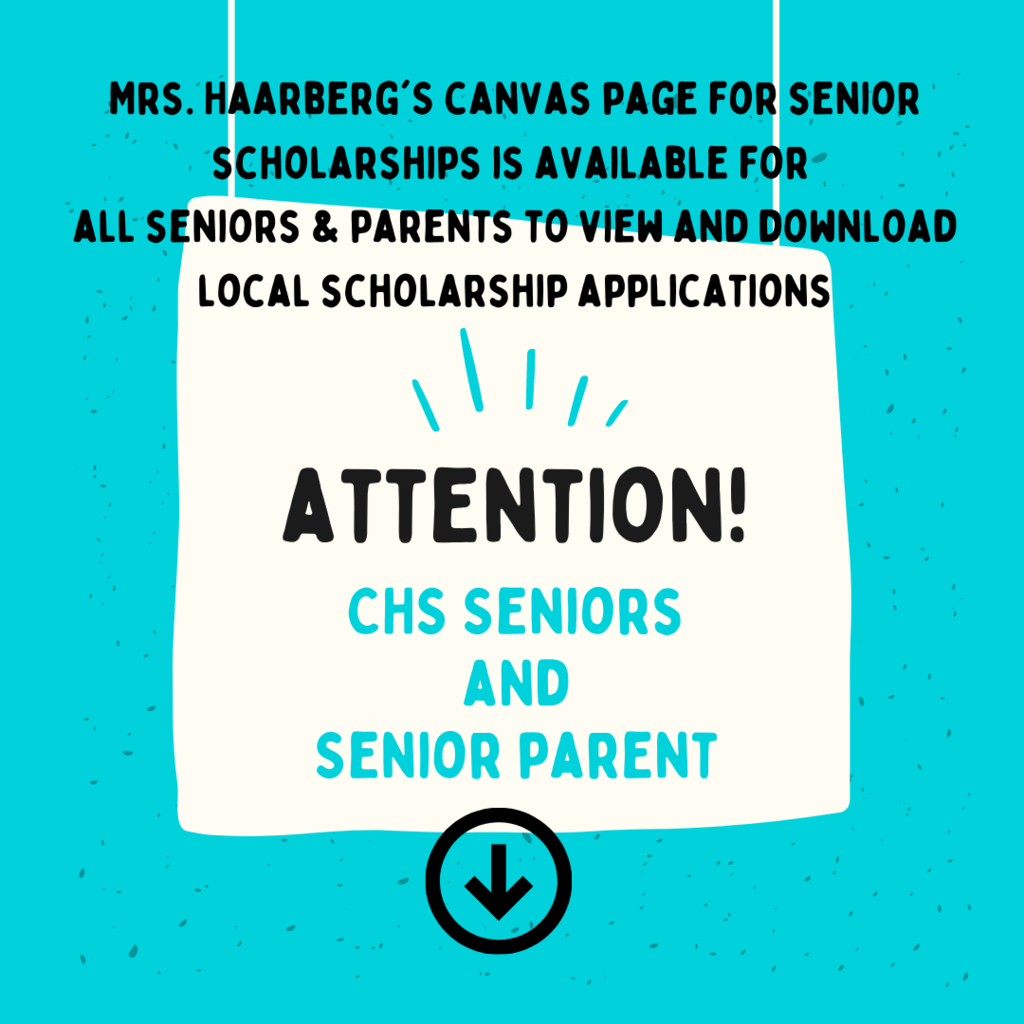 Today we recognize the impact of our public schools. Thank you to all of the Cozad Community Schools staff, past and present. for your commitment to public education in Nebraska. And there is not a school without our amazing students and their families! #ilovepublicschools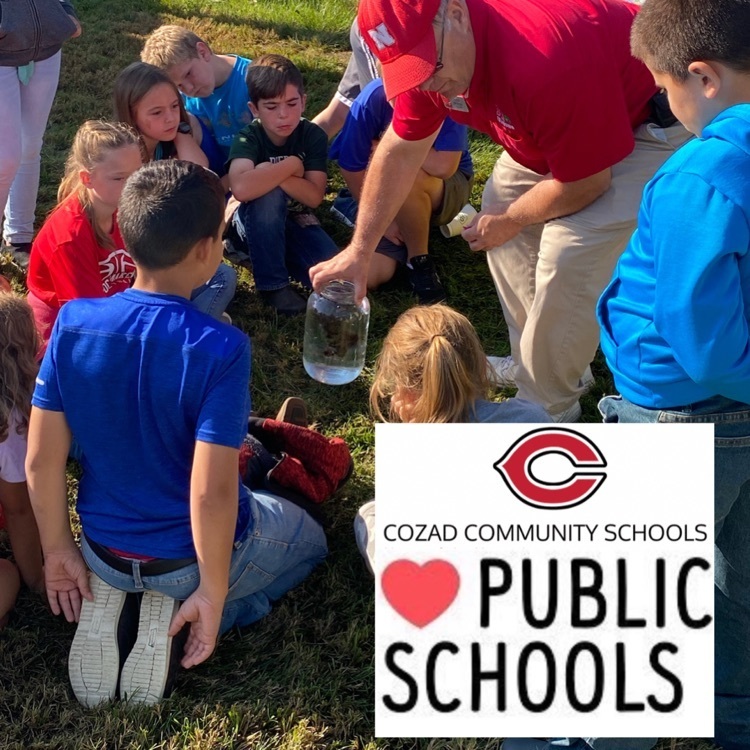 Reminder that today is a 2:00 dismissal for all students PreK-12th grade.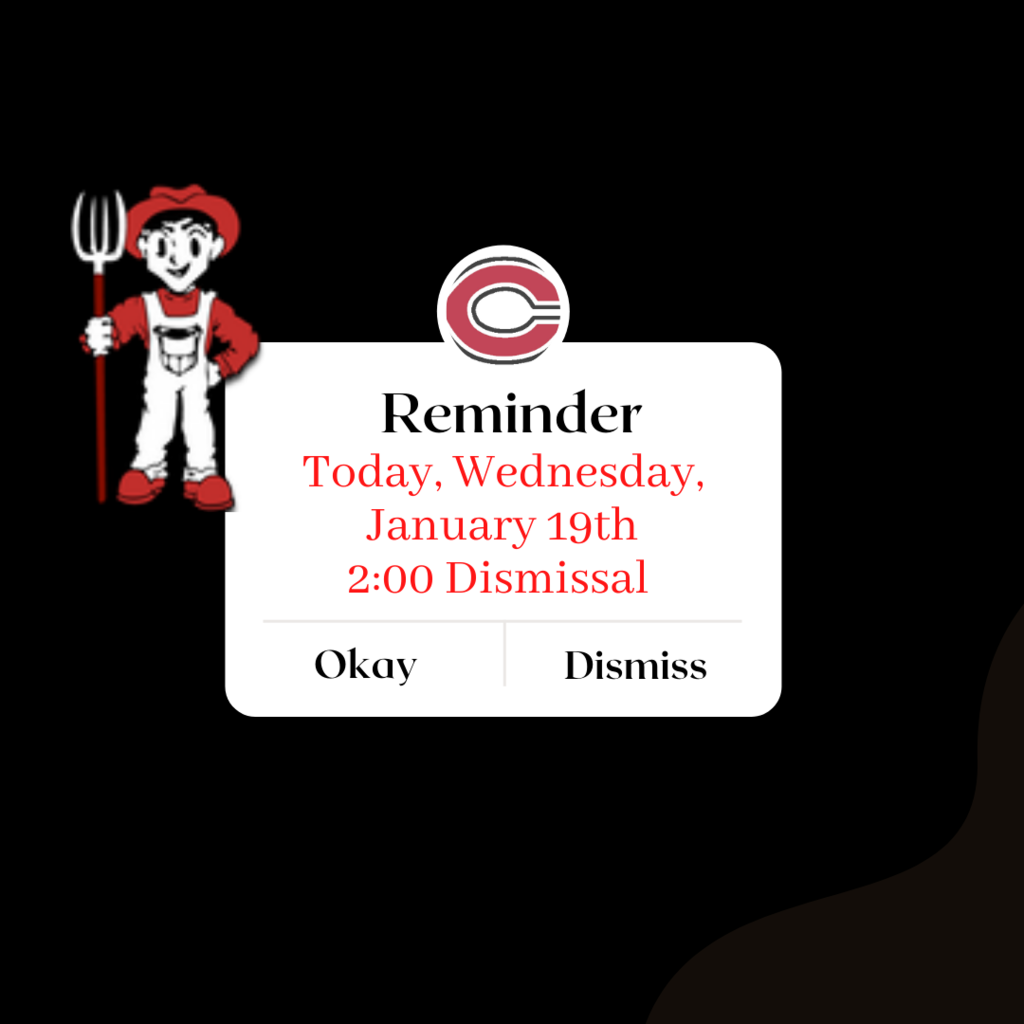 Good Luck to our CHS Basketball teams at Valentine this evening!

Good Luck tonight CHS Wrestlers!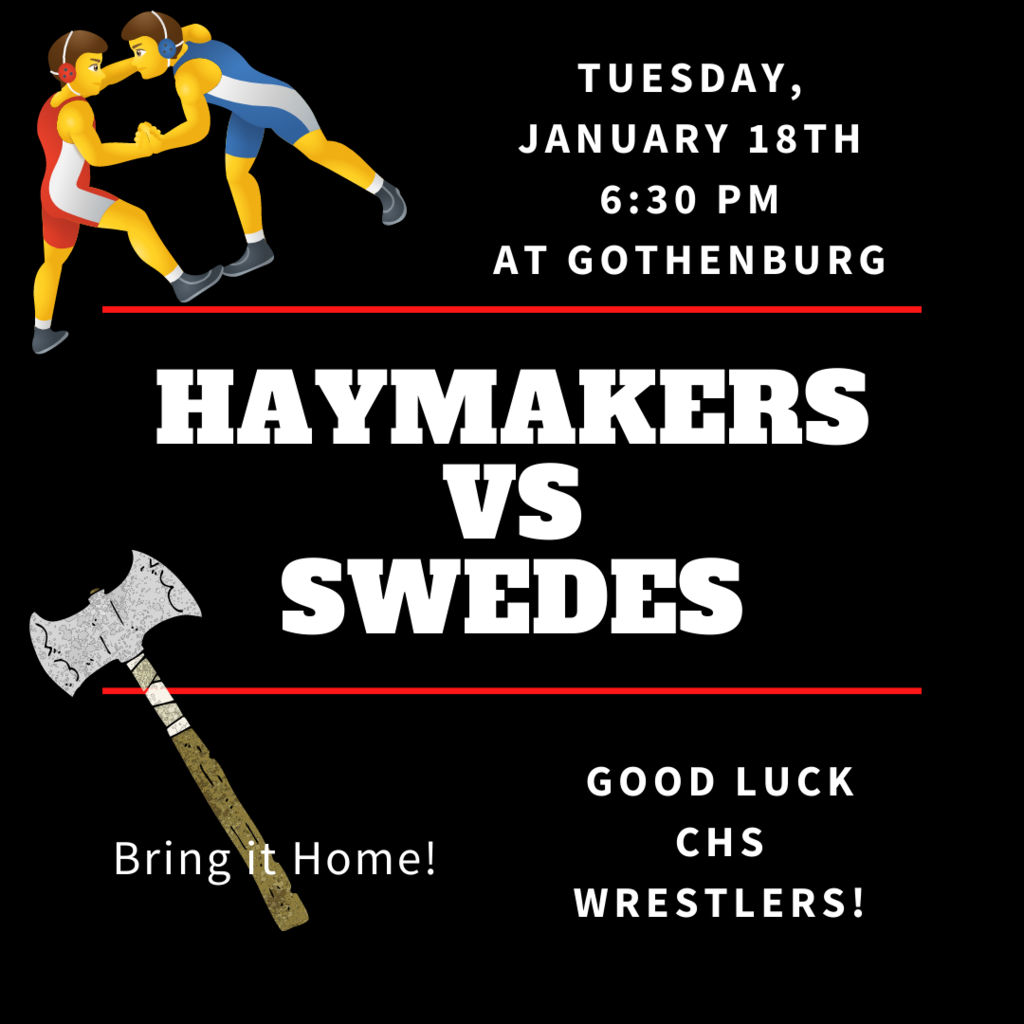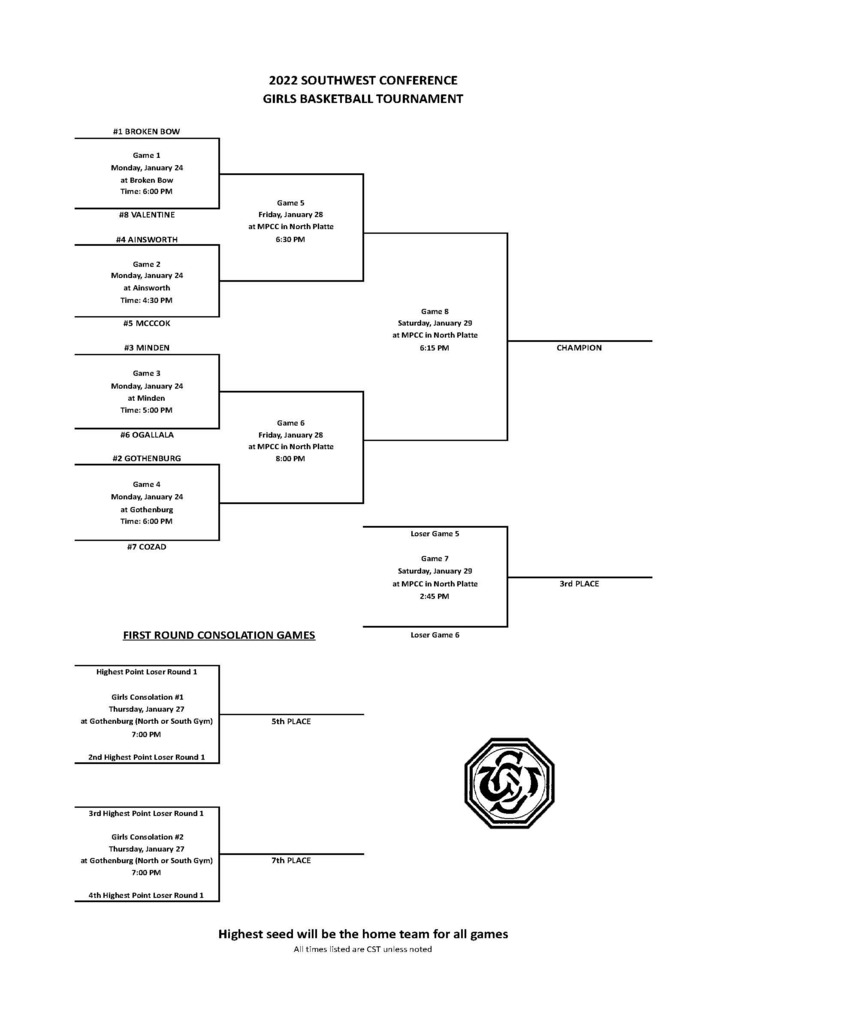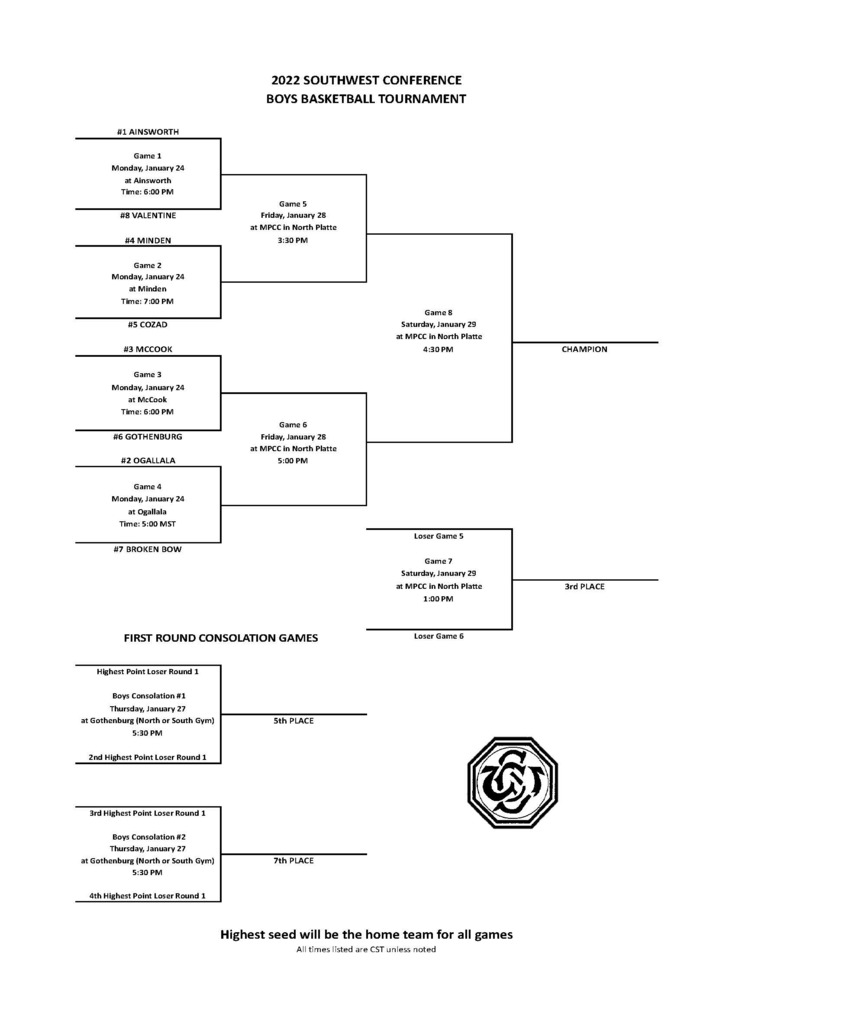 Attention 9/10 Basketball players, parents, and fans schedule change for tonight's game vs. Hi-Line (1/17/2022)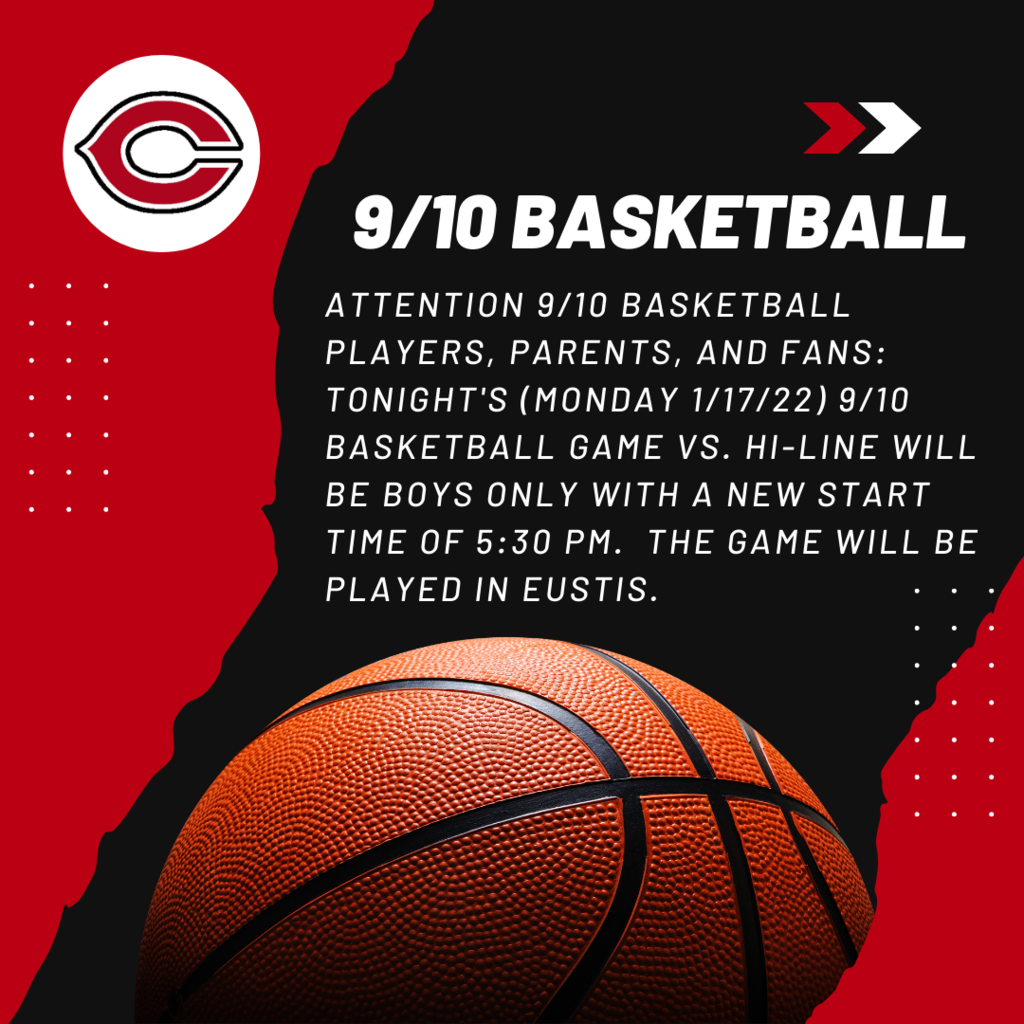 Attention 9/10 Basketball players, parents, and fans: Tonight's (Monday 1/17/22) 9/10 basketball game vs. Hi-Line will be BOYS ONLY with a new start time of 5:30 pm. The game will be played in Eustis.

We are having our K-2 Youth Basketball Camp on SUNDAY, January 16th at 1pm to 2pm in the Elementary Gym. Then we are back to normal schedule for the last session: SATURDAY, January 22nd 9am - 10 am. Thanks for being flexible as we tried to accommodate the Little Cheer Camp.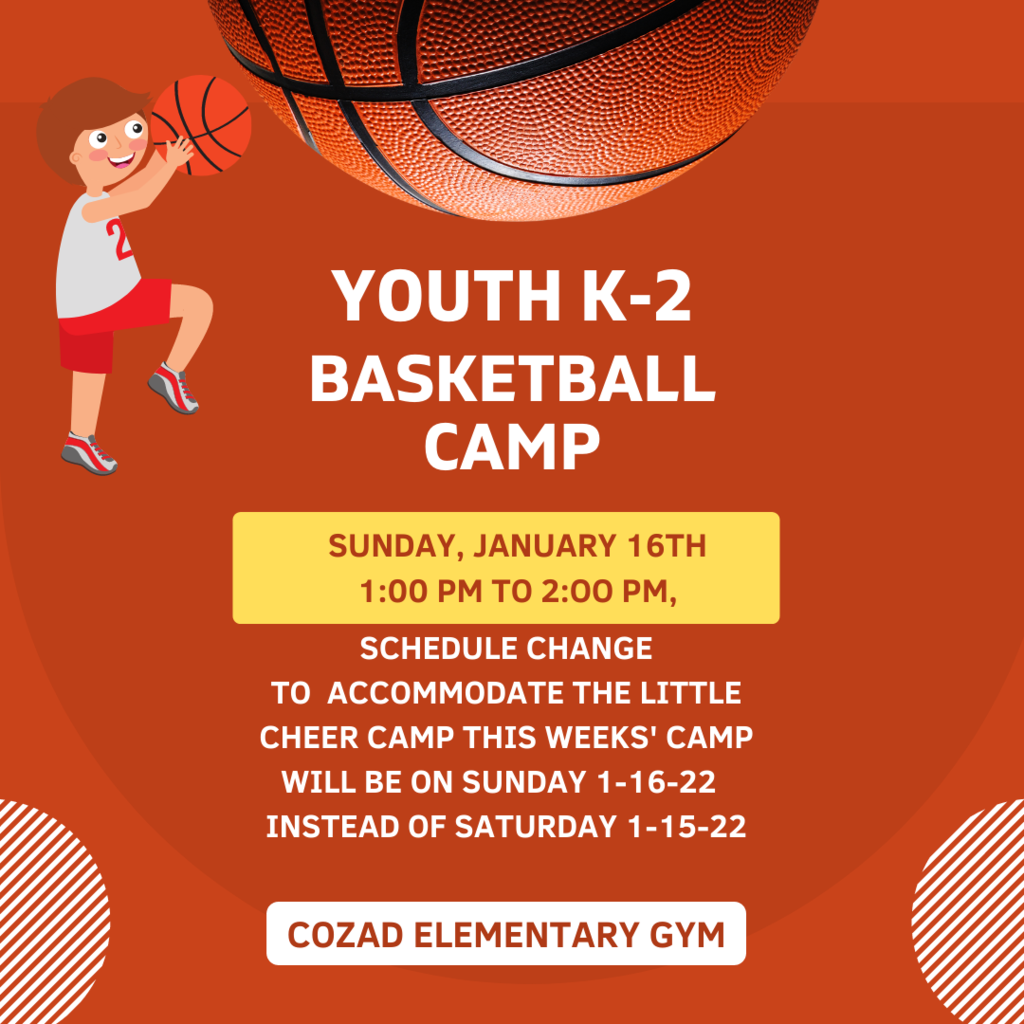 Little Cheer check-in will take place in the Cozad Middle School this year. Check-in starts at 8:15 am tomorrow, Saturday, January 15th

Seniors and senior parents, On Wednesday, January 12th, from 5:00 to 8:00PM we will be having a senior scholarship night at the high school library. This one will be a little different then normal because Jodi from EducationQuest will be coming in and helping students and parents with their free application for federal student aid (FAFSA). For a lot of scholarships students need a FAFSA done, so it is important that students and parents both set up a FAFSA account and go through the process. The FAFSA will get you a expected family contribution (EFC) number which shows how much a family can help or not help a student pay for college. So then students EFC can qualify students for finical aid like grants, work study, scholarships and loans. Jodi is a pro at the FAFSA process and can really make the process easier and save you a trip to Kearney. So please try and make it tomorrow, Wednesday the 12th in the high school library between 5:00-8:00PM to have Jodi help you. When you come it shouldn't take more than 20 minutes to get your account set up.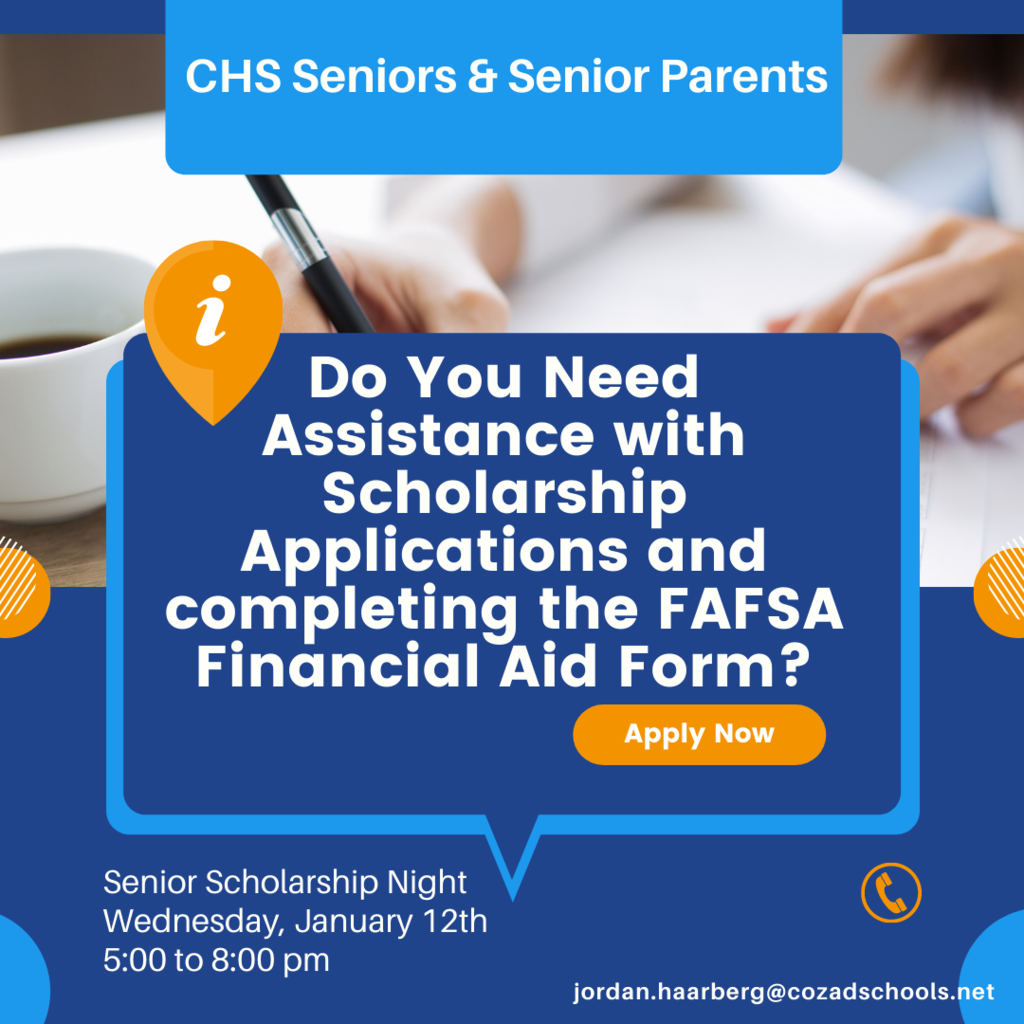 Cozad Community Early Education Center is now accepting applications for PreKindergarten for the 2022-23 school year. Open House on Thursday, February 17th. If you have any questions, please contact the Early Education Center at 308-784-3381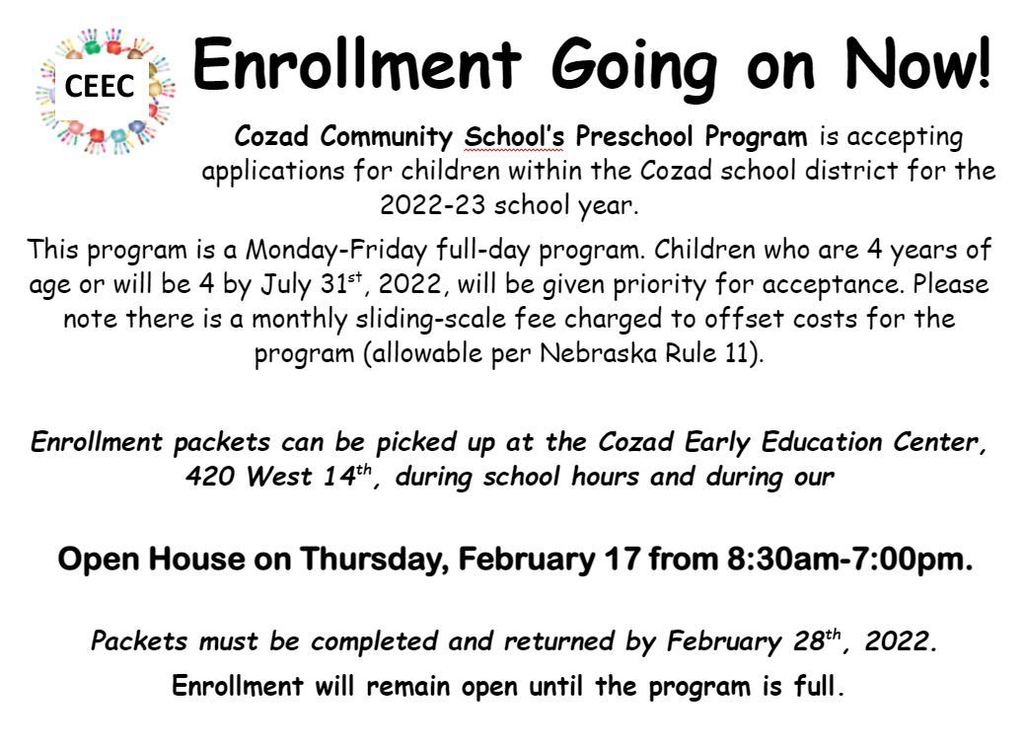 We have been contacted by some families about a couple of emails or calls they have not received. Please take a minute to contact your child's school office if you are not receiving information from school!