Cozad Middle School will be celebrating Red Ribbon Week October 25th through October 29th. Dress up days each day. Prizes can be won! Start planning your days!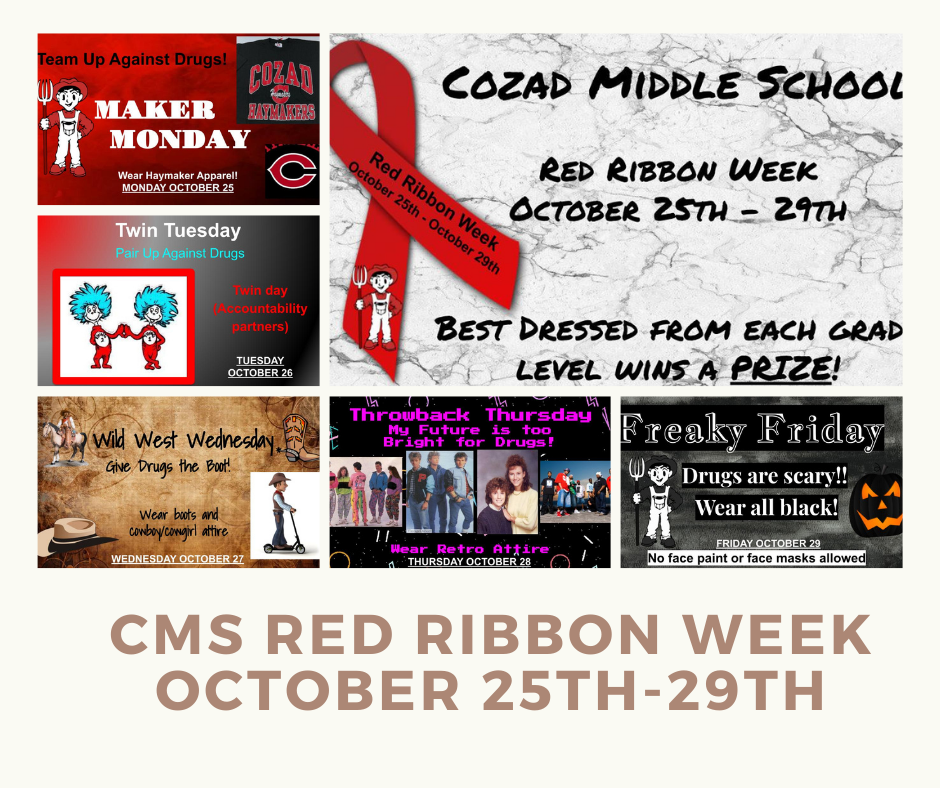 Reminder that today, Wednesday, October 20th, is a 2:00 dismissal for all students PreK-12th. There is no school for students Thursday and Friday.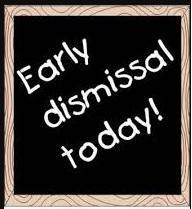 Congratulations to the new CHS National Honor Society Members: Connor Brock, Xavier Chinchilla, Samuel Hergenrader, Madison Rowley, Madelyn Spaulding, Alexander Svajgr, and Alex Werner. These new members will be inducted this evening at the CCSA Award Ceremony. Congratulations to all those CHS students who will receive CCSA Awards this evening.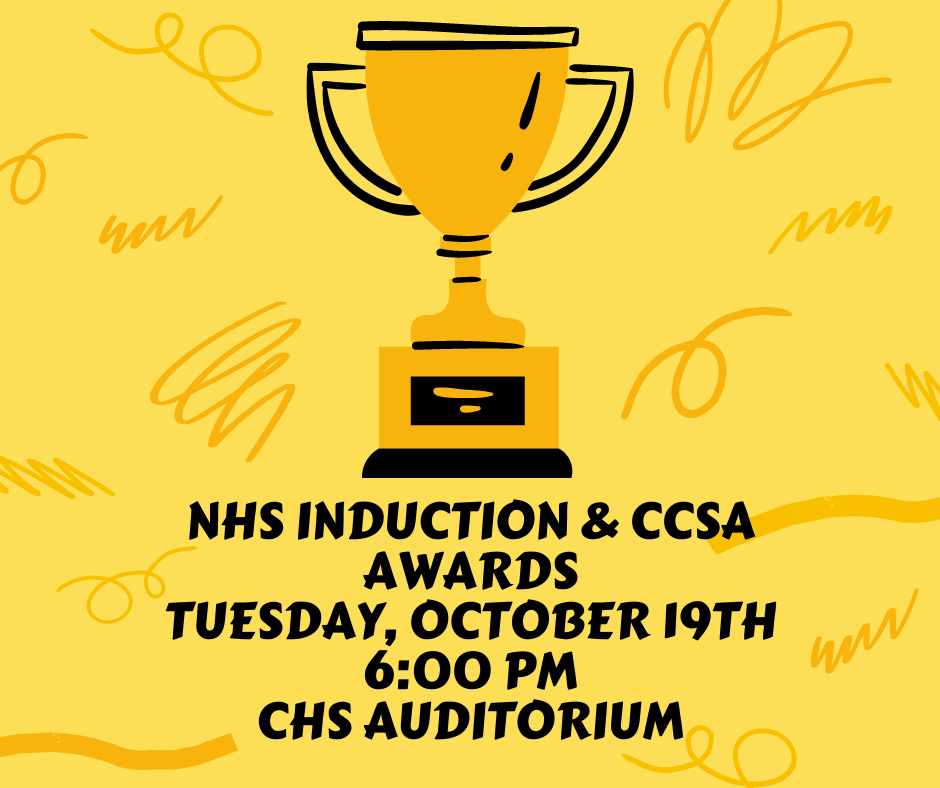 CEEC students enjoyed their morning at J's Jack O Lanterns!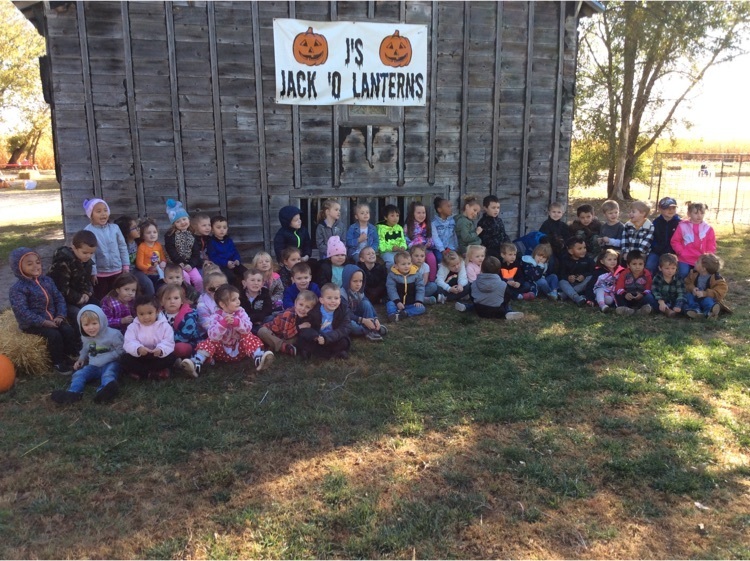 Please join us in cheering on Mallory & Karyn to State Cross Country!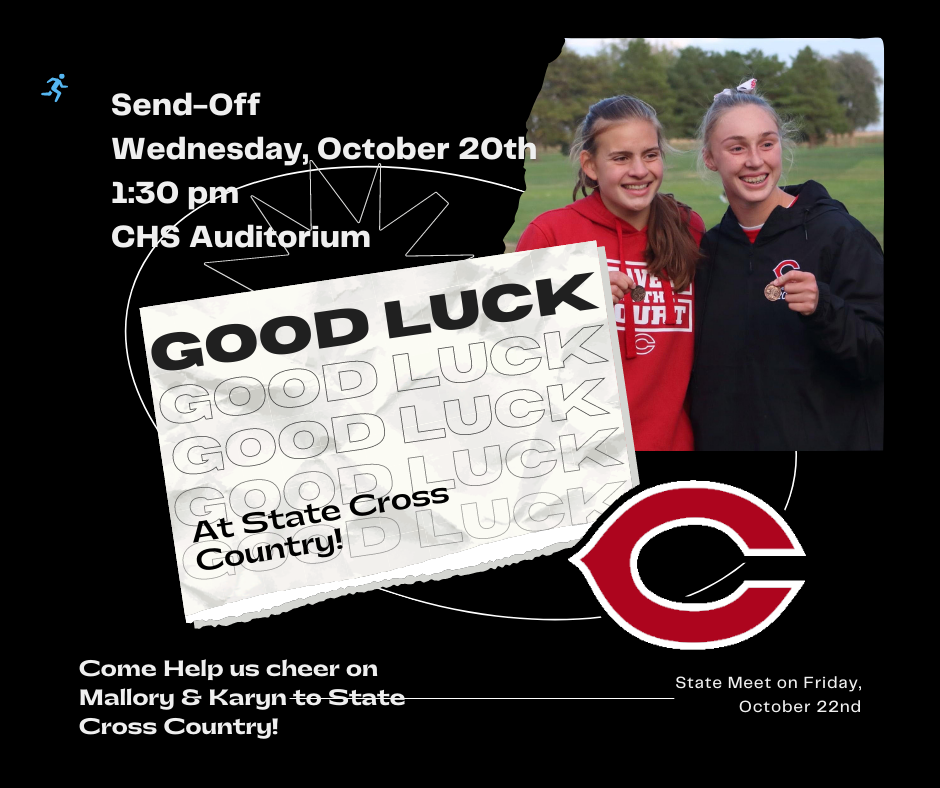 Good luck to our CHS Volleyball teams at Elm Creek this evening. Games are at 5:00, 6:00, and 7:00 pm. Elm Creek will be streaming the games on their Striv Channel at
https://striv.tv/channel/elm-creek/

SWC Volleyball Tournament, Friday, October 22nd at Minden High School. Cozad will play at 11:00 am, 1:00 pm, and 4:00 pm.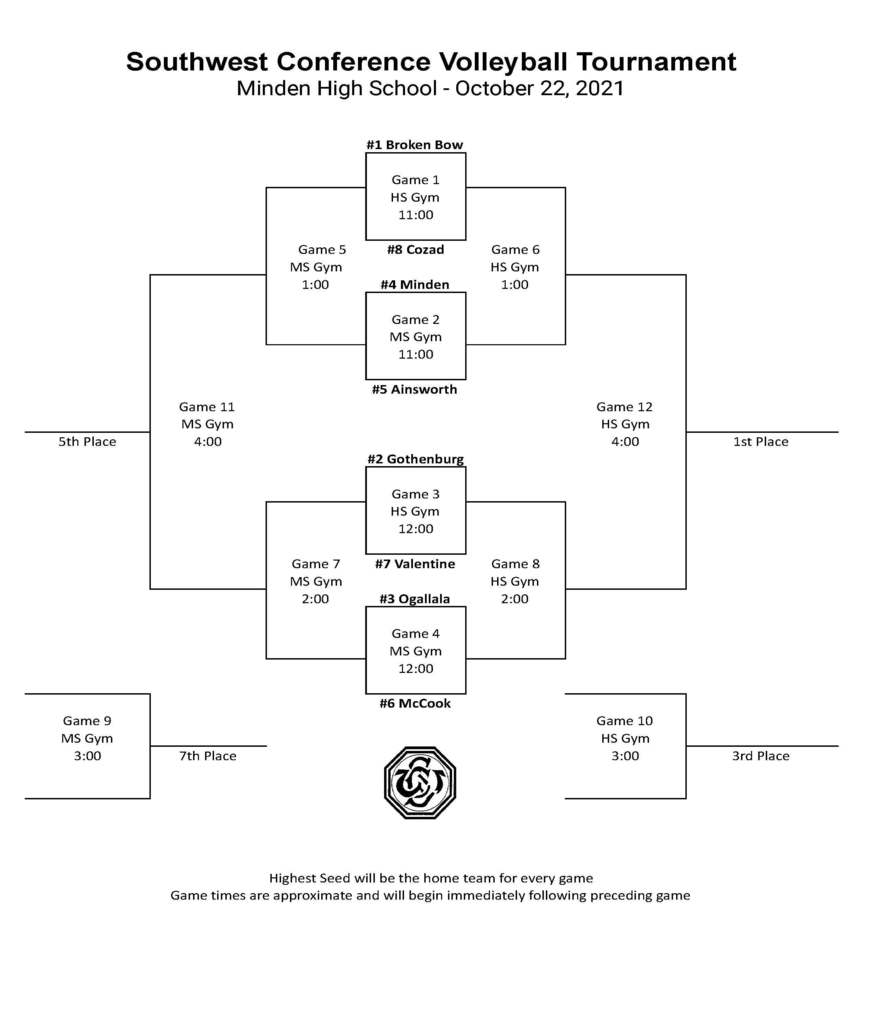 No School for Students on Thursday and Friday, October 21st and 22nd.

Parent Teacher Conferences this week--Thursday, October 21st from 8:00 am to 8:00 pm. Please make sure if you have an elementary student that you have a scheduled time. MS and HS are an open house format.


Congratulations to Mallory Applegate and Karyn Burkholder who placed at District Cross Country today and earned their ticket to state! More results and information will be posted once we receive official times.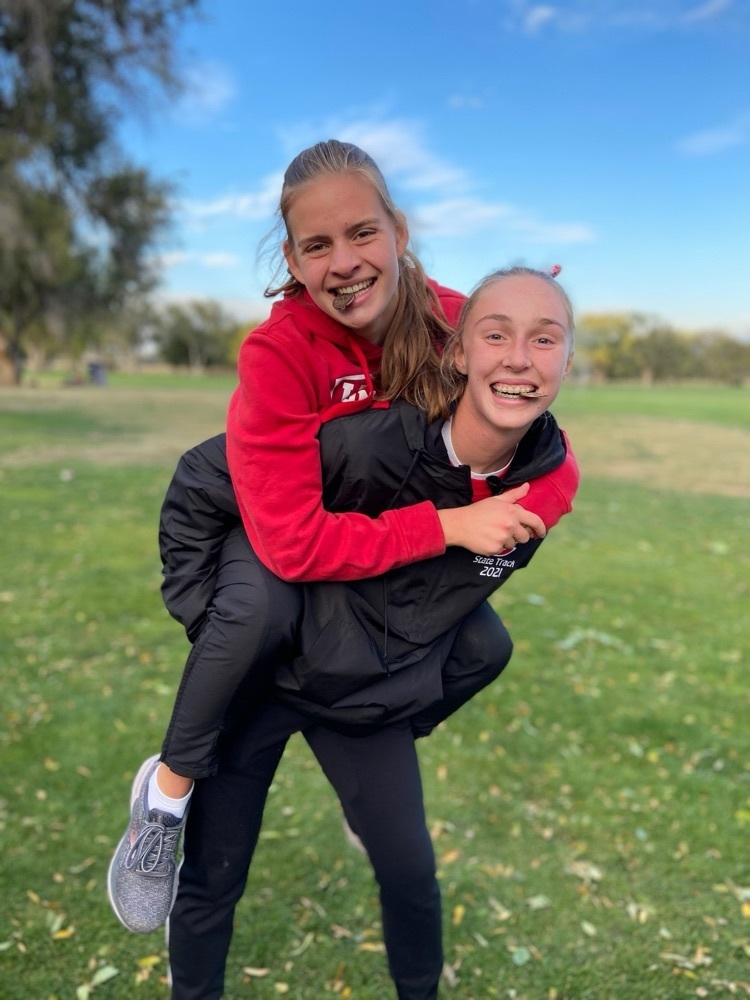 Attention CHS students, parents, grandparents, community members & all fans: Unfortunately, a few scam sites have made it appear as if they are streaming the softball tournament by commenting on our FB page. DO NOT go to these links and do not enter any personal information. We will post from our website and own Facebook if any events are being streamed. PLEASE SHARE!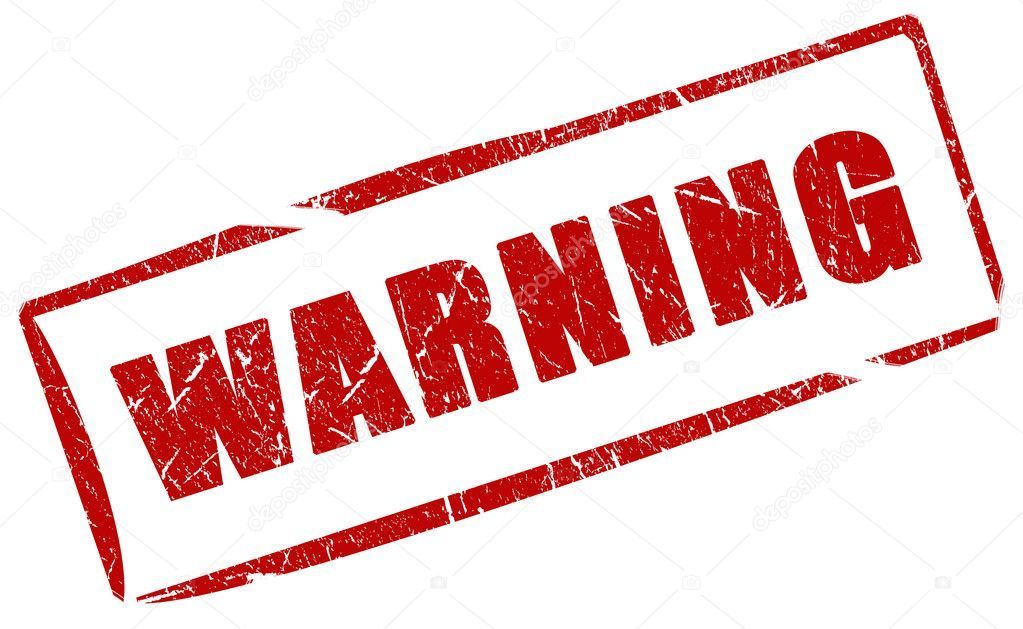 Shout out to these Senior Fall Lady Haymaker Athletes! Congratutions to our two senior golfers on an amazing season and best of luck to our senior softball players as they compete at state this week!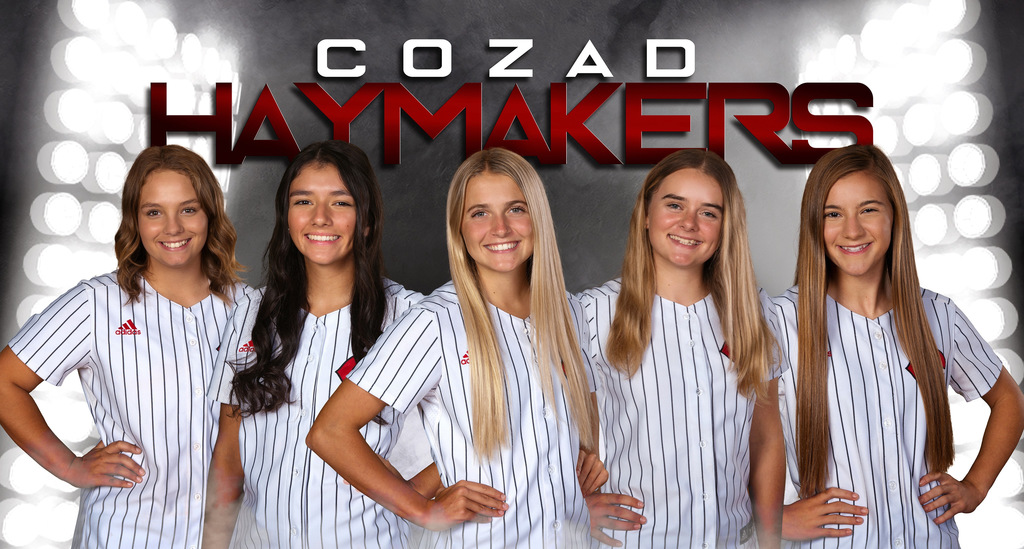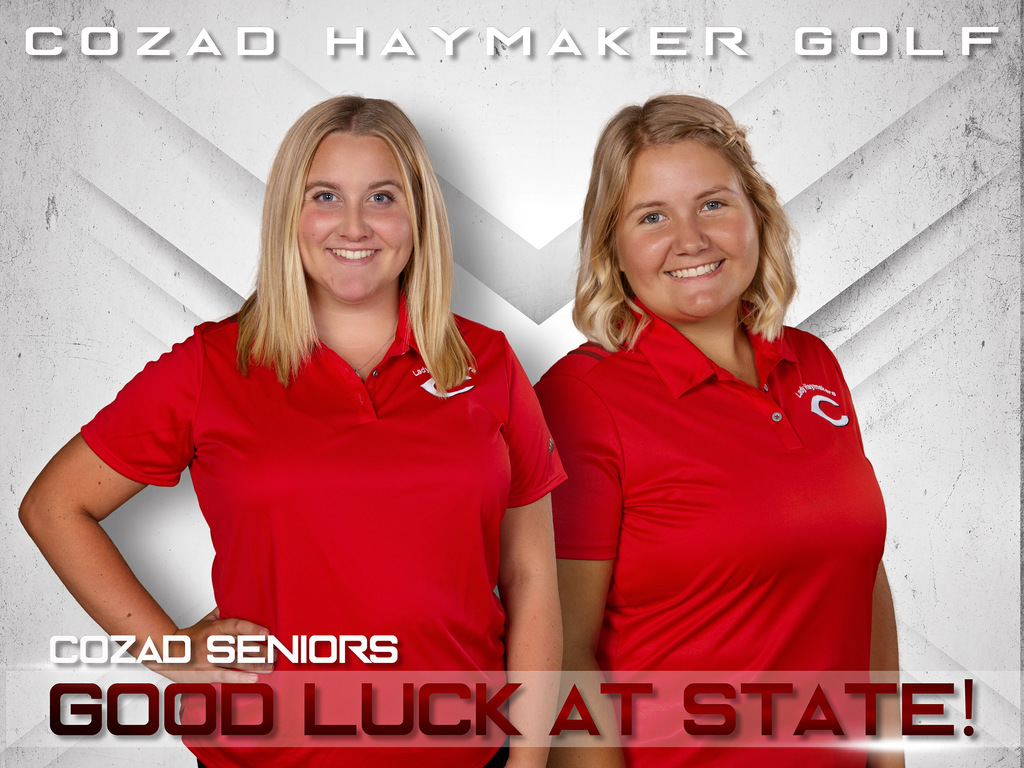 Congratulations to Lynzi Becker your State Runner-up silver medalists!!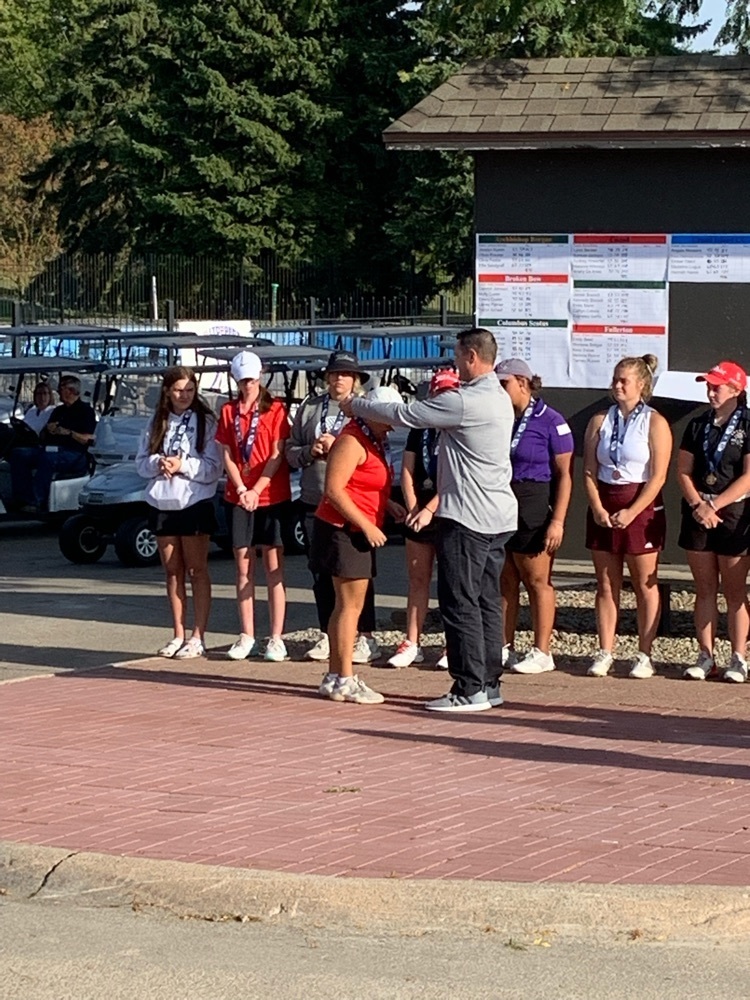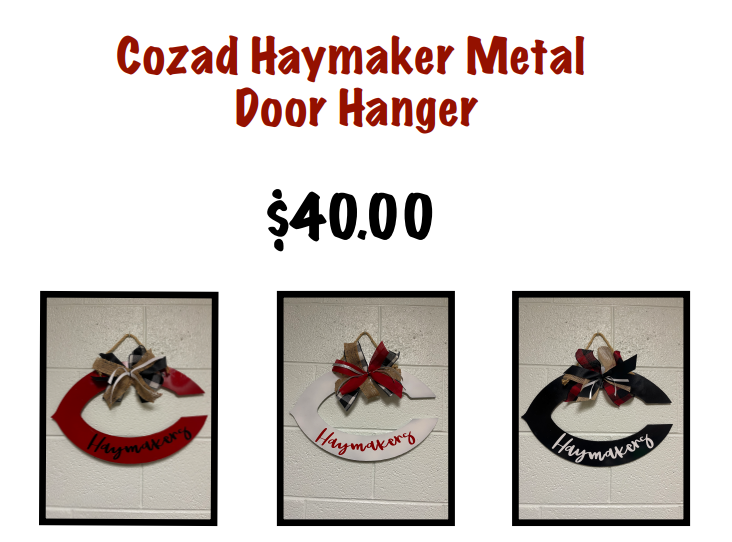 The Middle School Scholastic Book Fair that is scheduled on the school calendar for next week is canceled. There will be an online book fair coming up in November just in time for holiday shopping.

2nd day of State Girls' Golf--Team is in 7th and Lynzi currently out of the lead by one stroke. For live scoring updates go to the NSAA website linked below. Go Haymakers!
https://www.golfgenius.com/pages/3254760

FLU SHOT CLINIC AT SCHOOL There will be a Two Rivers Public Health Department sponsored flu shot clinic at Cozad Schools for students, grades K through 12, on Thursday, October 14th. Students will not receive a flu shot unless their parent/guardian has submitted a consent form to the school office. Information on influenza, the shot and the consent form can be found on the school website at
www.cozadschools.net
Please read ALL of the information and print the consent form for your child if you want him/her to receive the shot. Completed parental consent forms and copies of insurance cards (if applicable) are due in the child's school office by October 12th. The vaccine is available without insurance and no one will be refused vaccine. No child will receive a flu shot without written parent/guardian permission. Contact Peg Butler RN, School Nurse with questions.
peg.butler@cozadschools.net
or 784-3462 office.

7th/8th FB is being moved up to 4:00 pm tomorrow (Tuesday) in Gothenburg due to potential weather. 7th grade plays at 4:00 and 8th to follow.

Bracket for State Softball. Cozad's first game is Wednesday at 2:00 against Bishop Neumann