The Western Regional Science and Engineering Fair (WRSEF) was hosted on March 14, 2022. Thirteen Cozad High School students competed in the WRSEF held at the Nebraska College of Technical Agriculture (NCTA) in Curtis, Nebraska. The top 6 places at the fair qualify for the Nebraska State Science Fair in Lincoln, NE, which will be held at Nebraska Wesleyan University. Of those top 6, Cozad had 3 representatives selected to represent them at the state fair: Makenzie Smock, Alex Werner, and Liliana Wylie. Makenzie qualified with her project: Rainbow Fish where she tested the reaction of different fish to light. Alex Werner's project Air Resistance on Rough Wings tested the aerodynamics of airplane wings. Lilianna Wylie's project was Remember Or Forget: The Effect Of Traumatic Scenes On Memory.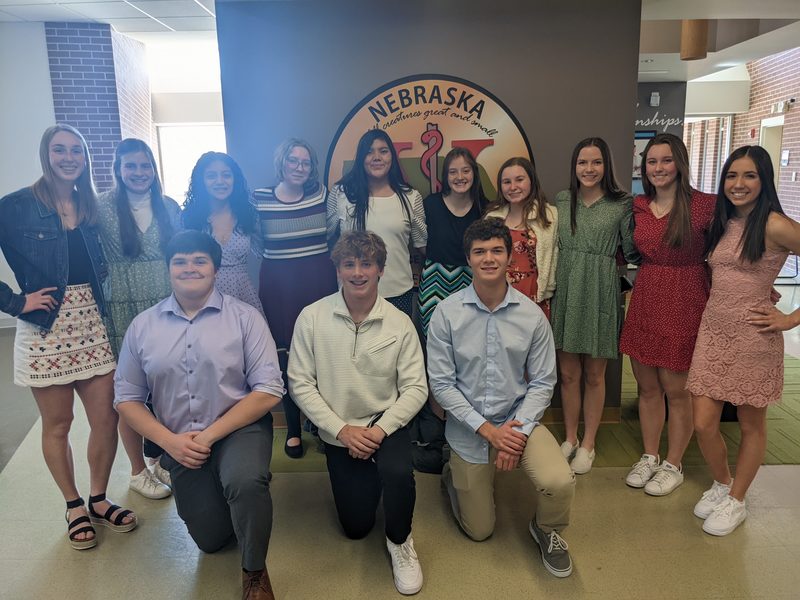 Back Row: Karyn Burkholder, Mallory Applegate, Kaylee Revelo, Makenzie Smock, Alexis Ruano, Lilianna Wylie, Andrea Meester, Megan Dyer, Ashtyn Snider, Kelseigh Romero
Front Row: Jade Brown, Brock Malcom, Alex Werner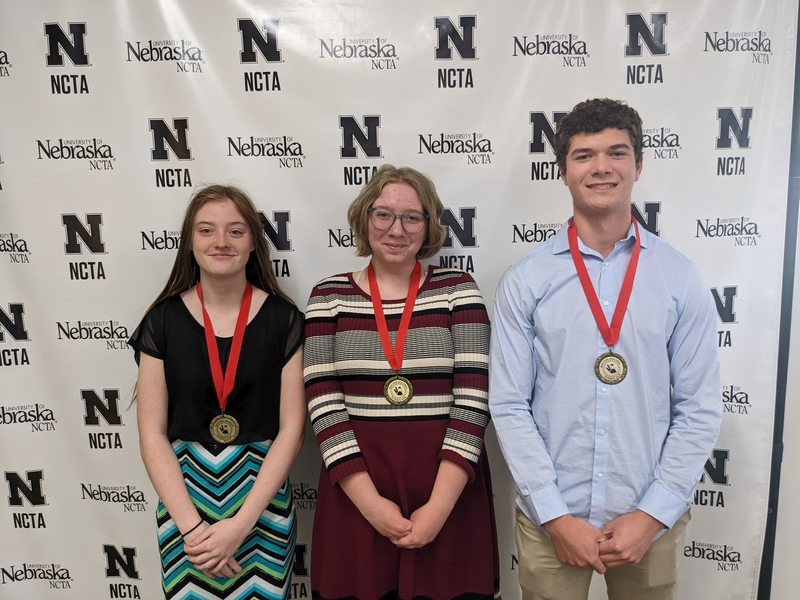 State Qualifiers Pictured from Left to Right: Lilianna Wylie, Makenzie Smock, Alex Werner
Results from the Western Regional Science and Engineering Fair (WRSEF):
Alexis Ruano - Red
Kaylee Revelo - Red
Ashtyn Snider- Blue
Megan Dyer- Blue
Karyn Burkholder- Blue
Brock Malcom- Blue
Jade Brown- Blue
Kelsey Romero- Blue
Andrea Meester- Purple
Makenzie Smock- Purple
Alex Werner- Purple
Mallory Applegate- Purple
LIlianna Wylie- Purple
Congratulations to all of Competitors and our State Qualifiers!