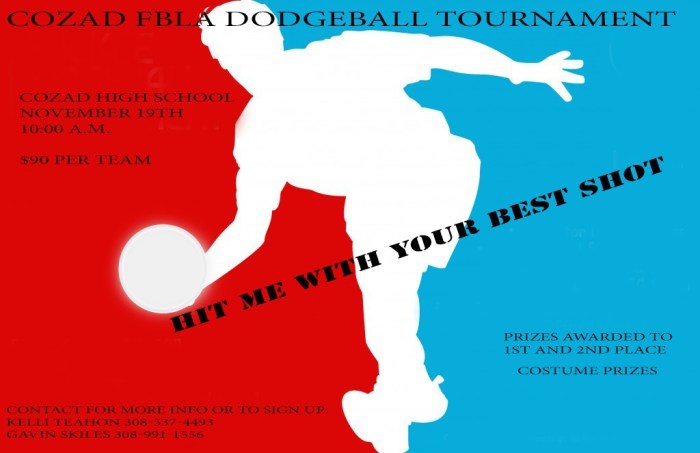 FBLA Dodgeball Tournament
Patty Wolfe
Tuesday, November 22, 2016
Update: 11/15/16:
Due to lack of interest, Cozad FBLA will not have their Dodgeball tournament that was scheduled for November 19th.
We are planning on rescheduling for January so watch for information that will be posted at a later date.
Cozad FBLA is hosting a Dodgeball Tournament on November 19th starting at 10:00 a.m. Contact Gavin Skiles or Kelli Teahon for more information or entry forms. gavin.skiles@cozadschools.net
kelli.teahon@cozadschools.net.