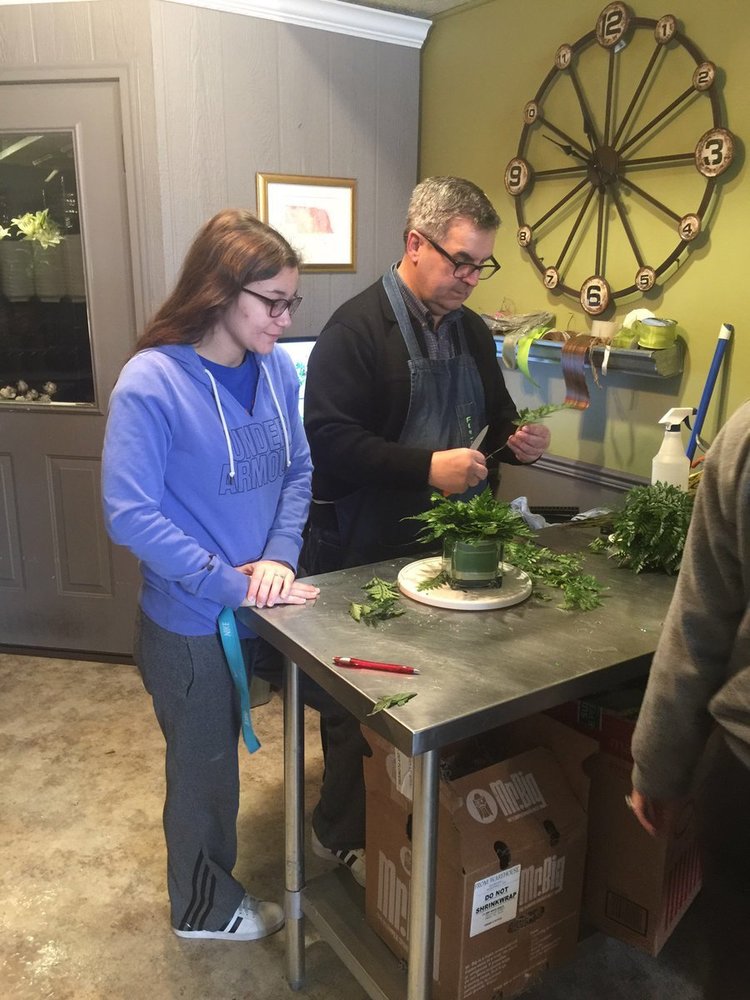 Maker Fair 2019
Cozad High School
Friday, January 11, 2019
On Monday, February 4th and Tuesday, February 5th the students at Cozad High School will have the opportunity to take part in courses that are not typically offered at CHS. This is the 5th Annual Maker Fair, which is loosely based on college interim programs. This project is funded by a grant from the Cozad School Foundation.
Over the course of two school days, all staff and multiple community members will be teaching 60 different courses. These courses will range in length from three hours (half day), to a full day to two full days. Times for the classes are 8:15 to 11:15 AM and 12:15 to 3:15 PM.
The students were given the opportunity to select the classes that sparked an interest, and then were placed based on availability. Courses, such as Taxidermy, Mexican Cooking, Home Cooking, and Art of Barbeque, filled up quickly. Activities will also be scheduled over the lunch hour.
The full list of courses includes Taxidermy, Chess, Design & Automation, Waterfowl/Dog Training, Fantasy Baseball, Fire Safety, EMS, Crocheting, Media Production, Mock Trial, Quiz Bowl, Rube Goldberg, Sewing, Silk Screening, Art of BBQ, Art of Butchering, Athletic Training, Hip Hop Dancing, Basketball 101, Cookie Decorating, Calligraphy, Car Maintenance, Coffee Guru, Criminology, Cupcake Decorating, Dog Grooming, Essential Oils, Team Building, Acrylic Fluid Art, Foil Fencing, Home Workouts, Humvee, Ice Fishing, Jelly and Applesauce Making, Jewelry Making, Massage, Mexican Cooking, NVG, Pen Making, Photography, Rodeo 101, Bread and Pie Making, Tae Kwon Do, Self Defense, Wrestling for Girls, Cursive Writing, Card Making, Sign Painting, Henna Tattoos, Country Swing Dancing, Wilderness Survival, Barn Quilts, Water Aerobics, Rock Climbing, Costume Design, Drama Therapy, Positively Delicious Sweets, Candle Making, Auto Window Repair, and Yoga.
This year we have presenters from UNK, York, Colorado, Lexington, the National Guard, and at least 30 community members and businesses.
We would love to have you come to the high school and see what is going on in our school. Check in the office for a complete schedule of times and locations.