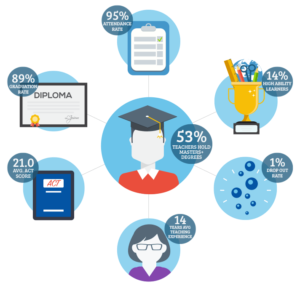 NSCAS (Nebraska Student-Centered Assessment System) Results
Cozad Community Schools
Friday, December 21, 2018
Dear Cozad Community Schools Stakeholders,
The NSCAS (Nebraska Student-Centered Assessment System) results have been released as of December 21, 2018. The Nebraska Department of Education uses NSCAS (which is one AQUESTT tenant) to measure schools across our state. The AQUESTT tenants that are used to measure school accountability can be found here.
Cozad earned a ranking of Good. The four rankings a school can earn are Needs Improvement, Good, Great and Excellent. All six AQUESTT tenants are used in this determination. As a district, We continue to work on all areas to improve our school to provide opportunities and the best learning environment for our students.
The NSCAS data can be found on the NDE Website.
NDE's Letter to Parent can be found in our "Document" section of our website or app under "District". To view NDE's letter, click HERE.