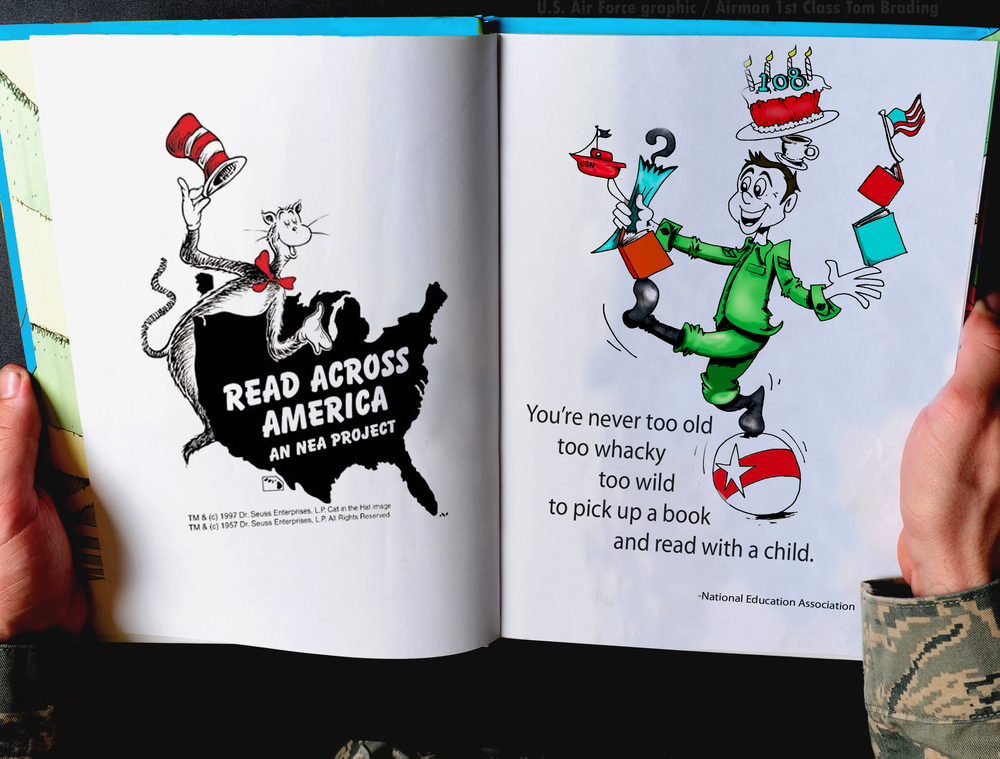 Read Across America Week
Cozad Elementary
Tuesday, February 20, 2018
Cozad Elementary will celebrate "Read Across America Week" February 26th through March 2nd. "Read Across America" is a nationwide reading celebration that takes place annually. Schools across the country participate by bringing together students and books. Cozad Elementary will celebrate the Week with Dress Up Days.
Dress up days are:
Feb. 26th (Monday) "The Cat in the Hat Comes Back!"
**Wear your favorite hat to school, no sharing with friends!
Feb. 27th (Tuesday) "The Sleep Book"
**Wear your favorite pajamas to school. If you have slippers, wear those too—but don't forget shoes for playground/P.E.!
Feb. 28th (Wednesday) "Wacky Wednesday"
**Wear your clothes ALL mixed up and wacky!!
March 1st (Thursday) "Green Eggs and Ham"
**Wear your favorite camouflage clothes!!
March 2nd (Friday) "I Can Read With My Eyes Shut!"
**Wear your favorite t-shirt with words on it!