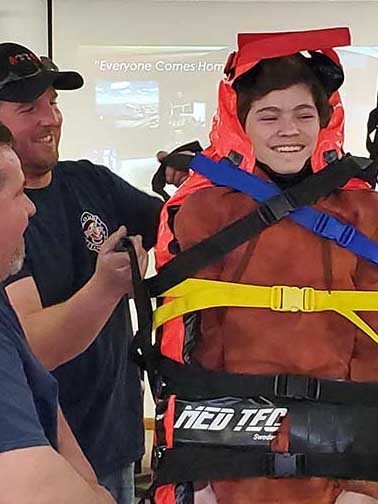 Maker Fair 2021
Cozad High School
Wednesday, February 10, 2021
On Monday, February 1st and Tuesday, February 2nd, the students at Cozad High School had the opportunity to take part in courses that are not typically offered at CHS. The 2021 Maker Fair is our seventh annual event, which is loosely based on college interim programs. This project is funded by a grant from the Cozad Community Schools Foundation.
Over the course of two school days, all staff and many community members taught more than 70 different courses. These courses ranged in length from 3 hours (half day), to a full day, and even to two full days.
We would like to thank all the staff and community members that make this opportunity available to our students. Without the donation of items and times from our wonderful patrons and community, this would not be possible. A special thank you to our CHS staff members who serve on the Maker Fair Committee and work all year to organize these days. Maker Fair Committee members are Mrs. Jann Kloepping, Mrs. Dawn Beans, Mr. Woody Blackmore, Mr. Chris Tvrdy, Mr. Mark Messner, and Mrs. Amanda Rossell.