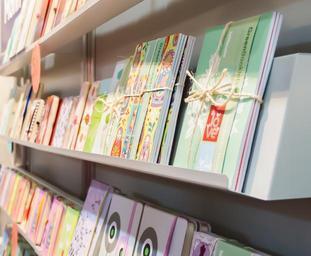 Cozad Elementary VIRTUAL Scholastic Book Fair
Cozad Elementary
Tuesday, February 09, 2021
Cozad Elementary VIRTUAL Scholastic Book Fair
February 15-28, 2021
Click Here for the Cozad Elementary Virtual Book Fair
We will not be hosting an IN-PERSON Book Fair this year because of COVID. We cannot have lots of people touching the same books. So our book fair will be VIRTUAL! The bad news is not being able to look through the books, but the good news is that you have ALL of Scholastic's books available to you on line. You also can buy middle and high school books! As long as you buy books, there is no shipping fee! You can search by topic (science, math, social studies), or by series (Fat Cat, Dork Dairies, Dog Man, Dairy of a Wimpy Kid, etc. ) or by author, or by age!
Please forward this link to grandparents and friends! Books make great additions to Easter baskets!
As in past years, all proceeds will be returned to Cozad Elementary to be used for student activities. We will receive a percentage of the total sales. Last year we sold more than $6,000.00 with 25% of that coming back to Cozad Elementary. Help us break that record!
Cozad's Book Fair Page will not go LIVE until February 15th!!
There is FREE shipping ON BOOKS to your home when you order a minimum of $25.00 on-line! If you order other products there will be a small shipping fee on non-book items.