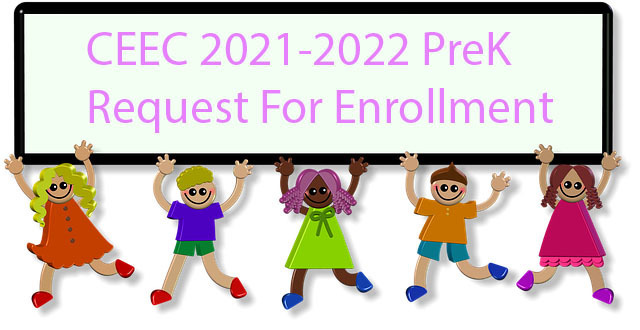 Enrollment Packet Request CEEC PreK
Cozad Early Education Center
Friday, January 08, 2021
CEEC is now accepting enrollment packets for the 2021-2022 school year!
Children who will be four on or before July 21, 2021 and have packets returned by February 28, 2021, will be given priority of acceptance. Complete the form below, by clicking on the link, to request a packet to be mailed to you.
If you have any questions, please contact Amy Mohler at CEEC at 308-784-3381.
Request for CEEC Pre-K Enrollment Packet