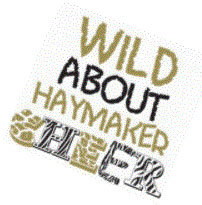 Lil' Cheer Clinic 2018
Karen Klein
Wednesday, December 20, 2017
Lil' Cheer Clinic 2018
Saturday, January 13th
8:30 am - 12:00 pm
Kindergarten through 5th Grade
Participants will learn a cheer, chant, and a dance taught by the Cozad High School Cheerleaders! Join them for a WILD morning of learning the basics of cheer motions and techniques. The girls will then perform at the halftime of the boys' basketball game in the HS Gym that night!
Price: $25.00
Place: CHS Gym (Registration/Sign-in begins at 8:15)
Participants receive a t-shirt, pom poms, a bow, snack and a drink!
For more information and registration form, click here Registration Form. This form is also accessible in the app and on the website in "Documents--Schools--Elementary--Registration Files.
Email questions to: karen.klein@cozadschools.net or pam.laird@cozadschools.net