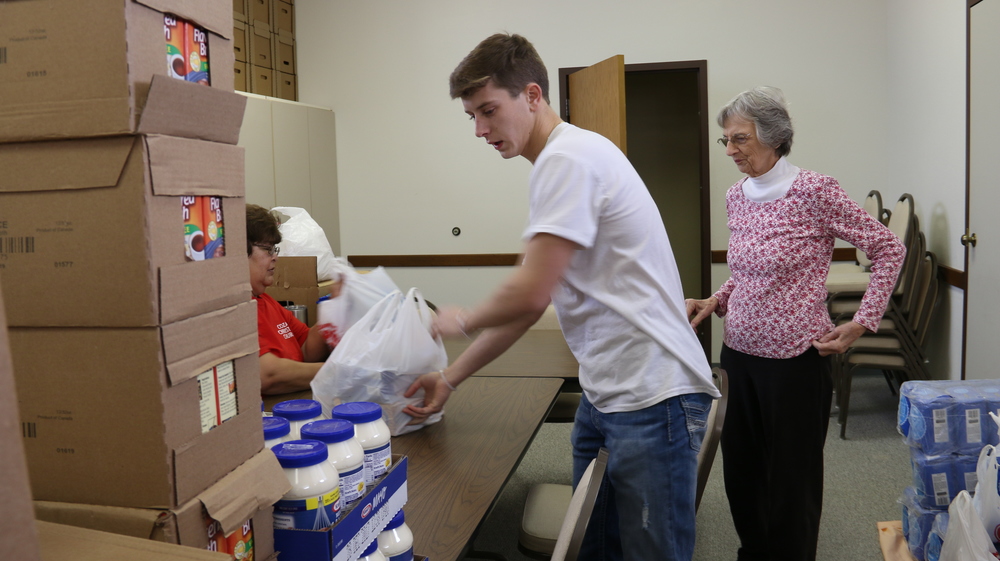 NHS Fall Induction
Tuyet Sansone
Tuesday, December 05, 2017
The Cozad Chapter of the National Honor Society gained eight new members early this month. This year's fall induction proudly introduced senior, Katie Spaulding, and juniors Sage Eckard, Dillon Geiser, Kaden Garcia, Mariana Hermosillo, Trevor Linn, Abby Thramer, and Isabel Schaefer into the National Honor Society. Becoming a member of NHS is such an honor and we congratulate the students who made the effort.
Concerning the application process, Katie Spaulding stated, "I think the hardest part about applying for NHS is remembering everything you've done. If I was smart I would have been keeping track of everything as I went; so for future students applying I would suggest keep track of everything."
As a member of NHS you take up multiple responsibilities falling under the 4 pillars of organization, scholarship, service, leadership, and character. "I think NHS will open many doors beyond high school and it will definitely help me with scholarships in the future. I'm excited to take part in this organization and all it does" says Dillon Geiser who is ready to take action.
The action started up during late November. The NHS members held a canned food drive in an effort to help out the food pantry located here in Cozad. Every year the classes compete against each other with a reward of getting out of school early. The class with the most pounds gets to miss a whole day before Christmas break, second place receives dismissal around 10:30 AM, third place is released in the afternoon, and last place only gets out before the last period of the day.
Again this year, seniors came out on top following with juniors, sophomores, and freshman in last. Together the high school students were able to donate 16,779 pounds.
To see more articles written by CHS students, go to https://sites.google.com/cozad...