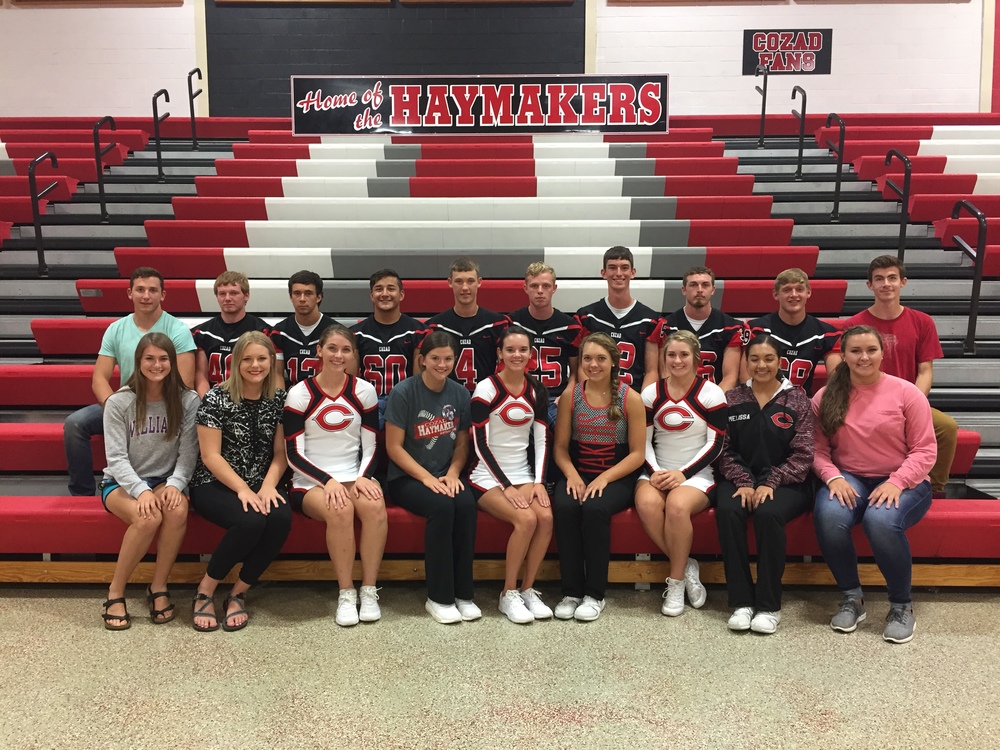 Top 10 Homecoming Candidates
Patty Wolfe
Friday, August 25, 2017
Congratulations to the CHS Top 10 Homecoming King & Queen candidates for 2017. Candidates were announced at the opening Pep Rally today, Friday, August 25th.
King candidates include: Zach Beckenhauer, Ian Branham, Fabian Chacon, Kyle German, Jordan Menagh, Garrett Savick, Luke Schroeder, Trestian Siemering, Nathan Smock, and Jordan Hall.
Queen candidates include: Aaliyah Wilkins (not pictured), Ellie Stallbaumer, Kennedy Berreckman, Sadie Rush, Bri Valenzuela, Hanna Wright, Melissa Estrada, Abbi Jensen, Skylar Rogers, and Ashley Burkholder.
CHS Homecoming is Friday, September 15th.