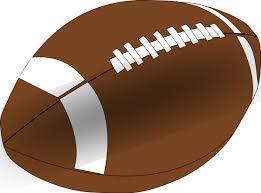 Youth Football Camp
Patty Wolfe
Friday, May 19, 2017
COZAD HAYMAKERS
YOUTH FOOTBALL CAMP
WHO: Those entering grades 4-8 (2017-18)
DATE: Tuesday, August 1st and Wednesday, August 2nd.
TIME: 8:30 AM-10 AM for grades 4-6
10 AM-12 PM for grades 7 & 8
WHERE: Haymaker Football Stadium (Practice Fields behind Wellness Center).
Expectations: Campers will learn football fundamentals in a positive environment. The Haymaker Varsity and Jr. High coaching staff will assist with the camp. Campers will receive a camp t-shirt.
Cost: $10.00 (Make checks payable to Cozad Community Schools).
Registration: Pre-registration deadline is July 25th. Campers may register until August 2nd but those registering after July 25th will not be guaranteed a t-shirt right away, but will receive one ASAP. Fill out the registration below and return to Coach Cargill at the High School weight room, or mail to:
Contact Info:
If you have any questions please contact Coach Cargill.
Email: brian.cargill@cozadschools.net
Phone: 308-784-2744 or 308-746-1012
The registration can be found on our website or app under documents in the Elementary and Middle School Folders--or you can click HERE to access it.