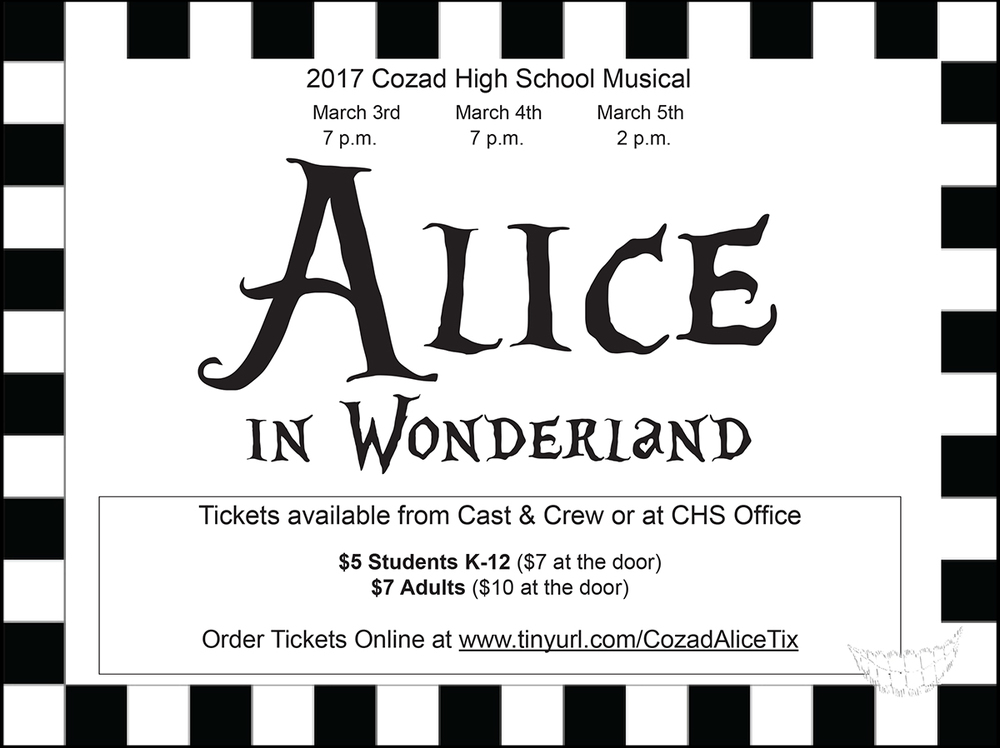 CHS Musical this Weekend!
Patty Wolfe
Thursday, March 02, 2017
CHS Students and Directors are excited to announce the 2017 Spring Musical of Alice in Wonderland. Shows will be on Friday, March 3rd, at 7:00 pm, Saturday, March 4th at 7:00 pm, and Sunday, March 5th, at 2:00 pm.
Tickets are now available for the Cozad High School Musical production, . Pre-sale tickets are $5 for K-12 students and $7 for adults. Tickets at the door are $7 for students and $10 for adults. Tickets are available at the Cozad High School office and online: www.tinyurl.com/CozadAliceTix. Tickets at the door are $7 for Students (K-12) and $7.00 for adults.
A limited number of t-shirts are also available. Email Mrs. Blackmore to reserve a shirt. stacie.blackmore@cozadschools.net.