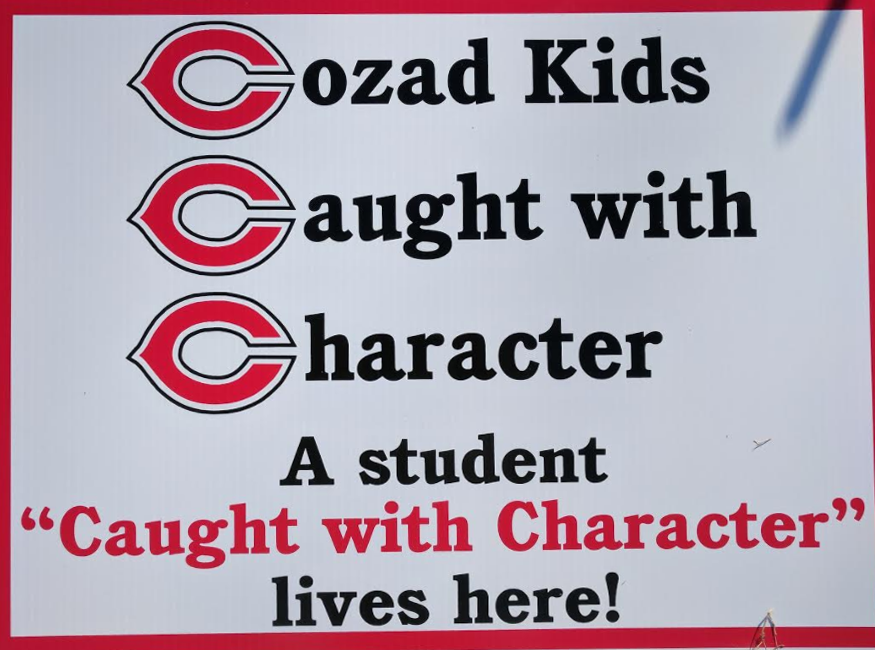 Cozad Kids Caught With Character
James Ford & Jordan Lewis
Tuesday, November 21, 2017
Cozad is a wonderful community of fantastic students and parents. As an elementary staff, we want to recognize our Cozad families for all of the amazing things they do. We are starting a new program called "Cozad Kids Caught with Character". Students are going to be nominated monthly for this award by grade level teachers. Nominated students will have a yard sign placed in their front yard that recognizes the student as being a Cozad Kid with Character.
Teachers will be nominating students on a multitude of standards. A few of those standards include friendliness to classmates and teachers, responsibility in all of the areas of the school, caring for others, doing the right thing even when no one is watching, school work completed on time and with maximum effort, and numerous other factors. Teachers are looking for difference makers, students who expect the most out of themselves, and students who will be the change they want to see in the world.
Students, difference makers, strive for greatness in everything! Be the change!