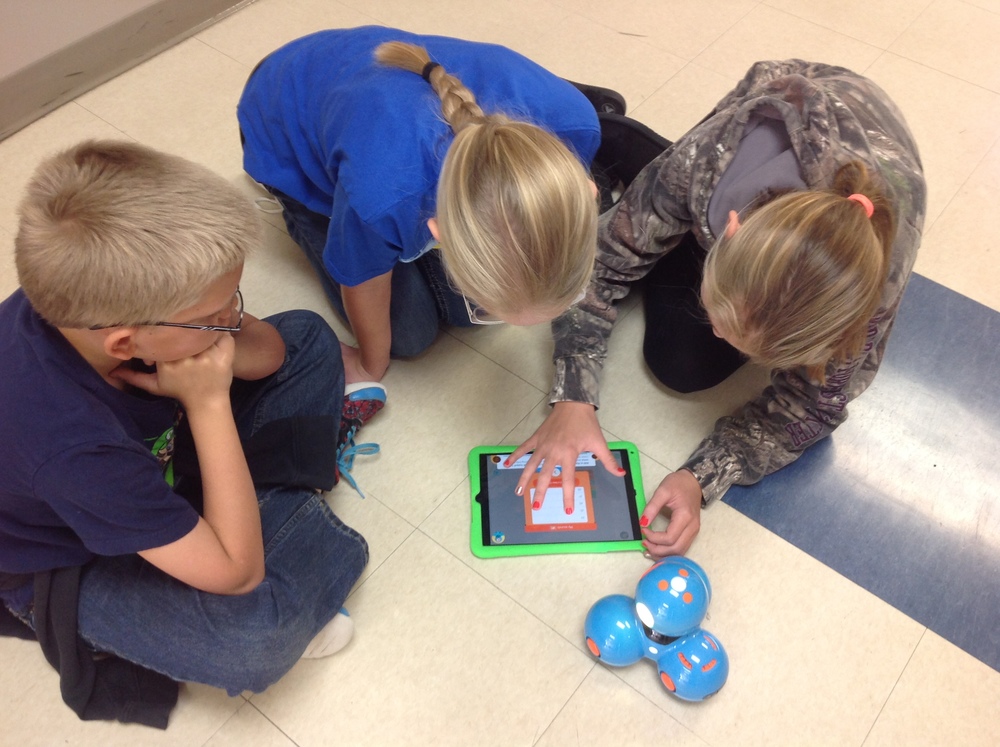 5th Graders Meet Dot and Dash
Patty Wolfe
Tuesday, November 21, 2017
Fifth graders in Mrs. Arnold's technology class were introduced to Dot & Dash this week. Dash and Dot are robots that can sense, act and think! Students use block coding on the iPad using apps to control their robots. The robots are a safe and easy way to encourage STEAM learning in the classroom.
The use of coding and robots in the classroom allow students to develop the skills of problem-solving, critical thinking, collaboration, and perseverance. Students use their math and science skills in a hands-on environment. Coding is quickly becoming an essential element of digital literacy. Students can use coding to create and communicate their ideas. Coding allows students to use problem-solving, sequencing, critical thinking, math, logic, creativity and structured language skills. Coding ties to many of the core, math and science standards. Through coding, students get immediate and tangible feedback as their programs are used to control robots.
A classroom set of Dot and Dash robots were made possible by the "Grants to INSPIRE" from the Cozad Community Schools Foundation in partnership with the Wilson Foundation. This classroom set can be used by teachers and students across the district and can be integrated into the regular classroom. Thank you to the Cozad Community Schools Foundation & Wilson Foundation for giving our students this opportunity!