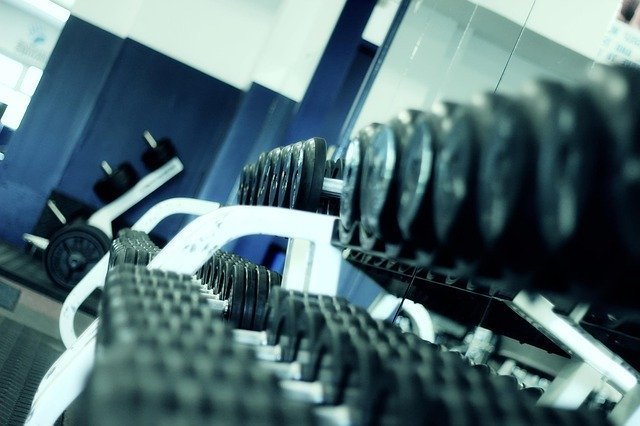 Summer Weight Program (6-12 Grade)
Cozad High School
Thursday, May 28, 2020
The Cozad High School Summer Weights Program will begin on Monday, June 1, 2020. Due to health guidelines, a waiver must be signed and turned in for a student to participate in the summer program. Waivers can be picked up and/or delivered at the High School in the entry way of the west doors. Signed waivers can also be turned in Monday at Weights. Waivers are also on our website (under DOCUMENTS--Schools--High School or Middle School) and can be printed from there. (Direct link to the waiver: https://core-docs.s3.amazonaws.com/documents/asset/uploaded_file/732255/Summer_Weight_2020_Waiver.pdf)
---
Information regarding Summer Weight Program:
Start Date: Monday, June 1st
Workouts:
Groups of 10-16 athletes / 1 or 2 Coaches
Time Limit = 40-45 mins
Students will report to the gym or track as assigned for warm-up each day
5 mins between sessions for cleaning
Clean equipment before, during and after
Once athletes return home we strongly encourage them to shower and launder their clothing immediately.
Daily Schedule:
Monday 6:20-9:40 am, 5:00-5:40 PM
Tuesday 6:20-9:40 am, 5:00-5:40 PM
Wednesday, Not Open (Extra cleaning day)
Thursday 6:20-9:40 am, 5:00-5:40 PM
Friday 6:20-7:40 am (This is for July only and only groups as assigned)
Morning Start Times: (40-45 Min. sessions)
6:20 am
6:40 am
7:00 am
7:20 am
7:40 am
8:00 am
8:20 am
8:40 am
9:00 am
9:20 am
Evening Weight Room Time:
5:00-5:40 pm (This will be as necessary only for those who have morning obligations, this will be one group)
Screening / Check-In
Assigned workout group
3 Questions

Have you had contact with anyone who has tested positive for Covid-19 in the past 14 days?
Have you had a fever above 100.4 degrees in the past 14 days?
Have you experienced any shortness of breath or had trouble breathing?
Training Areas:
Strength / Conditioning Facility
HS Gym Grey Area
Track Facility
Student Parking: Student Parking Lot - south of cones due to construction --bikes will need to spread out (6 foot rule)
Student Drop Off: Student Parking Lot
Student Pick-up: Student Parking Lot
MISC.
Bathrooms: Bathrooms will not be in use except for emergencies. If an "emergency". occurs, the coach will escort the student to the restroom at the MS locker room, wait until completed, the coach will then spray the restroom with disinfectant, and then the student and staff member will return to the training area. Only 1 student is allowed in the restroom at a time.
Water: Students are expected to bring their own water in a water bottle for hydration purposes. Water fountains will be covered and water coolers WILL NOT be provided. No students should share water.
Hand Sanitizer: Available at the end of the check-in/screening area and all students will be required to use it before dispersing to their workout groups. Hand sanitizer will also be available at each group for all students to use during the session if they feel they need to use it again and all students will be required to use hand sanitizer before they leave for the day.
Personal items: All personal items (i.e keys, phone) must be placed in their workout bag and kept 6 ft apart from others. We recommend that these items be left at home if possible.
Cleaning: Each workout group will be provided with a spray bottle with the appropriate cleaning solution and rags/towels/wipes to clean equipment at the completion of each session.
Training Area: Coaches will be required to enforce social distancing with athletes. Equipment spaced out for social distancing.
Training Groups: Training groups will range from 10-16 athletes as assigned.
Group Interactions: All interaction between other groups is prohibited.
Violations: Students who intentionally violate the social distancing rules or intentionally try to mix with other groups and do not change their behavior with redirection. from coaches will be asked to leave the training session for the day and their parents will be contacted.
Social Gatherings: When students have completed their workout, they are expected to leave the school grounds immediately. Students will not be allowed to stay in the parking lot or loiter. Students who are waiting for their parents to pick them up from their workout must stand 6 ft apart from each other at all times.
Inclimate Weather: Have a plan for outside groups (In the case of inclement weather outside activities will be canceled). All warm-ups would be done in the gym in this case.
Additional Summer Weight Room Items for Athletes
- Participation in summer strength and conditioning is entirely voluntary. https://nsaahome.org/nsaa-covid-19-update-may-26-2020/