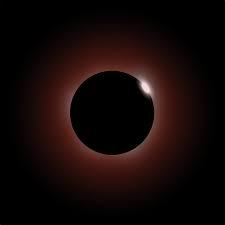 Solar Eclipse Information for Cozad Schools
Patty Wolfe
Wednesday, August 16, 2017
Parents & Guardians,
On August 21, 2017, parts of Nebraska will be in the path of a total solar eclipse. This is the first time since 1918 a solar eclipse will be visible on a path across the entire continental United States, and the event presents an exciting learning opportunity for our students in Cozad. We plan to incorporate the eclipse into our curriculum, activities, and events of your child's day.
While this is an excellent opportunity for our students, we want to notify you of some risks associated with viewing a solar eclipse. It is only safe to view the eclipse with the naked eye when the moon completely covers the disk of the sun. At any other time it is not safe to view the eclipse without the proper precautionary measures. Failure to adhere to proper precautionary measures can result in permanent ocular damage and vision loss. For more information on these measures, here is a link to information released by NASA: https://eclipse.gsfc.nasa.gov/SEhelp/safety2.html.
As always, your child's safety is a top priority at Cozad Elementary School. In order to reduce the risk associated with viewing the eclipse, we have taken some precautionary measures. We purchased eclipse-safe viewing glasses, and students will be encouraged to use these to view the eclipse safely. For more information regarding the safety certification of the special viewing glasses, please visit nebraskaeclipse.com. Students will be discouraged from looking at the eclipse during its partial stages when risk of ocular damage is at its greatest. However, we cannot eliminate all risks associated with viewing a solar eclipse of this magnitude.
If there are any questions or concerns regarding the specific manner the eclipse will be incorporated into your child's school day, please contact your child's teacher or a school administrator for more details. Parents and guardians who do not feel comfortable allowing their children to take part in viewing the eclipse will be permitted to withhold their child from all or part of school that day.
All students in Cozad Elementary, Middle School and High School were given letters and forms today to bring home to parents. Please sign this form and indicate either way whether you want your child participating. Please return the form to school by the 18th of August, thank you! If your child does not bring home the form, you can access each building level form in the "Document" section of our website. Click on "documents"--choose "schools" and choose the appropriate school. You can also access them through the links below. If you have any questions, please contact the building level principal.
Elementary Eclipse Information Letter
Middle School Eclipse Information Letter
High School Eclipse Information Letter