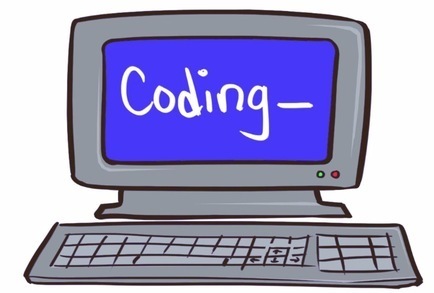 Wilson Public Library Receives Coding Grant
Cozad Community Schools
Friday, September 28, 2018
Wilson Public Library received a coding grant to help youth learn coding through a program called Code Club. This is a great opportunity for our youth ages 8-14. Below is the information released by Wilson Public Libary:
Cozad Library Receives Coding Grant
Wilson Public Library in Cozad, NE, is excited to announce that they have been named one of 50 recipients nationwide to help youth learn coding through a program called Code Club for Small & Rural Libraries. The Cozad library was selected from 350 libraries across the country that applied for the prestigious grant written by the North Dakota State Library from the Institute of Museum and Library Services (IMLS) through the National Leadership Grant for Libraries.
Small and rural communities are at risk of being left behind as computer programming emerges as a critical skill and the gap in access to computer science education widens between urban and rural America. Code Club for Small & Rural Libraries seeks to enable the libraries in these communities to introduce coding to youth aged 8-14, which will help them gain the skills needed for college, career readiness, and life success. Coding clubs teach skills such as digital literacy, computational and critical thinking, "Maker" and entrepreneurial mentality, and relationship skills. Computer science and coding are a way to segue to other science, technology, engineering, and math (STEM) subjects.
According to www.code.org, computer science is a top paying college degree and computer programming jobs are growing at two times the national average. By 2020, there are estimated to be 1,000,000 more available computer science jobs than students. Entry-level computer science jobs can start at $70,000 per year and an estimated 300,000 jobs are considered "remote-jobs," meaning relocation to urban areas is not required.
Prenda Software has been named a partner of the grant and will provide software and training. Wilson Public Library Director Laurie Yocom indicated that Cozad's weekly Youth Code Club is scheduled to begin in 2019 after staff training occurs. Cozad Elementary Media Specialist Jill Arnold will help with the club and Cozad High School students are in the process of being contacted to help volunteer.
"As centers of learning and catalysts of community change, libraries and museums connect people with programs, services, collections, information, and new ideas in the arts, sciences, and humanities. They serve as vital spaces where people can connect with each other," said IMLS Director Dr. Kathryn K. Matthew. "IMLS is proud to support their work through our grant as they inform and inspire all in their communities."
Check out our website at www.wilsonpubliclibrary.org or our Facebook page at Wilson Public Library. We are sending this News Release as a service to the news media and citizens of Cozad.