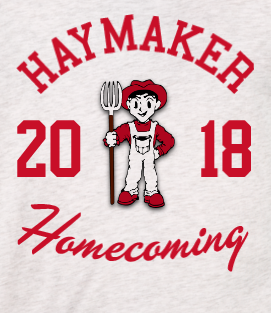 Homecoming 2018 T-Shirts
Cozad High School
Thursday, August 30, 2018
Cozad High School Speech Team is selling Homecoming T-shirts this year. Homecoming is September 14, 2018. This year's shirt will be a 3/4 sleeved (baseball t-shirt) with black sleeves and a gray front. The order form is attached and also can be found under the "documents" section of our website and app (documents--schools--high school--order forms). The design is shown below. The orders are due by the 5th of September.
Make checks payable to Cozad High School
Send orders to Mr. Skiles room 123 in High School.
The sale ends Wednesday, September 5th. Shirts will be in room 123 in high school by Thursday, September 13th.
Order Form: https://core-docs.s3.amazonaws...