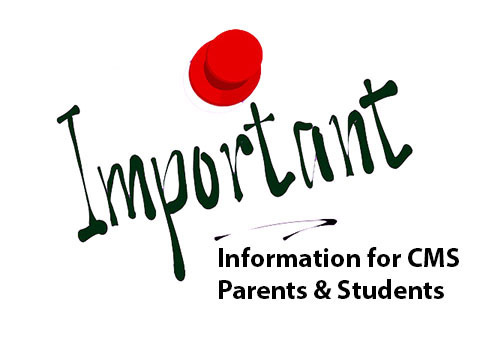 CMS eLearning Information
Brian Regelin, CMS Principal
Monday, April 06, 2020
CMS Students and Parents,
As many of you are now aware, Governor Ricketts has closed school buildings through May 31st. Due to the extended time frame of closure the "RECOMMENDED" MobyMax assignments and Teacher Enrichment activities are now "REQUIRED" until the end of the school year. Starting April 6th, it is very important that your child is doing all of the required work. Teachers and Administration will review student progress and participation and their 3rd quarter grades can be raised to influence their 2nd semester grade at teachers' and administrations' discretion. We will be mailing home progress reports every couple of weeks. Parents can also view their students' progress by having your child login to their MobyMax account.
Student Tasks
1) Students need to check their email every day. Teachers will be emailing weekly, so please reply to teacher emails.
2) Complete 2 hours of Moby Max daily. MobyMax's adaptive curriculum creates an individualized education plan for each student, allowing your student to fix any learning gaps with personalized learning and progress quickly to cover all standards through the eighth grade.
3) Complete weekly teacher enrichment activities. (about 30 minutes daily) Teachers have been working hard to provide instruction and activities/assignments in an electronic format for students in their classes. You can find all of these at the top of the school web page.
Please call or email me if you have questions.
308-784 2746. brian.regelin@cozadschools.net
Brian Regelin
Middle School Principal